Montero: The Revolutionary LGBTQIA+ Album
Here are my thoughts on Lil Nas X's Montero and why I consider him a cultural icon.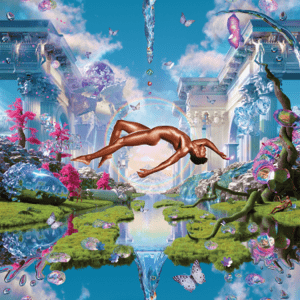 What does it mean to be an icon? To be a change maker, to use what you do to uplift and empower marginalized communities? I'd argue that Lil Nas X is both of these, and that his debut album Montero serves as a source of empowerment for Black queer people, like myself. I identify as a Black queer individual, so hearing "Old Town Road" for the first time made me feel connected, heard, and faced with something I didn't realize I needed until I heard it. I didn't have Black queer role models growing up, so seeing someone like Lil Nas X has allowed me to come out of my shell and learn to be unapologetic in my own right. I am a proud Black, queer man. It serves as a reminder and indicator for me that there's someone out there inspiring so many people, which is something I hope to do someday.
While his critics say he does what he does for shock value, I'd argue that Lil Nas X gives people hope and allows them to engage in self-expression and be free. Each song he's released has had me wanting more, and the videos are just as provocative and powerful. The heaven and hell scenes in "Montero/Call Me By Your Name" and the shower scene in "INDUSTRY BABY" show someone willing to disregard his haters and be true to himself and his craft. Montero signifies this for me, where his unabashed attitude and embrace of all that is queer and lovely showcases his range and ability to be relatable. At times sad and retrospective, other times energetic and empowering, he shows himself as human, someone who has gone through similar experiences that other young queer people do, plus the fact that he's only 22 years old has him connected to the Gen Z crowd. Some highlights include "MONTERO", "INDUSTRY BABY", "THAT'S WHAT I WANT", "ONE OF ME", "DOLLA SIGN SLIME" & "DON'T WANT IT". The extended version of "INDUSTRY BABY" also stands out. I highly recommend the whole album; I listened to it on repeat at least five or six times when it was released. I relate to each and every song on the album, and it allows me to embrace my queerness without having to hide it. I'm excited to see where he goes next, and how he'll change the music game again (because he will).
Stan Lil Nas X ALL DAMN DAY.