The toll of being a new student on mental health: Advice for college freshman from fellow students
Helpful tips for new students to help ease the transition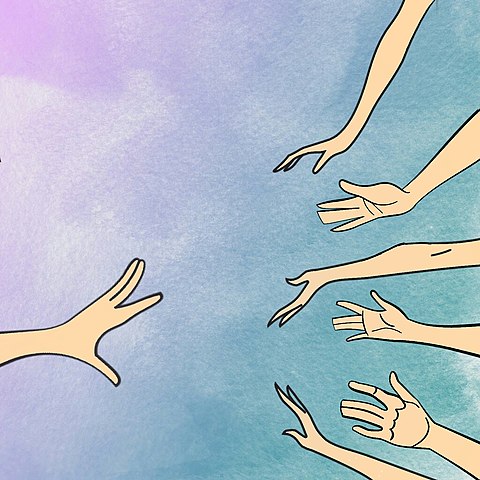 With the fall semester beginning, it's important to discuss the effects of entering a new school as an incoming freshman. Most new students feel anxious and unsure of how to handle this new environment. Here are a few tips to make the transition more seamless and enjoyable based on what has helped me and a few other students in the past. 
Know you are not alone
It is important not to isolate yourself based on the fear that you're the only one feeling this way. It's best to embrace the feeling and understand that it's expected. Consider talking to a friend back at home or a new dormmate about your thoughts and feelings. 
"Coming to Umass has made my mental health worse. I have just been stressed with everything. It's extra hard to force myself to go to classes," said new student Sophia Marchese. While she enjoys the new freedom and social life here at school, she still feels the pressure of entering a new environment.
Make education fun
Going from a high school workload to a college workload can feel like a shock, often causing stress. The best way to help yourself is to make it more fun. Try studying at a new location. For me, my roommate and I go to the local Barnes & Noble, get a bunch of snacks and get to work. The food selection at this location includes various croissants, cheesecakes, and cupcakes. 
UMass student Diana Duarte addresses these issues and shares how she handles her workload. "I make handling a larger workload more approachable by studying at different locations across campus. This helps me to manage my time better, accomplish my work, and still prioritize my mental health." She continued by stating that visiting a coffee shop, a school building between classes or the library helped ease her transition. 
Keep a detailed calendar
Keeping a calendar of assignments, exams and important dates helps prevent last-minute cramming. Compared to high school, college has a lot more long-term assignments; a detailed schedule helps you get ahead. Helpful tips include using google sheets, color coding by class, and checking in daily. 
Work on mental health
Try going for a run around campus or visit the UMass Recreational Center. Make sure your living space is clean and organized. Doing your work in a neat environment eases stress and allows for your focus to remain on the assignment.
Talking to someone like a friend or a professional can be another great way to take care of yourself. There are plenty of helpful resources that can be found through the University of Massachusetts Center for Counseling and Psychological Health. The following link provides multiple apps to help decrease stress and anxiety.
For on-campus support, check out the Center for Counseling Health website or call Crisis Services if you need help with a psychological or emotional crisis at 413-545-2337. The crisis center can be reached on a 24/7 hotline with numerous people prepared to help.