25 Songs for the holidays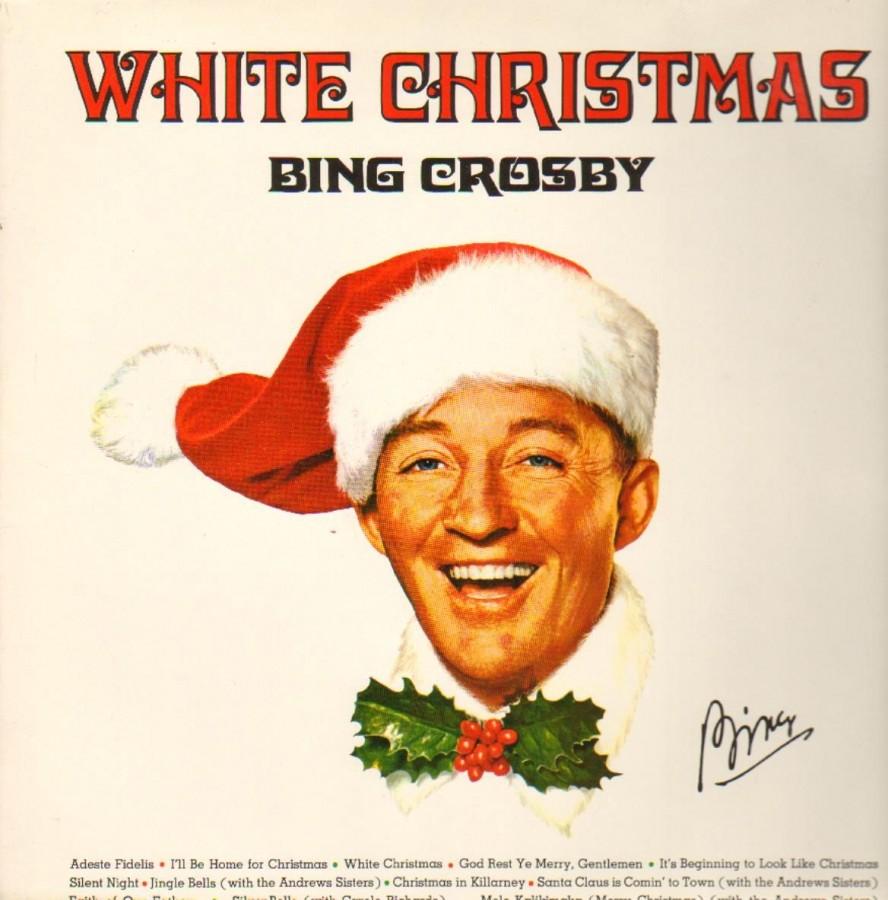 Nathalie Sczublewski, Writer
December 15, 2013
It's the "most wonderful time of the year." The holiday season has arrived and so has our list of 25 classic tracks to listen to while throwing those holiday parties, baking those treats and decorating that tree.
1. "Wonderful Christmas Time" by Paul McCartney and Wings
What's not to love about this 1979 classic? It's catchy, easy to sing along to, and of course it has the great Paul McCartney.
2."The Chanukah Song" by Adam Sandler
Never fear, Jewish friends! Hanukkah is not forgotten on our holiday list. Spin the dreidel and eat some latkes while you listen to this hilarious Adam Sandler classic about those eight crazy nights.
3."Jingle Bell Rock" by Bobby Helms
I don't know about you, but, I cannot help but think of the movie "Mean Girls" when I hear this song. Here's to hoping you rehearsed your choreographed dance moves and "rock the night away" with this classic during the holidays.
4. "Santa Claus is Coming to Town" by Bruce Springsteen
Here's an edgy twist to the Christmas classic that New Jersey poet, Bruce Springsteen performs with his E Street Band. The song starts off slow, but then picks up to a rockin' melody with the late Clarence Clemons playing an amazing saxophone solo.
5. "Little Saint Nick" by The Beach Boys
Sunshine, beach, waves and sand snowmen; ah, a Christmas in California twist. "Little Saint Nick" is catchy and of course, has those legendary Beach Boy harmonies.
6. "Rockin' Around the Christmas Tree" by Brenda Lee
Brenda Lee's powerful, raspy vocals and the song's swinging beats make this a classic. And let's be honest, we all wanted to be Kevin from "Home Alone" at one point, and throw our own Christmas shindig.
7."Let It Snow! Let It Snow! Let It Snow!" by Frank Sinatra
This classic has a kicking jazz opener that will make you want to go outside and kick some snow. Frank Sinatra's voice is as cool as winter, but warms you like hot cup of cocoa
8. "White Christmas" by Bing Crosby
This song is the epitome Christmas. Fingers crossed for a white Christmas this year.
9."The Christmas Song" by Nat King Cole
Nat King Cole's vocals are hypnotizing in this holiday tune. Grab some hot cocoa, sit by the fire, and relax to this calming track.
10."Winter Wonderland" by Ella Fitzgerald
Ella Fitzgerald's version of this winter tune makes our list for its airy, jazz melodies and Fitzgerald's soothing, yet powerful vocals.
11."All I Want for Christmas is You" by Mariah Carey
We would never forget you, Mariah. One of the key indicators that Christmas is around the corner is when this song comes on the radio. This track is a modern Christmas classic with its cheerful poppy beat and never fails to get everyone singing along.
12."Sleigh Ride" by The Ronettes
This version is fun and bubbly with its early 1960's pop sound and background singers singing, "ring-a-ling-a-ling-ding-dong-ding!"
13."The Chipmunk Song (Christmas Don't Be Late)" by Alvin and The Chipmunks
This song brings some holiday nostalgia, takings us back to a time when we were small children and the anticipation of Christmas morning lingered in the cold air. Not to mention it's sung by our favorite three chipmunks.
14."Christmas in Hollis" by Run-DMC
Yes, Run-DMC made a Christmas song. Is this a bit of a snowball in the face for you? In this hip-hop holiday track, D.M.C. rhymes, "Snow's on the ground, snow white so bright/In the fireplace is the yule log/Beneath the mistle toe as we drink egg nog/The rhymes that you hear are the rhymes of Darryl's/But each and every year we bust Christmas carols." The song has a bumping beat. Also, check out "Christmas Is" by Run-DMC.
15. "Blue Christmas" by Elvis Presley
Not everyone can be home for the holidays. This song shies away from all the Christmas cheer as Elvis croons, "Decorations of red on a green Christmas tree/Won't be the same dear, if you're not here with me."
16."Rudolph the Red-Nosed Reindeer"by Gene Autry
Who could not love this holiday tune about that loveable reindeer with the red-nose?
17. "Father Christmas" by The Kinks
Here's a song to get your Christmas rocking with The Kinks. This is not your typical Christmas tune as the sarcasm is in your face telling listeners about a gang of kids mugging 'Father Christmas' and kicking his reindeer to the ground. Ray Davies sings, "Father Christmas, give us some money/We got no time for your silly toys/We'll beat you up if you don't hand it over."
18. "The Most Wonderful Time of the Year" by Andy Williams
Here's a holiday tune that perfect for blasting in your car as you drive down the streets of your hometown. The holiday season certainly is, "the most wonderful time of the year."
19. "Happy X-Mas (War is Over)" by John Lennon and Yoko Ono
This song focuses on the true meaning of the holidays and being with the ones who mean the most to you.
20. "Christmas Wrapping" by The Waitresses
Tired of all the dull Christmas oldies? Try "Christmas Wrapping," a pop-rock Christmas anthem and switch things up a bit this year.
21."Baby, It's Cold Outside" by Leon Redbone & Zooey Deschanel
The duet with Redbone and Deschanel from the "Elf" soundtrack has a cool, old-school jazz feel to it.
22. "Christmas (Baby Please Come Home)" by Darlene Love
This classic track has an early 1960s Motown vibe that is perfect for the holidays.
 23. "You're a Mean One Mr. Grinch" by Thurl Ravenscroft
Another fun, sing along track from our childhood, this time about that "nasty, wasty skunk," the Grinch.
24. "Merry Christmas, Happy Holidays" by NSYNC
A track that goes back to yesteryear, when NSYNC reined the pop charts. Go ahead, release your inner 10-year-old self.
25."Christmas Lights" by Coldplay
The final song on our list is the modern, "Christmas Lights" by Coldplay. Reflecting while on a Christmas stroll, front man Chris Martin sings that when things are tough, just look up and admire those Christmas lights.

Nathalie Sczublewski can be reached at  [email protected]