Top five Beatles albums of all time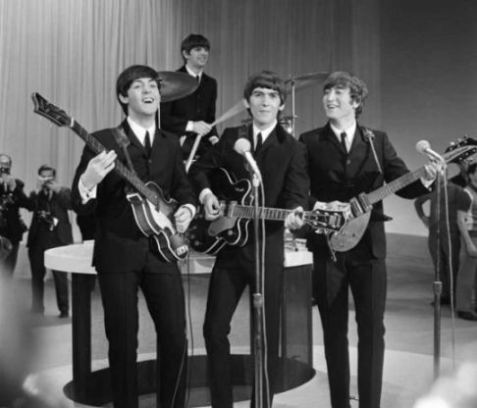 Nathalie Sczublewski and Christina Gregg
February 18, 2014
With 14 albums released in the U.S. and over 40 released in the U.K., it's hard to pick and choose which Beatles creations are the best. We've attempted to do so in choosing the top five Beatles albums of all time.
1. Rubber Soul, 1965
Rubber Soul was a stepping stone for The Beatles as they began to shy away from the bubble gum pop sound. The album has more of a folk-rock influence and features more sophisticated tracks like, "Nowhere Man," "I'm Looking Through You," and "In My Life."
2.  Abbey Road, 1969
Recorded in the summer of 1969, Abbey Road was the last musical effort from the band. After the tumultuous recording sessions for Let It Be, the Beatles put aside their differences and crafted this 16-track masterpiece. The album features classics that each member has written, like Ringo's, "Octopus's Garden" and George's "Here Comes the Sun."
3. The White Album, 1968
The White Album delves into new musical territory. From the heavy riffs of "Helter Skelter" to the gentle tune that is "Julia," the album gave the band freedom to explore their new sound. The album closes with "Revolution 9," an eight minute track of dissonance, followed by "Good Night."

4. Sgt. Pepper's Lonely Hearts Club Band, 1967
As the Summer of Love emerged, it is evident that the musical influences of psychedelia are strewn in this Beatles masterpiece. Tracks like "Within You Without You" and "Lucy in the Sky with Diamonds" experiment with Western classical music.
5.  Please, Please Me, 1963

Please, Please Me was the band's debut album and captures the quintessential joy of the early Beatles sound. Songs like "Twist and Shout," "Saw Her Standing There" and "Please, Please Me" were widely well received and helped the album stay at the top of the UK's album charts for thirty weeks. In 2012, Please Please Me was voted 39th on Rolling Stone magazine's list of the "500 Greatest Albums of All Time."
Honorable Mention – Revolver, 1966
Revolver was the seventh studio album released by the Beatles and represents the middle period of their musical progression. The group was just moving into their psychedelic years and managed to transition into a new sound with Revolver as their medium. Tracks like "Eleanor Rigby" and "Yellow Submarine" brought the Beatles and their fans into a new era of their career.
Nathalie Sczublewski and Christina Gregg can be reached via email at [email protected] and [email protected]