Rock and Roll Hall of Fame: 2014 Inductees
Being inducted into the Rock and Roll Hall of Fame is a milestone that can only be accomplished by the best of the best in the rock world. Legends such as Metallica, ZZ Top, Frank Zappa, Black Sabbath and countless others had the honor to receive the once in a lifetime achievement. This year, a new class has arrived and will bring performers from all corners of the Rock and Roll world to perform at the new induction ceremony. Whether you see it or not, these artists have already left a major impression on the hearts of all music lovers.
KISS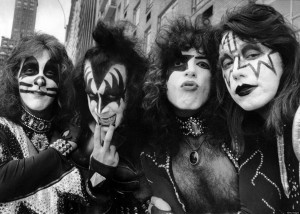 KISS has left a significant mark on the music Industry. Their pyrotechnic laden stages helped set the bar for live performances. If anything, KISS's music dominated the 1970's, their live shows being something not many people had experienced. From flaming guitars to fire breathing, KISS had, and still has, the potential to wow audiences of all ages. Songs such as "I Love It Loud," "Rock 'n Roll all Nite" and "Detroit Rock City" have pounded on the eardrums of rockers everywhere. The band has also achieved greatness offstage. From their own line of Action figures, complete with Gene Simmons's mammoth of a tongue, to owning their own Arena Football League team known as the L.A. KISS, KISS's legacy has sent a strong message to the music world: That there are no boundaries for Rock and Heavy Metal.
Nirvana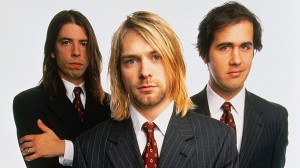 Nirvana was one of the pioneers of Alternative Rock music, creating a unique sound that no other band of the time could create. Their music was loud, hard, and downright angry. Look at the song "Territorial Pissings," from the album Nevermind. This song may not have the crystal clear vocals, but its lightning fast guitar riffs send shivers down the spines of listeners. Nirvana has influenced many bands today, like Green Day and Weezer, and is considered to be one of the best-selling artists in history, selling over millions of albums. Nevermind, reached the number one spot on the Billboard 200. Their music stirred emotions and it's almost impossible to not head bang to the band's hardcore material. Late frontman Kurt Cobain is known to be an inspiration for many current artists. He, along with the rest of Nirvana, helped show that anyone can be a rock star.
E Street Band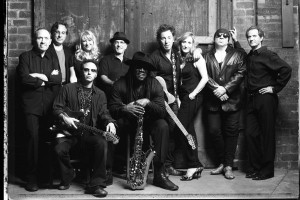 Nothing says pure American Rock quite like Bruce Springsteen and the E Street Band. The band, which has backed The Boss since 1972, helped Springsteen become the icon that he is today. From the studio to the stage, the band has been the meat and potatoes to everything Springsteen. Despite a few line-up changes due to the loss of prominent members like saxophone player Clarence "Big Man" Clemons and organist Danny Federici, the E Street Band still maintains the same power and flow that it had from the 1970's and onward.
Linda Ronstadt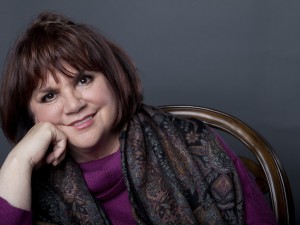 Rondstadt's iconic voice and music helped dominate the 1970's as well as the "Muppets Show" with her rendition of "When I Grow Too Old to Dream." Songs such as "I Can't Let go" and "It's So Easy" helped push her legacy forward to become one of Rock music's most famous female artists. To some, her voice is a drug, leaving them with the insatiable need to dance. Sadly, Linda has stated that she is no longer producing music and is "100 percent retired." Regardless, her legacy will continue to inspire future female musicians for years to come.
Cat Stevens (aka Yusuf Islam)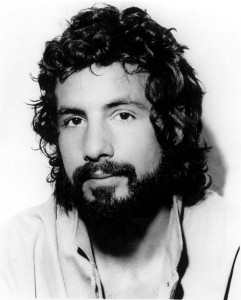 Starting off as a young singer-songwriter in London, Cat Stevens gained much popularity during the 1970's. Stevens serenaded his audiences with hits such as "Matthew and Son" and "Where Do the Children Play" and went on to dominate the Folk Rock scene. In the 70's, Stevens decided to take a 30 year hiatus, so he could focus on his religious studies. Now under the current name of Yusuf Islam, he still continues to produce music that can never be replicated. His dedication towards world peace, and his ability to connect many cultures through the power of his music, has left a deep mark within many parts of the music world.
Hall and Oates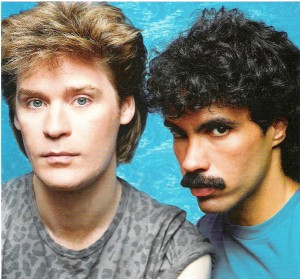 Daryl Hall and John Oates have cemented themselves as one of the greatest career duos of all time. Their moment of greatness happened between the 1970's and 1980's with hit songs such as "Rich Girl" and "Private Eyes," that earned the top spot on the Billboard Hot 100.  Their fame still continues on today as they recently appeared on a 2012 airing of "The Voice."
Peter Gabriel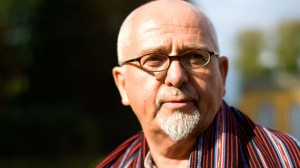 This will be the second time Peter Gabriel will accept an induction into the Rock and Roll Hall of Fame, his first appearance on the big stage being with the band Genesis in 2010. Much like Cat Stevens, Peter Gabriel had been a man for peace around the world. He had been awarded the "Man of Peace" award from the Nobel Peace Prize Laureates in 2006 and in 2008. "Solsbury Hill" and Gabriel's nine time MTV award winning single "Sledgehammer" have sustained their spot among the classics, and "In Your Eyes" will never fail to "come back to the place you are."
Brian Epstein
Brian Epstein's contribution to the world wasn't through the power of music, but through the power of management. From 1962 to his death in 1967, Epstein managed the Beatles and helped launch their stardom to a whole new level. In a 1997 interview with BBC, Paul McCartney went on to say that "If anyone was the fifth Beatle, it was Brian." Brian's work helped shed light on the managerial side of the music industry, showing that every great band needs a great manager.
Andrew Loog Oldham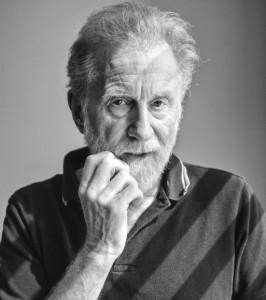 Andrew Oldham had a vision for the Rolling Stones, and that vision was a band who did not play by the rules. After working under the roof of managers like Brian Epstein, he discovered the Stones and immediately became impressed with their style of music. Although his work with the Stones lasted until 1967, he left an impressionable mark on the band and helped raise their stardom to new frontiers. But his work didn't stop there and he soon became the leader of his own record label, Immediate Records which harbored artists such as Rod Stewart. Like Epstein, Oldham helped pave the way for many generations of talent and help set the bar for managerial excellence.
Excellence doesn't come easy and it may take years and years to achieve, however, these musicians now join the ranks of an elite and esteemed class in the music world and will forever be remembered as some of the greatest artists to ever grace the planet. They  not only inspired fans, but future musicians as well, giving the the courage and drive to challenge the world with their music. As the great Bono of U2 once said, "Music can change the world because it can change people."
 Alex Lindsay can be reached at [email protected]