Artists to check out now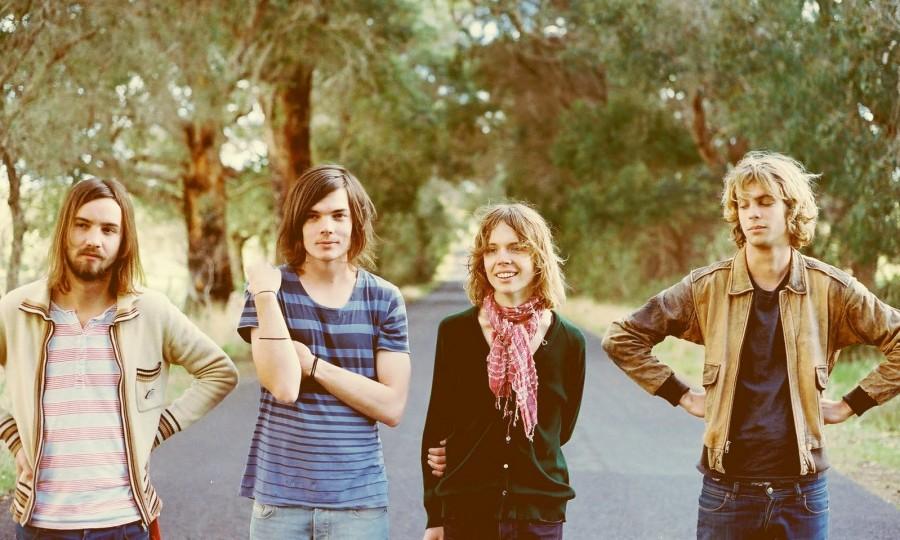 Nathalie Sczublewski, Writer
February 17, 2014
Hey, AW readers! We're back with a brand spanking new list of artists for you to listen to.
   1. Tame Impala
Known for: "Elephant" and "Feels Like We Only Go Backwards"
Listen to: "Mind Mischief" and "Half Full Glass of Wine"
A friend of mine introduced me to this band last year and now I will introduce them to you. Tame Impala come from Perth, Australia and their sound resonates with the late 1960s/early 1970s psychedelic rock period. Frontman, Kevin Parker's vocals are uncanny to John Lennon. Their second album, Lonerism is well crafted. Their popular single, "Elephant" has a stomping Black Sabbath-esque beat mixed with an early Pink Floyd (think Syd Barrett days) vibe. "Feels Like We Only Go Backwards" is a track that is airy. The guitars, drums and Parker's vocals will make you feel like you are floating among the clouds. "Half Full Glass of Wine" is off their self-titled EP. The track has a Cream/Eric Clapton mystique with its bluesy and psychedelic guitar riffs. It sounds like it should be a lost track off of Cream's Disraeli Gears album. If you're looking to check out a new rock band, Tame Impala will not disappoint.
John Newman
Known for:  "Love Me Again"
Listen to: "Losing Sleep" and "Goodnight Goodbye"
Watch out, world, John Newman is a man with a whole lotta soul. His single, "Love Me Again," was number one on the U.K. charts and he just released his debut album, Tribute, in the U.S. This is another artist that I was introduced to by a friend and this Brit has got some serious talent. Newman has a 1960s soulful sound with a modern twist. His vocals are smooth, yet powerful with a small twinge, which is evident in "Cheating." Newman sings, "Ohhh / I've been told you baby / Girl you done some bad things so bad to me / And I know." His heartache is so real in this. The insomniac's anthem, "Losing Sleep," will make you get up and dance with its hand claps, jazzy drum beats and orchestral strings. 2014 will be Newman's year.
Fitz & The Tantrums
Known for: "Out of My League" and "Money Grabber"
Listen to: "The Walker" and "Dear Mr. President"
Fitz & The Tantrums have been around for a while and I'm only featuring them because they are underrated and deserve massive amounts of love. The L.A. band formed back in 2008 and released their debut, Pickin' up the Pieces in 2010. They released their second album, More Than Just a Dream, three years later. Fitz & The Tantrums has a rich, soulful sound that's similar to Motown artists, but incorporate New Wave synth. A perfect example is "Out of My League," a song that is filled with 80s-esque hand claps and synth. "Fools Gold" has singers Michael Fitzpatrick and Noelle Scaggs alternating vocals in this gem that will "shine like a diamond" in your eyes. "The Walker" is an upbeat beat track with catchy whistles and a hooky chorus. Also, Ellen DeGeneres is a HUGE fan of Fitz & The Tantrums. Pick up a copy of either records and I guarantee that you will start dancing.
Iggy Azalea
Known for: "Work"
Listen to: "Bounce" and "Change Your Life"
"No money, no family / 16, in the middle of Miami," Iggy Azalea sings this line repeatedly in her hit, "Work." The Australian rapper began her career as a model, but had always had a passion for hip-hop music. She saved her money from scrubbing floors and bought herself a plane ticket to Miami, Florida at 16. The 24-year-old has already collaborated with DJ, Steve Aoki and rapper T.I. has taken her under his wing. "Change Your Life" has a great motivational hook, while the club banger, "Bounce" will make you throw your hands up in the air and wave 'em like you just don't care. The track, "Work" adds a personal background story about not giving up. She's worth keeping an eye out, especially with an album in the making.
Icona Pop
Known for: "I Love It"
Listen to:  "All Night" and "We Got the World"
Swedish-duo, Icona Pop burst onto the music scene kicking and screaming with their hit, "I Love It." Singer, Caroline Hjelt told Rolling Stone that she started screaming at her computer when she recorded, "I Love It" after a long night. That pretty much sums up Icona Pop's vocal stylings, which is fitting for their electro-pop beats to blast while you're getting ready for a night out. Icona Pop's music is filled with upbeat tunes about weekends and having fun.
Joey Bada$$
Known for: "95 Till Infinity" and "Waves"
Listen to: "Hilary $Wank" and "My Yout"
I was hanging out with friends the first time I heard Joey Bada$$ and was hooked. The Brooklyn rapper's music consists of old-school hip-hop beats. His most popular hit, "Waves" has that early 90s hip-hop aura, but fuses jazz into the mix. The bass and jazz guitars mesh perfectly. The track "My Yout" featuring Collie Budzz blends hip-hop and reggae. Joey Bada$$ rhymes, "Thoughts at the speed of light years, I could see the light / Yeah, this the right year made the flow yeah / Clear and easy to steer in space and time erasing fine." If you're a fan of Kendrick Lamar, then Joey Bada$$ is the guy for you.
ZZ Ward
Known for: "Put the Gun Down"
Listen to: "365 Days" and "Cryin' Wolf"
Raised in Oregon, this songstress has got soul and the blues. The title track of her debut album, Til the Casket Drops, has an urban groove. Ward grew up listening to her father's blues records and her brother's hip-hop records. These influences are clear in "Blue Eyes Blind," which has a heavy beat and soulful vocals. Ward's sound is dramatic, hooky and blues-inspired. ZZ Ward is like a blend of Amy Winehouse, Juliette & The Licks and original flair.
Elle King
Known for: "Playing For Keeps"
Listen to: "Playing for Keeps" and "No One Can Save You"
If you're a fan of the VH1 series, Mob Wives Chicago, then you have already heard of Elle King who sings the show's theme song. King grew up in L.A. and her music ranges from blues, pop, jazz, and R&B. "Playing for Keeps" showcases the 25-year-old's smokey and soulful voice. Her EP, The Elle King EP features a live, sultry cover of rapper, Khia's raunchy hit "My Neck, My Back" and an acoustic ballad, "No One Can Save You."
The Preatures
Known for: "Is This How You Feel?"
Listen to: "Dark Times" and "Manic Baby"
The Australian funky bunch, ooze glitz and glamour; a thing that is long missed since the 70s. Their EP, Is This How You Feel? features "Dark Times," a track with a groovy rock beat that will make you dance. "Is This How You Feel?" has a stomping bass and drum beat with funky guitars. "Manic Baby" has singers Gideon Bensen and Isabella Manfredi harmonizing and the hooky-Bee Gee-like chorus will get you singing along. The Preatures are a crossbreed of David Bowie and Blondie and will make you feel nostalgic for those Glam Rock days.
Sky Ferriera
Known for: "You're Not the One"
Listen to: "Nobody Asked Me (If I Was Okay)" and "Everything is Embarrassing"
In her debut album, Night Time, My Time, Sky Ferriera radiates her L.A. cool from the risqué album cover to the delivery of her songs. Her sound is like Icona Pop meets Haim. The opening track, "Boys" sounds like the Yeah Yeah Yeahs with an icy edge. Ferriera's vocals are airy, yet throaty. Night Time, My Time is filled with heavy snarl and bubbly new wave beats, you'll enjoy.
Nathalie Sczublewski can be reached at  [email protected]