10 songs for Blarney Blowout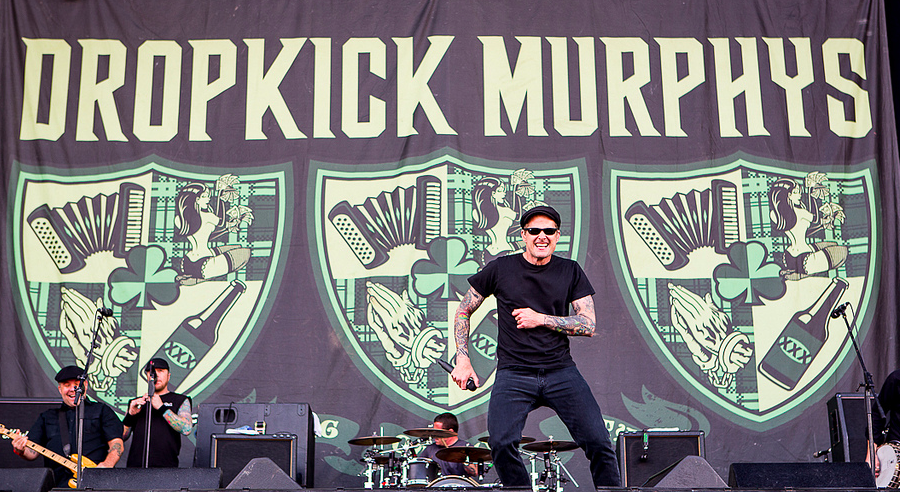 Nathalie Sczublewski, Writer
March 3, 2014
Ah, March. The snow begins to melt away and flowers begin to bloom as spring comes around the corner. St. Patrick's Day is a huge holiday, especially here in Massachusetts. In Amherst, MA, Blarney Blowout is an annual tradition where students celebrate the Irish holiday before Spring Break starts. Here are some songs to liven up your Blarney festivities.
1. "I'm Shipping Up to Boston" by Dropkick Murphy's
What better way to kick off the Blarney playlist with none other than the beloved Dropkick Murphys? This song has been heard in every bar, at every Red Sox and Bruins game, and in a little film Martin Scorsese directed called, "The Departed." If you have not heard of this song, you may be living under a rock.
2. "Beer, Beer, Beer" by The Clancy Brothers
A hit from the 1960s, "Beer, Beer, Beer" will make you sing along to this Irish drinking sing. It is so hooky, you'll probably sing this at least five times during Blarney festivities.
3. "Drunken Lullabies" by Flogging Molly
Flogging Molly is another beloved punk band that makes our list. "Drunken Lullabies" is an upbeat jam that will either make you want to mosh or dance a jig. Also, lead singer, Dave King is a Dublin native.
4. "Brown Eyed Girl" by Van Morrison
Irish-native, Van Morrison has had his share of hits, but nothing compares to the classic, "Brown Eyed Girl." "Brown Eyed Girl" is a tune that will make you crack a smile with its upbeat melodies and chorus. You're going to remember singing, "Sha-la-la-la-la-la-la-la-dee-dah," this weekend (hopefully).
5. "Jailbreak" by Thin Lizzy
Thin Lizzy is an Irish rock band that made it big in the mid-1970s with their hit, "The Boys Are Back in Town." The opening track (with the same name) for their album, Jailbreak, will get your Blarney celebrations rocking. "Jailbreak" is great to have air guitar and air drum solos with your pals. This heavy and loud track is perfect for Blarney.
6. "Dirty Old Town" by The Pogues
The Pogues may hail from London, England, but their Celtic punk rock sound earned them a spot on our list. "Dirty Old Town" is a nostalgic tune that is great to sing along to.
7. "Whiskey in the Jar" by The Dubliners
"Whiskey in the Jar" is an Irish traditional song about betrayal and it has been covered by bands like Metallica and Thin Lizzy. The original band to give this song exposure was the Dubliners, an Irish-Folk band, who has been around for over 50 years.
8. "Dreams" by The Cranberries
The Cranberries had great success in the alternative scene in the 1990s with hits like "Linger" and "Zombie." "Dreams" makes our list for it's uplifting sound. This one may be better for when you're trying to wind down from the day.
9. "Vertigo" by U2
Of course, we have to feature U2! This was a tough decision to choose one song from the band that gave us The Joshua Tree and the beautiful "Ordinary Love." From their album, How to Dismantle an Atomic Bomb, "Vertigo" kicks off the album with a blast. It's fun and rocking which makes this track perfect for early St. Patrick's Day celebrations.
10. "Going out in Style" by Dropkick Murphys
Closing our Blarney playlist is another song from the Boston punk band. "Going out in Style" is like a modern day Irish tradition song, but with a rough edge about throwing a massive party (with former Boston Mayor, Tom Menino and Number Four, Bobby Orr present) and going out with a bang. Hopefully this playlist goes out in style and may your Blarney festivities be great.
Drink and listen responsibly, loyal AW readers.
Nathalie Sczublewski can be contacted at: [email protected]