10 Artists to check out right now
"It's rare these days to find someone with great talent and Bugg is one of those rare gems and a triple threat: he can play, he can sing, and he can write."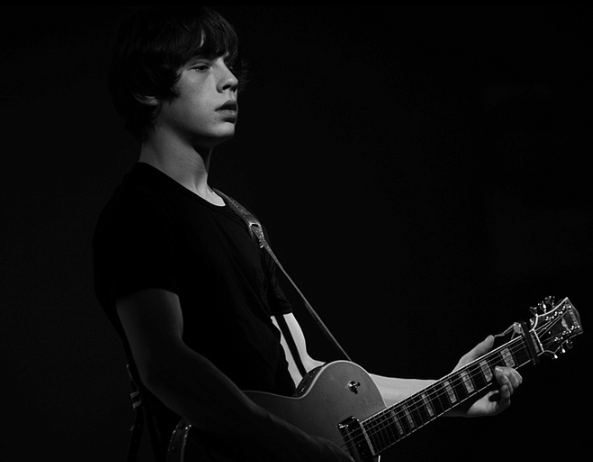 Nathalie Sczublewski, Writer
April 15, 2014
Here are some artists to check out for your listening pleasure. In this edition, we have musicians from across the pond, friends on the west coast and a rising rapper from Chicago. Plug those headphones into your laptop and get ready.
1. Best Coast
Known for: "The Only Place" and "Boyfriend"
Listen to: "Our Deal" and "I Wanna Know"
This underrated LA rock duo has been together since 2009. Their nod to 1960s surf rock and girl groups like The Beach Boys and The Shangri-La's, put them on our number one spot. Vocalist and guitarist, Bethany Cosentino sounds like she came straight out of the 1960s in the track "Our Deal" from Best Coast's, Crazy for You album. Tracks like "When the Sun Don't Shine" and "The Only Place" are upbeat with bubbly guitars and the work of multi-instrumentalist, Bobb Bruno. Best Coast's guitar, drums and retro-inspired song lyrics will instantly put you in a good mood.
2. Jake Bugg
Known for: "Lightning Bolt" and "Me and You"
Listen to: "Seen it All" and "Messed Up Kids"
At only 20-years-old, this British musician is a vintage soul. His music is like a blend of early Bob Dylan, The Everly Brothers and Oasis. Bugg's self-titled debut album kicks off with the blazing "Lightning Bolt." "Lightning Bolt" has electrifying guitar melodies and a racing beat. His debut album is brilliant from start to finish and filled with folk ballads, blues riffs, and country-pop melodies. His second album, Shangri La is a step up from his first. "Slumville Sunrise" has gritty guitars while, "Messed Up Kids" has a catchy Oasis-esque vibe. It's rare these days to find someone with great talent and Bugg is one of those rare gems and a triple threat: he can play, he can sing, and he can write.
3. Chance the Rapper
Known for: "Family (Blended Babies Remix)"
Listen to: "Favorite Jam" and "Acid Rain"
This Chicago native gained recognition in the hip-hop scene with his first two mix tapes, 10 Day and Acid Rap. Acid Rap displays furious styles and is filled with rhymes about growing up while trying to be a decent human being. Acid Rap has great story-telling about the artists relationship with his father, high school crushes, and love. "Favorite Jam (feat. Childish Gambino)" is a vibrant track about that feeling we get when we hear our "favorite jam." "Acid Rain" has a swirling, steady beat about life's tribulations. Since his mix tapes, Chance the Rapper has collaborated with Hoodie Allen, Childish Gambino and Joey Bada$$. His ability to write verses and deliver them show that Chance the Rapper could be the next big thing in the hip-hop community.
4. Temples
Known for: "Shelter Song"
Listen to: "Sun Structures" and "Keep in the Dark"
Temples are resurrecting psychedelic rock with a Western inspired sound and wailing backward guitars, rumbling bass and drums, and groovy organs. The U.K. band's debut, Sun Structures executes their experimentation to revive psych rock. The opening of "Shelter Song" booms with sitar-like guitars and a groovy drum beat. "Test of Time" features brilliant vocal stylings from singer, James Bagshaw. Welcome back to the Summer of Love.
5. (Crosses)
Known for: "The Epilogue" and "Bitches Brew"
Listen to: "Death Bell" and "Telepathy"
Deftones fromtman, Chino Moreno began this side project to experiment with a dark, New Wave sound that crosses merges electronic, synth and dark imagery. Their self-titled album may sound similar to Nine Inch Nails for the first few tracks, but once you near the end of the album, the electronic beats and guitar quakes are as calm as listening to The xx. Moreno's infamous vocals from the Deftones are present in the first few heavy-electro tracks, like "Thholyghst," but in songs like "Death Bell," Moreno's can warp his voice into something dream-like. If you're into Goth rock or crave something dark and eerie, give this band a listen.
6. The Head and the Heart
Known for: "Lost in my Mind"
Listen to: "Shake"
This Seattle folk band has it all: infectious hand clapping and foot stomping beats, out of this world harmonies, pianos, guitars, and poignant lyrics. "Shake" unravels into a dreamy, atmospheric work of art. "Another Story" is a modern day folk song with soft violins, melodic guitars and vocal harmonies. The Head and the Heart is an act to look forward to.
7. Vance Joy
Known for: "Riptide"
Listen to: "Play with Fire" and "Emmylou"
James Keogh, better known as Vance Joy came into the Indie rock scene with his catchy, energetic tune, "Riptide." The Australian singer-songwriter released his EP, God Loves You When You're Dancing last year. Most of Vance Joy's tracks are acoustic, but the simplicity of his music is worth listening to. "Snaggletooth" has simple ukulele strums soothing vocals while "Emmylou" captures a love story simply, yet beautifully. For fans of The Lumineers, Vance Joy will be easy to appreciate.
8. Desperate Journalist
Known for: "Organ"
Listen to: "Distance" and "Cristina"
This new quartet of Londoners already released an EP called, Cristina. Their music fills speakers with rolling guitars and Jo Bevan's whimsical vocals. Songs like "Cristina" and "Distance" come in gentle waves that will sweep the listener. "Wait" takes listeners to a distorted dream with airy vocals and crashing guitars. They are an act to look forward to.
9. Banks
Known for: "Waiting Game" and "Warm Water"
Listen to: "Change"
The LA singer grabbed attention with her debut single, "Warm Water," which has a lolling, sultry electro beat. Although her EP, London, only features four tracks, the EP is filled with murky electronic beats as Banks hypnotizes listeners with her voice. If you're looking for an artist to listen to while you write papers, Banks is your girl.
10. WE ARE TWIN
Known for: "The Way We Touch"
Listen to: "Keep on Lovin' You"
The final group on our list breaks away from all the electronic artists. WE ARE TWIN is formed by Gabi Christine and Nicholas Balachandran and the duo combines pop and soul into their music. The upbeat, poppy tune, "The Way We Touch" is about the first steps of falling in love. The track a jazzy bass line and funky guitars. Christine's vocals are rich and soulful in tracks like "Keep on Lovin' You" and "True Love." "Don't Tell Your Parents" has a rocking beat that captures the nostalgia of doo-wop groups, but with a modern twist.
Nathalie Sczublewski can be contacted at: [email protected]