Thursday Night Live collaborates to bring late-night comedy to UMass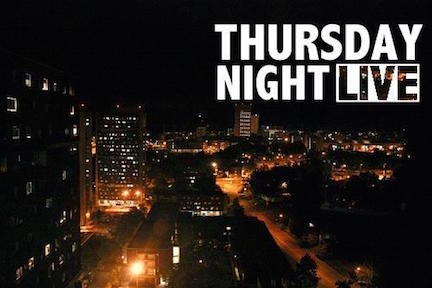 by Hannah Depin
It's after 9 p.m. on a Thursday, and dozens of UMass students are heading for Herter Hall, entering inconspicuously through one of the building's side doors propped open by a chair. A crowd gathers in the hallway outside the auditorium, buzzing excitedly, and when the doors finally open, everyone streams in, filling the seats, aisles, and doorways. What drew all of these people out of their dorm rooms and into the cold on a weeknight? A diaper-clad Cupid, as it turns out, who dances onto the stage and welcomes everyone to the show. This is Thursday Night Live.
"If you liked it but didn't put a ring on it, fear not!" the group tweeted ahead of the Valentine's Day-themed show, its second-ever since its premiere performance in October. "Tomorrow we will turn all your broken hearts into mildly reassembled ones."
Cupid, played by cast member Patrick Murphy, encouraged fans to write tweets of their own, with the hashtag #thursdaynightlove, and to yak with the heading 'TNL.' There was a lot to talk about, with a satire of current events called "Your Campus News," a video spoof called "20-30 Shades of Gray," and a performance by UMass Dynamics, one of the co-ed A cappella groups on campus. Social media was incorporated into the show itself, with an original improv game called "The-Yak-Trical" in which cast members acted out memorable UMass Yaks. The variety show was free to students, but a sign and box outside the auditorium encouraged contributions to the American Heart Association.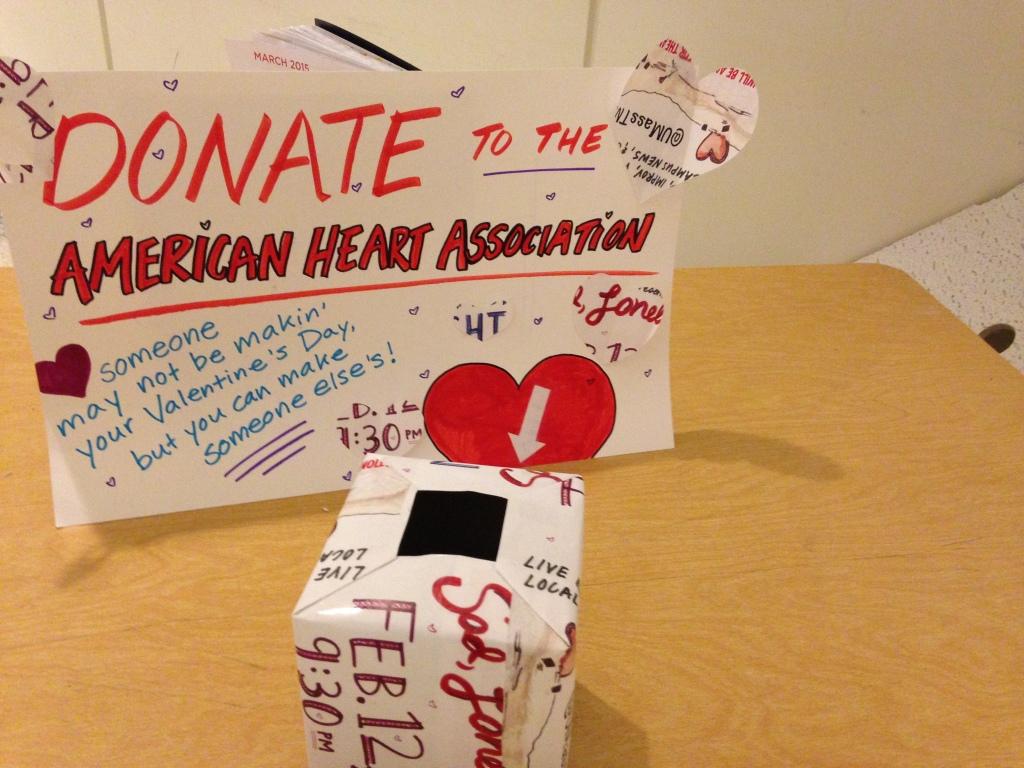 Thursday Night Live got started last fall, after students felt a need for late-night comedy among campus's improv and sketch ensembles, according to cast member Celia Jailer, a freshman Social Thought and Political Economy major. Thursday Night Live shows include improv, scripted jokes and skits, video segments, and musical performances. The group even has its own band, Thursday Night Jive, which performs before shows and between acts.
"We built it from the ground up," said actress Julia Sidman, a freshman Natural Resource Conservation major.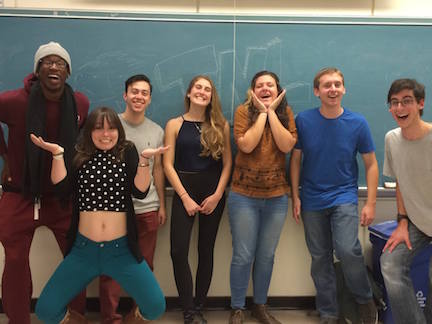 Creating the shows for Thursday Night Live is a fun and collaborative process, the group said. They meet for an hour and a half three times each week to work on material together.
"[February's] show came together much quicker than the first," said Sidman. The group is experimenting with adding more structure and rehearsed comedy to their shows. But no matter how they choose to approach it, the work is still just as fun. "It's a really intelligent group of talented people," said Adam Kantor, a theatre major and one of the group's founders.
After the success of "Sad, Lonely People" on Thursday, the group looks forward to their next show on March 5, with a possible "lucky" or "unlucky" theme to coincide with Saint Patrick's Day.
In the meantime, Thursday Night Live will hold auditions February 21 in Herter 217 at 3 p.m. They hope to welcome two or three new members to expand their performing and creative teams.
Be sure to check out the group's Facebook page, Thursday Night Live, and Twitter account @umasstnl.
Hannah Depin can be reached at [email protected]