Best Asian cuisine spots in Amherst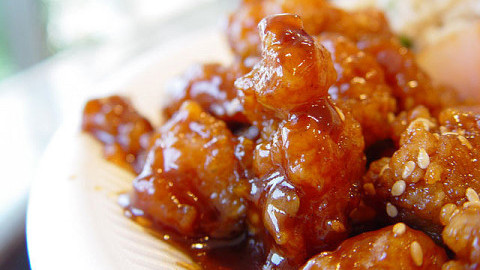 Zachary Barry, Contributor
March 30, 2015
In a town full of college students, restaurants that serve everything from pizza to gourmet doughnuts line the streets. Shockingly enough, Amherst has a prominent Polish background, but Asian cuisine is king. Sushi bars, dim sum buffets and noodle bowls are just a few options to drool over for Asian cuisine lovers. For the everyday eater, the Japanophile, or someone looking for a quality order of short ribs, this guide catalogues the best spots in Amherst for Asian-style grub on a college student's budget.
1. Ginger Garden
Best Cocktails
In Amherst, almost everything is a bus ride away and Ginger Garden is no exception. At the connection of Route 9 and University Drive, Ginger Garden is a fusion restaurant that boasts size and quality from its menu to its in-restaurant seating. Asian foodies will be perfectly content choosing from the spicy Dragon roll, freshly cut-in-front-of-you yellowtail sashimi or staple recipes. If you're looking for great drinks, Ginger Garden stands apart from its competition. The restaurant has a lengthy cocktail, beer and wine menu that will make even experienced drinkers quake with selection anxiety. Mai Tais, Blue Hawaiis, and the ever-popular Scorpion Bowl are staples, but the real winner is the Singapore Sling. The cocktail is fruity with just enough gin to raise an eyebrow and it's perfect to wet your whistle while waiting for crispy, golden crab rangoon.
Meal for Two: $30-$35, with one appetizer and drinks
2. Mom's House Chinese Market
Best Value
Hands down the most college-student friendly prices on this list, Mom's House is a truly unique location. Takeout is only served from 4-7 pm Monday-Saturday and the rest of the building houses an extensive selection of authentic Chinese ingredients and cooking supplies. The Market has an impressive tea selection as well as all the tools to roll your own sushi. It is a cool location to shop for atypical Asian candy and hoisin sauce for your stir fry. Its takeout stands out as tasty, fast, and most importantly, cheap. A combo plate will easily feed two (three entrees and rice or noodles) for just around $7; it's too good to pass up on a Friday night when you don't feel like cooking. Students like Jennifer DePlanche not only enjoy the convenient price, but also the location.
"Living down on College Street puts me a little farther away from more of the food options closer to downtown," said DePlanche. "Mom's is good food for a good price, I can't argue with that."
Meal for Two: <$10, 3-Entree combo for $7, 6 crab rangoon for $2.95
3. Panda East
Best College Scene/Atmosphere
If you ask students from the Amherst and UMass colleges where they get Chinese food, one name is repeated with gusto: Panda. Panda East is located right behind Bart's Ice Cream in downtown Amherst and holds the title of the unofficial spot to be on Thursday nights for students of all ages. The quaint space features a boisterous sound system and a waitstaff that moves at a breakneck pace to hold back the swell of sorority events and frat celebrations. The Pu Pu platter and Scorpion Bowls are popular and offer the most filling (and intoxicating) meal for your money. Definitely not for patrons looking for a quiet dining experience, Panda East is a spot for fun times with your college friends, or a place to pre-game before a night at the bars.
Meal for Two: $25,  Pu pu for two $13.95, large Scorpion Bowl $11
4. Crazy Noodles
Best Noodle Dish
Crazy Noodles serves a fusion of Thai and Italian cuisine. This is still the best spot to get a bowl of hot noodles on an Amherst winter day, and the pad thai or the appropriately named "Red Devil" is nothing short of mouthwatering. Served over rice noodles, the Devil brings intense heat and flavor by adding crushed red pepper and a thick, warm, red curry sauce. Crazy Noodles is also conveniently located in downtown Amherst, and is a favorite of students and locals looking for a warm bite to eat. While never packed, Crazy Noodles is usually busy with students reading, writing, or just looking for a solitary place to eat downtown.
Meal for One: ~$8, without beverage
Food is something that Amherst takes seriously and its Asian cuisine selection boasts reasonable prices and flavor. You can sample diverse and tasty dishes from Thailand to Tokyo and all you have to do is hop on a bus or drive no more than 10 minutes. Amherst Asian food selections offers the three C's essential to any college student: convenient, cheap and a carry-out option.
Zachary Barry can be reached at [email protected]