Campus forum calls for increased funding and inclusion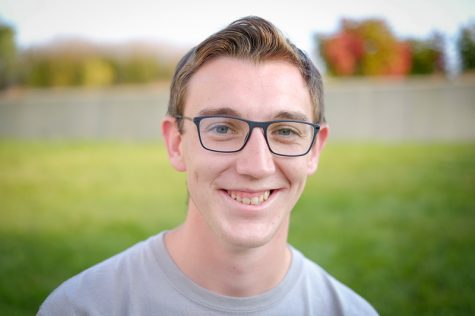 More stories from Bryan Bowman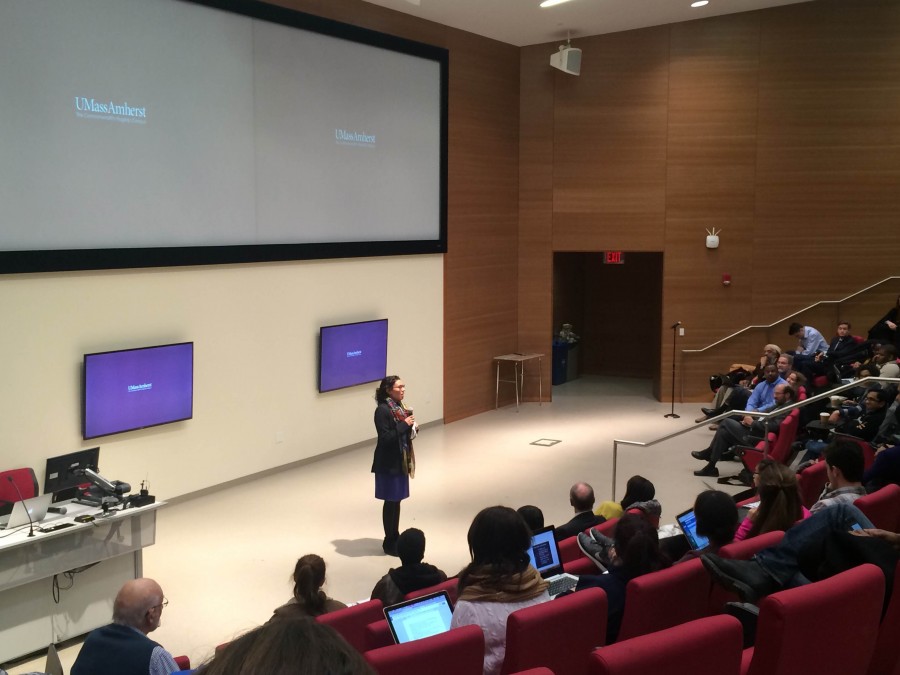 Roughly 100 students and community members gathered in the Integrative Learning Center on Wednesday night for a campus forum. Based on student input to the administration, the forum focused on college affordability and inclusion initiatives prepared by the Diversity Strategic Plan Steering Committee.
The forum featured several speakers, including Chancellor Kumble Subbaswamy, Finance and Budget Director Andrew Mangels, and Chief Diversity Officer Debora Ferreira. Audience members were encouraged to take part in the discussion and ask questions.
Mangels was the first to present, focusing on UMass's budget and allocation of resources.
He began by explaining the "cost drivers" that complete the budget: salary increases for UMass workers and faculty; debt services for infrastructure and construction projects; financial aid services. The chart depicts how each of these cost drivers has increased since 2005.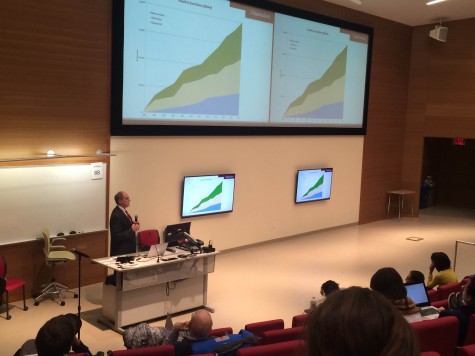 Mangels explained that 80 percent of the university's salary increases are collectively bargained and, in some cases, the increases correspond to a rising minimum wage.
For construction purposes, he said, UMass relies on loans in order to modernize its infrastructure because the state's budget is insufficient.
According to Mangels, UMass offers as much financial aid to low-income students as possible.
"We are all very sensitive to the cost of education," he said.
He then explained how UMass creates the budget. For the 2016 fiscal year, the university has a $1.1 billion budget, comprised of funding from the state, tuition and fees and private donors.
According to Mangels, the state allocated a total of $532 million to public colleges, of which UMass received $253 million, or 22 percent of the total budget.
Governor of Mass., Charlie Baker, proposed a 1 percent increase for public colleges during the next fiscal year, but UMass will still face a $14 million deficit in 2017 due to frozen tuitions and rising cost drivers. While state funding for UMass has generally increased over the past decade, Mangels said that the funding makes up "less of the total [campus] operation each year."
Subbaswamy chimed in, asking for better funding from state legislature. UMass, he said, currently receives an estimated half a billion dollars.
"Look at Connecticut. That has a flagship campus about as old as ours, [and] they spend about $3 billion on their universities," he said. "North Carolina, as another example, spends close to $10 billion."
Mangels said that he and his office are very sympathetic to students worried about finances.
"We want to keep those tuition and fees down…but [we] also have to take the necessary steps to maintain the quality of our university," he explained.
According to Mangels, the federal government does not provide any funding for the university, but it does help students in some capacity with loans, like the Pell Grant Program and research grants. However, Mangels also explained that more direct funding to UMass would be beneficial, especially for struggling students.
After his presentation, the forum shifted.
Ferreira addressed the audience about the Diversity Strategic Plan Steering Committee and explained what they are doing to address issues of diversity and inclusion.
One of the current goals of the committee, she said, is organizing an effective and comprehensive survey to identify issues that can be addressed by the university in the future.
The last large-scale diversity survey administered at UMass was several years ago in 2004, but they are in the early stages of designing a new one.
Sid Ferreira, director of residential academic program enrollment and alumni, praised the 2004 survey during the forum.
"A great instrument for gaging the issues of diversity that continue to linger on college campuses," he said. Because the survey pool was broken down by college, he continued, it was more specific and efficient than one big university poll.
The committee is still assessing what the best strategies for administering an updated survey are and have looked at other universities, including Texas A&M, as models. They've also discussed bringing in outside professionals to conduct focus groups on campus.
Ferreira briefly explained the committee's plan, which went into effect Fall 2015. The plan has five main goals to make UMass a "destination of choice for students of color." They hope to enhance the university's curriculum, include more conversations about diversity, attract and retain a diverse faculty and staff and promote student outreach programs.
Subbaswamy then took the podium and gave closing remarks.
He said that it has been a "complicated year for issues of inclusion and diversity, for our society as a whole but particularly on campuses," but he hopes some of the negative events, including an incident of racist graffiti at UMass and the protests at the University of Missouri, will lead to more positive and constructive conversations.
UMass, he said, will continue to hold itself accountable to these issues in the future.
"Keep the positive momentum going, so that we can try to become a better intuition and an example for the rest of the nation," Subbaswamy said.
Bryan can be reached at [email protected]
About the Contributor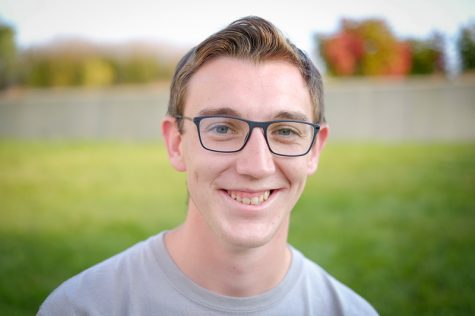 Bryan Bowman, Senior Reporter
"Buy the ticket, take the ride."