Keeping up with the Minutemen
Things are heating up in the world of sports. The NFL season is in full swing and preseason basketball and hockey are upon us.
With that in mind, here's the latest on how notable University of Massachusetts Amherst alumni are doing as professional athletes.
NHL
Jonathan Quick, Los Angeles Kings
The Milford, CT native and former UMass goalie got the start in net for Team USA in the 2016 World Cup of Hockey. The tournament took place in Toronto from Sept. 17-27. Quick played at UMass for two seasons between 2005 and 2007, and holds the school records for career save percentage and goals against average. With the NHL season set to begin Oct. 12, Quick will enter his ninth full season between the pipes for the Kings. He has amassed an array of accolades: a silver medal in the 2010 winter Olympics, two Stanley Cups and a Conn Smythe Trophy, which is awarded to the most valuable player in the NHL playoffs every year. During the tournament, ESPN's Barry Melrose called Quick "the best goalie on the planet."
Conor Sheary, Pittsburgh Penguins
Former UMass captain Conor Sheary has solidified himself as an NHL player after helping his team win the Stanley Cup last season as a rookie. Sheary played for UMass for three seasons between 2011 and 2014 before joining the Penguins organization as an undrafted free agent. After playing most of the 2015-16 season in the American Hockey League (AHL), Sheary was called up to the NHL. He made a significant impact quickly and earned a spot on the team's first line alongside all-star Sidney Crosby. Sheary scored four playoff goals for the Penguins during their Stanley Cup run, including the overtime winner in Game 2 of the Stanley Cup Finals. Heading into what will be his first full NHL season, Sheary hopes to continue to make an impact as a scoring threat for the Penguins, according to the Pittsburgh Post-Gazette.
Frank Vatrano, Boston Bruins
UMass alum Frank Vatrano is making a name for himself in the NHL after an impressive rookie season in 2015-16. Splitting time between the Bruins and their AHL affiliate in Providence, Vatrano scored 36 goals in 36 games in the AHL, while tallying eight goals for the Bruins, including a goal in his first career NHL game. A native of East-Longmeadow MA, Vatrano played at UMass during the 2014-15 season, notching 18 goals and 10 assists for the Minutemen. Vatrano went undrafted but left the NCAA after signing a three-year deal with the Boston Bruins. Entering this season, Vatrano is poised to play a bigger role for the Bruins, according to Joe Haggerty of CSNNE.com. However, just before training camp opened this season, Vatrano suffered a bit of setback, tearing ligaments in his left foot while training which required surgery to repair. The 22-year-old will be out for about three months while recovering and rehabbing his injury, but hopes to make an impact in the NHL when he returns.
NFL
Tajae Sharpe, Tennessee Titans
UMass wide receivers continue to prove that schools outside of  the Big 5 conferences can produce great NFL players, too. Tajae Sharpe, a rookie drafted in the fifth round of the 2016 NFL draft, earned a spot on the Titans roster this year after an impressive training camp and preseason. Sharpe was considered to be amongst the top-ranked rookies for fantasy football and has become a prominent target for Titans quarterback Marcus Mariota. Having played four games so far, Sharpe has had 16 catches for 172 yards. Sharpe played four seasons in Amherst for the Minutemen between 2012 and 2015. He holds the record for most receptions in school history, with a total of 277 for 3,496 yards and 16 touchdowns.
Victor Cruz, New York Giants 
A five-year veteran of the NFL, former UMass wide receiver Victor Cruz is coming off of back to back injury plagued seasons. Cruz played only six games in 2014 and none in 2015 because of injuries to his calf muscle and knee. Cruz is now back to full health and has played all four games so far this season, catching a touchdown during week one. Cruz shares throws from Eli Manning with superstar Odell Beckham Jr. and standout rookie Sterling Shepard from Oklahoma. Cruz played at UMass from 2007-2010, with 131 catches in three seasons. He has 280 career receptions and 25 touchdowns for the Giants, and won a Super Bowl in 2012, when his team defeated the previously undefeated New England Patriots.
Email Michael at [email protected] or follow him on Twitter @MD_antonellis.
Email Bryan at [email protected] or follow him on Twitter @BryanBowman14.
About the Contributor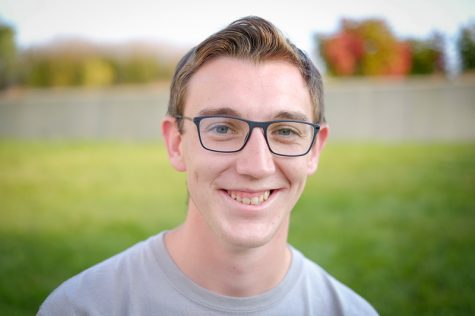 Bryan Bowman, Senior Reporter
"Buy the ticket, take the ride."