Question Three: The egg debate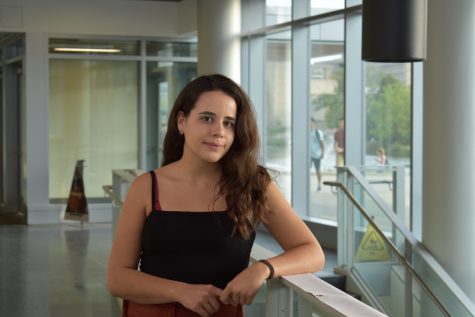 More stories from Caeli Chesin
AMHERST — In a society of McDonald's Happy Meals and processed beef jerky sticks, a new movement is gaining momentum. The fight for sustainable, healthy living will make its case on the Massachusetts ballot next month.
As election day approaches, Question Three — Massachusetts Minimum Size Requirements for Farm Animal Containment — has sparked debate among voters and experts regarding the role of animal rights in the sale of eggs, veal and pork.
Question Three would, if approved, prohibit the sale of eggs, veal or pork from farm animals confined in spaces that prevent the animal from lying down, standing up, extending limbs or turning around. According to the petition, violation of the measure would result in a civil fine up to $1,000.
"There's a lot of misconception that organic food is healthier, which isn't always true," said Hannah Miller, a member of UMass Student Farm at the University of Massachusetts Amherst. "To better understand healthier food systems, I encourage people to talk to their local farmers."
Miller is neutral in the discussion around the ballot measure, but urges people to get educated about farming practices happening in local communities.
The debate around Question Three tackles the controversy over the ethics of how eggs should be produced.
According to regulations by the United States Department of Agriculture, free-range chickens must have access to the outdoors. Conventional egg producers are confined indoors. It is important to note that free-range regulations do not require free-range hens to have access to pasture, which ultimately is where the health benefits of the eggs lie.
If passed, the regulation would put Massachusetts in the forefront of this facet of animal rights.
UMass Dining said that they are committed to providing local, healthy, and sustainable cuisine using freshly prepared ingredients as outlined in the UMass food system initiative.
In 2014, the Kendall Foundation awarded $485,000 to advance the campus's local and sustainable food system. Executives at UMass Dining said they plan to use the award to increase  usage of local produce, which stands at 32 percent. They said they also plan to add more free-range eggs and local and regional meats, dairy and fish.
UMass Dining continues to strive for these local, healthy and sustainable food goals. According to Local UMass, UMass dining is currently on track to invest $3.2 million in sustainable foods each year, with more than half of their food coming from New England farms, cooperatives, and vendors.
"I think local food ecosystems create stronger communities, that tend to make healthier animals as a result to the transparency that comes with purchasing your food from the community in which you live," said Charley Cummings, founder and CEO of Walden Local Meat Company.
Walden Local Meat Company is a customized share program that partners with 75 farms around New England that raise produce and livestock according to Walden's standards.
In 2016, UMass Dining partnered with Walden Local Meat Company and two other local farms — Atlas Farm in South Deerfield and Queen's Green in Amherst. This partnership is a step towards their commitment to purchase 20 percent naturally-processed food by the year 2020.
Opponents of the measure counter that the requirement would drastically raise the cost of eggs.
"This is taking the affordable, high-quality protein egg away from the family of four that doesn't make a lot of money," Chad Gregory, president and chief executive of United Egg Producers told the Boston Globe.
Other experts neither support nor oppose the measure.
According to Dr. Jean Loup Rault, senior research fellow of the Veterinary and Agricultural Sciences at the University of Melbourne, the benefits of eggs and animals raised in open pastures is "an example where an industry expands faster than the very science that is meant to support it."
In his article for the University of Melbourne on the free range eggs debate, Rault acknowledges a lack of clarity surrounding the debate. Farmers could easily get around the hazy definition of free-range, there is no scientific evidence regarding the potential benefits of outdoor stocking and  people who discuss the topic often rely on their emotions rather than science-based evidence.
Tom Keane, a reporter for WBUR Boston, questions if the ballot measure would even make a difference in Massachusetts. Forceful advocacy and customer demands are already creating change in the industry, he says.
"The success or failure of Proposition 3 notwithstanding, our chickens will soon be running free anyway – a case, if you will, of poultry in motion," Keane wrote in his report.
Email Caeli at [email protected] or follow her on Twitter @caeli_chesin.
About the Contributor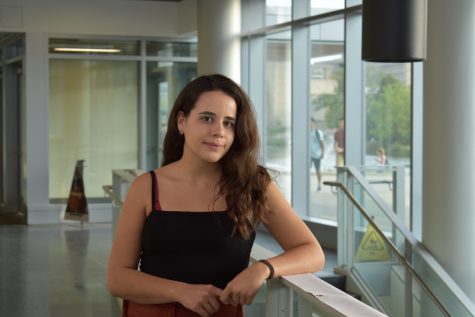 Caeli Chesin, Campus News Editor
"Anyone lived in a pretty how town" - E.E. Cummings