Springfield students feel less overwhelmed about college, thanks to GEAR UP
The presence of GEAR UP helps students think about their futures amidst the pressures to perform well in school and at home.
Rumbila Abdullahi and her family came to America from Kenya before she entered high school. When she came to America, Abdullahi remembered catching on faster to the English language than her older siblings and parents did. She became not only a student with expectations of going to college —but a translator for her family members.
"I spend a lot of my time here," Abdullahi said of Springfield Central High School. "We're advised to challenge ourselves … But expecting students to get everything done and go through the college process can be overwhelming."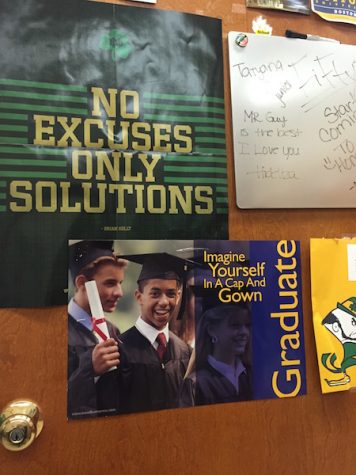 As a future first-generation college student, Abdullahi is dealing with the pressures at home and at school to be knowledgeable and successful when it comes to getting to college. As a high school senior at Springfield Central High School and a student in GEAR UP, Abdullahi hopes to be relieved of some of the pressures she feels about the college process.
Central staff says college is a more attainable dream after high school because of the presence of GEAR UP. The program helps students and their parents learn more about the college application process. Statewide, the Massachusetts Educational Opportunity Association Factbook reported 6,382 middle and high school students being served by GEAR UP. Today, that number is over 10,000.
GEAR UP, established in 1999, is short for Gaining Early Awareness and Readiness for Undergraduate Programs. The program organizes many activities, like tutoring sessions and financial aid help. Beyond the resources GEAR UP provides within the walls of Central High School, they bring students to college fairs and on college tours in addition to parent and student workshops dedicated to college planning and career awareness.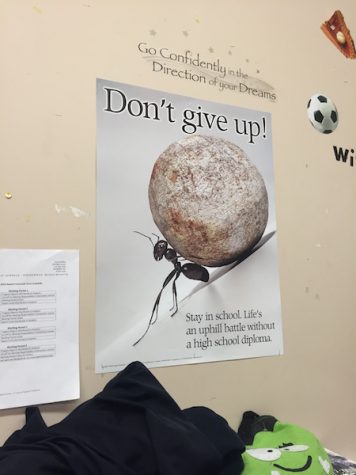 Myles Sanders, a GEAR UP educational advisor at Central, explained the idea of going to college is a foreign concept to many families in Springfield.
"The cycle of kids not going to college because their parents didn't go to college is unintentional," Sanders said. "Support at home is often lacking, which makes students lose their drive."
Sanders and Thomas Guy, Central's graduation coach, talk about a lack of knowledge being the key factor to why kids don't follow through and continue their education after high school.
"If a kid has a parent who has gone through higher education, they have more of a chance to think about going to college themselves," Guy said. "Other students have to think more on a day-by-day basis."
Guy's job is to identify the lowest-performing seniors at Central and encourage them through parent meetings and one-on-one follow-ups to boost their grades in time for graduation in the spring. The students he works with are always referred to GEAR UP.
The goals GEAR UP strives to achieve aim to troubleshoot the lack of knowledge within families. By coaching and teaching students how to apply to colleges and universities, they can be able to break that unintentional cycle Sanders mentioned.
First generation college students have a hard time sticking with their plans to go to college, says Sanders. He calls this "Summer Melt Phenomenon": many students lose their drive during the summer between high school graduation and their first year of college, ultimately leading to them not attending school in the fall.
Israel Robinson, a senior at Central, explains the pressure at home can be a big contributor to that.
"Kids have the right resources, but no motivation," Robinson said. "Things at home don't make it any easier. Sometimes students can't endure that amount of stress."
This isn't a foreign concept. Central alum Brandon Ford says GEAR UP created that motivation for him.
"[College is] an expectation but sometimes not a reality, and it was intimidating because of the paperwork, requirements and just trying to make such a major decision at a young age," Ford said. "Personally it gave me the exposure I never would've had if I wasn't in the program, and the motivation to actually go to college because it made me want to graduate and begin the next chapter."
Abdullahi agreed.
"I'm expected to go to college, but I'm the first among my siblings to think about it," Abdullahi said. "I have a lot of weight on me, but it motivates me to get to where I want to be."
"It is students like Abdullahi and Robinson," Guy said. "It's not easy to be the first one in your family to break the cycle, but it only takes one."