College students reflect on Trump upset at downtown bar
AMHERST — When Caitlin Cooney woke up on Election Day, she was happy she voted early in what she thought would be a historical election.
"If you asked me earlier today, this was my first election and I thought it was pretty historical," Cooney said. "Now I am upset … I am terrified."
Cooney, a University of Massachusetts Amherst senior studying psychology and sociology, voted for Democratic candidate Hillary Clinton in Sandwich on Friday. She was shocked as she watched the election results roll in at McMurphy's in downtown Amherst.
And she wasn't alone. Some 15 people crowded the college bar Tuesday night to drink and watch the results. Republican candidate Donald Trump handily carried the election with 270 electoral votes by the end of the night.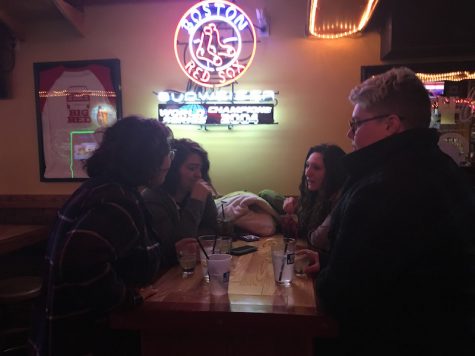 "I'm so upset that hate is winning," said Cheyenne Hakes, a UMass graduate student.
Hakes grew up in Pennsylvania, a swing state that fell to Trump late Tuesday night. She said she voted for Hillary Clinton via a New York absentee ballot.
"At the end of Harry Potter, Harry Potter dies," Hakes said. "This is how I feel."
Olivia Williams, a UMass graduate student, looked at her friends with tears in her eyes.
"Usually there's blue, but there is so much red I'm disgusted. I'm gonna go buy some shots," Williams said.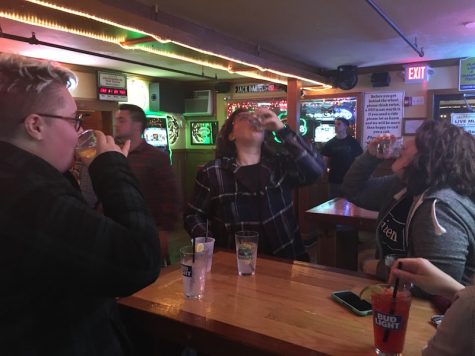 Emily Behn, a UMass graduate student had her head in her hands sitting at the center table in McMurphy's with Hakes and Williams.
"People are more attracted to fear rather than hopeful messages," Behn said.
Kit Kolbert, a UMass senior, questioned the validity of election polls. Just yesterday, the New York Times predicted Clinton had a 97 percent chance of winning the presidency.
"Polls tell you nothing," said Kolbert.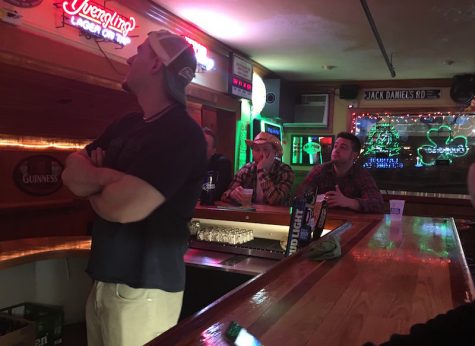 But don't call McMurphy's a liberal hotbed. There were several Trump supporters in the bar Tuesday night, including UMass senior Nate Whitcomb.
"I was listening to sports radio this morning and they are like, 'Hillary has this.' Now Trump has Florida and Ohio," Whitcomb said.
Whitcomb said he turned out for Trump on Tuesday with no expectation that the Republican candidate would lead the election.
"I voted for Trump, but I still don't know if he takes it seriously," Whitcomb said. "I support Trump's idea for healthcare reform. He wants to redo it completely and I like this idea."
Ben Webb, 21, didn't vote this election. The UMass senior is registered to vote in his hometown of Bolton, and didn't have time to make the drive. If he had voted, he said, he would have sided with Trump.
"I thought he had a chance, but not as good as he looks now," Webb said.
Webb said he couldn't bring himself to side with Clinton because of her ongoing email scandal.
"My dad is an engineer at Raytheon and he told me if he had done what she did with those emails, he'd be fired," Webb said. "She's a corrupt politician. I know a lot of them are."
Email Julie at [email protected] or follow her on Twitter @Julie_Sham.
Email Stephanie at [email protected] or follow her on Twitter @StephMurr_Jour.