Greek community rallies around ill fourth-grader
AMHERST — Students at the University of Massachusetts Amherst and members of the Amherst community rallied around a Vietnamese immigrant family whose lively 10-year-old son is in need of a kidney transplant.
Bill Chu is a fourth-grader at Wildwood Elementary School in Amherst. In April, Bill was diagnosed with IgA nephropathy, a kidney disease that turns the kidney's antibodies against themselves and inhibits normal function.
"It's a disaster, but then we get support like this, and I get comfort," Bill's father, Tu Chu, said. "Now I don't have to worry about anything else, just taking care of Bill."
His illness has been rarely detectable even to friends and neighbors, but now Bill has become tired and worn down since recently starting dialysis, according to his mother, Han Chu. The family now goes back and forth to Boston Children's Hospital three times a week.
"In the summer when we found out Bill was sick, we all just sat down and said, 'what are we going to do?'" said Karen Harrington, a neighbor of the Chu's and UMass employee.
Harrington has been a key player in helping the Chu's get what they need to take care of themselves and their son, as well as acting as a liaison in organizing fundraising events with other groups.
The UMass Greek community came together Saturday for a "Grill for Bill" event at the Kappa Sigma fraternity house on 779 North Pleasant St., a stone's throw from the Chu's home by Fairfield Street. Many members of Greek life came out to support the cause, as well as Amherst Fire Department and friends from the neighborhood.

Cameron Callahan, event organizer and Kappa Sigma social media chair, said the event was meant to bring together the UMass Greek and Amherst community.
"We wanted to get all of Greek life involved in this," Callahan said. "We are really hoping this will trigger more events to help [the Chu family] raise money."
"We're trying to bridge that gap," said Rob McClintock, president of Kappa Sigma.
Jeff Brown, Kappa Sigma house manager, estimated over 300 attendees throughout the day. Callahan estimated over $2,000 was raised for Bill. This puts fundraising efforts at around $17,000, roughly one-third of their ultimate $50,000 needed for Bill's transplant.
Kappa Sigma brothers served hot dogs and burgers throughout the afternoon and ordered Insomnia Cookies. Fraternity brothers were good sports about getting pied in the face for charity—$1 and you could pie the brother of your choice. There were also raffles, yard games and music.
Bill, Tu and Han Chu stopped by the event Saturday. The Chu's met Kappa Sigma brothers at their pancake breakfast earlier this semester. Since Bill was in the hospital on Halloween, the fraternity brothers walked the short distance from their house to the Chu's neighborhood to bring candy to Bill.
Stephanie Choi and Jarrett Chan of Kappa Phi Lamda and Lamda Phi Epsilon, two of the Asian cultural Greek organizations at UMass, were the first to join forces with the Chu's in fundraising — just in time for Bill's 10th birthday on Oct. 26.
The groups raised over $2,000 for the transplant Bill needs by selling cupcakes in the UMass Campus Center and through online donation sites in just four days.
All of the proceeds from events go towards a fund in honor of Bill with the Children's Organ Transplant Association (COTA).
"We got a lot of personal donations, and now we want to fundraise through events because Boston Children's Hospital and COTA estimate we have to raise about $50,000," Harrington said.
She hoped that the Kappa's and Lamda's event would spark a chain reaction of other groups coming in to help raise money for the Chu's.
Family History
Bill's parents, Tu and Han Chu, came to America in the '90s. They arrived with nothing but the clothes on their backs and had to learn the language and culture right away.
"The family as been through so much after the Vietnam War, they really are such a success story," said Harrington. "They are such valuable members of this community."
Tu was tortured and starved at a Vietcong labor camp for six years after U.S. troops withdrew from the country.
After he was released, he married Han. Shortly after their first child Quynh was born, Han was tragically hit by a truck and lost her leg. She now walks with a prosthetic.
Now, the family has lived in subsidized housing for 25 years, integrated into a small Amherst neighborhood on Fairfield Street, right off the UMass campus. Their neighbors and the UMass community has welcomed and continues to support them with open arms.
Bill's father, Tu, works in Auxiliary Services at UMass. His mother, Han, who was denied an education under communist Vietnamese rule, has volunteered over 5,000 hours of her time to places like the Survival Center and Bill's school.
"They've shown they have the resilience to get through this," Harrington added.
To donate to the Chu family through COTA, go to their website.
Email Morgan at [email protected] and  follow her on Twitter @HughesMorgan_.
About the Contributor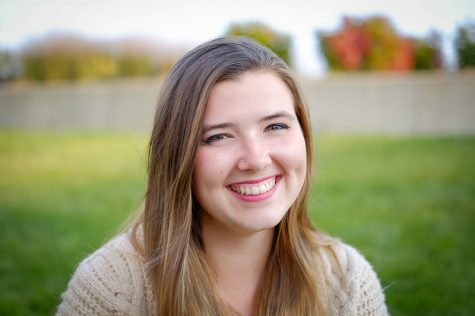 Morgan Hughes, Campus News Editor