Top Five: Affordable Valentine's Day dates
More stories from Shayla Costa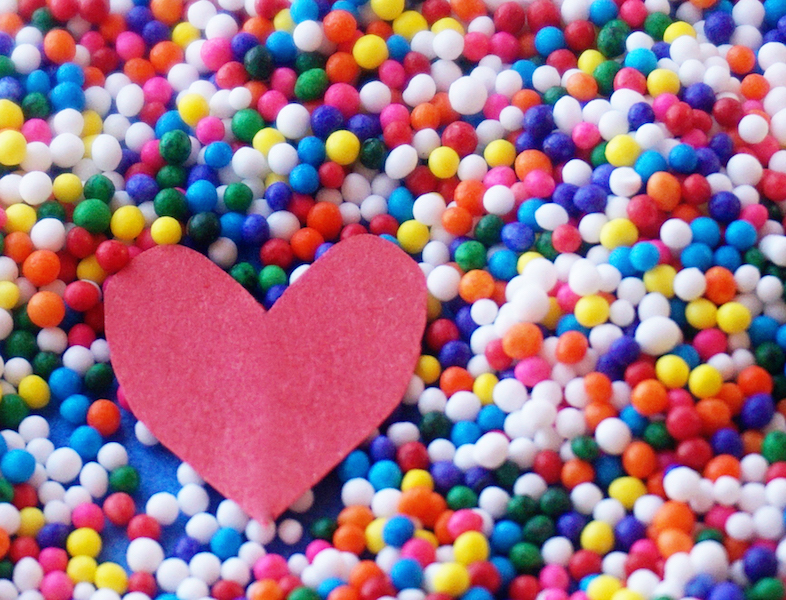 Living on a college budget doesn't mean you have to skip out on doing something fun this Valentine's Day. It also doesn't mean you have to blow your last paycheck to please your significant other. The Amherst area offers many inexpensive eats and entertainment options 2you can take advantage of without breaking the bank.
Here are my top five affordable Valentine's Day date ideas.
1. Restaurants
There are plenty of restaurants in the area that will satisfy your date and your wallet. For a more formal affair, Johnny's Tavern, Judie's, Pasta E Basta, Fitzwilly's and Ginger Garden offer a variety of tastes and atmospheres without putting too much of a dent in your wallet. Whether you are in the mood for a burger, pasta or Asian food, they've got you covered. Simpler eateries such as Antonio's Pizza, Bueno y Sano, Local Burger and Bruegger's Bagels also offer great food at a lower cost. Grab a slice of hot and crispy chicken bacon and ranch pizza at Antonio's or a huge portion of a melty chicken and cheese quesadilla with pico de gallo, rice and beans on the side at Bueno. At a lower cost, these places offer good portions that will satisfy you and your date. And I can't forget the good old campus dining halls — you can never go wrong with a trip to the Berkshire Dining Commons. What more could you want than unlimited food and good company all for just two meal swipes?
2. Movies
Going to the movies is a classic Valentine's Day date that will never go out of style. Lucky for us, the movie theater at Hampshire Mall is only a short drive down Route 9 and even better – there's a Target next door to sneak in snacks. Or, if you're feeling spontaneous, take a trip to Tower Theater at The Village Commons in South Hadley. This theater only shows two movies, which means they only need two theaters. Thus, this intimate setting is the perfect location for a date. After the movie, you and your date can poke around Village Commons and browse the shops and restaurants. Since Valentine's Day happens to be on a Tuesday, you know what that means — "$5 Tuesday!" Finally, you and your date will get to see Fifty Shades Darker or the Lego Batman Movie for only $10.
3. Museums
The Amherst area offers a variety of cheap and unique museum options to entertain you and your date. The Mead Art Museum at Amherst College offers free admission and a curated selection of art. You can also let your inner kid run wild and take a trip down memory lane at the Eric Carle Museum for only $6 a person. If you prefer to stay at UMass, head over to the FAC to view the University University Museum of Contemporary Art. Smith College also has a Museum of Art that may be worth checking out. The Magic Wings Butterfly Conservatory in South Deerfield is also fun alternative. Instead of looking at art, you and your date can watch different butterflies for $10 each. Smith College's Botanic Garden is another place to visit to pass the time. Enjoy viewing the different flowers and plants as you take a romantic walk together.
4. Explore Northampton
Stroll down Main Street and entertain yourselves with the strip of unique stores and restaurants. Grab a coffee, share a pastry from La Fiorentina, or even some chocolate from Ben and Bill's Chocolate Emporium. Check out the novelty items at Faces or look through the CD's and records at Turn it Up! Afterwards, head into Thornes Marketplace and explore the variety of shops. I recommend ending the date with some some ice cream at Herrell's.
5. Cozy night in
For a laid-back date, staying in is always a good idea. Order some treats from Insomnia Cookies or Glazed Donut Shop then head back to your dorm and cuddle up with a romantic Netflix movie marathon. For reference, here is a list of everything coming and leaving Netflix this February.
Remember, it's not all about the money when it comes to Valentine's Day. You do not need to go out of your way and spend a crazy amount of cash. In the end, spending time with someone is the best gift. Have a happy and memorable Valentine's Day.
Email Shayla at [email protected]