Casino gambling not bad for state lottery, study says
Hang on for a minute...we're trying to find some more stories you might like.
AMHERST — The state's gamble with casinos has not negatively affected lottery revenue, the second-biggest source of local aid in Massachusetts, according to a study from the University of Massachusetts Amherst.
A study led by Rachel Volberg of the School of Health and Human Services and University of Nevada Reno's economics Professor Mark Nichols, titled "Social and Economic Impacts of Gaming in Massachusetts," was presented to members of the Massachusetts Gaming Commission last month.
Their research found that lottery revenue did not decrease after the Plainridge Park Casino opened in June 2015. The casino, located in Plainville, was the first facility of its kind in the state. Lottery revenue rose 4.37 percent, according to the study.
While the immediate Attleboro area (Attleboro, North Attleborough, Foxborough, Mansfield, Wrentham and Plainville) saw a lesser increase, the lottery revenue did not decrease.
"We were quite happy that our strategy to get information from a large number of areas worked out," Holberg said in an interview.
The study also conducted a survey that looked at negative impacts of casino gambling on Mass. residents and found results similar to what they expected. The results included financial problems, which affected 3.8 percent of all Massachusetts gamblers, and mental health problems such as financial-related stress, which affected 3.2 percent of gamblers in the state.
"We were not particularly surprised with the result in terms of impact that these folks were indicating they experienced," Volberg said, adding that the survey was just a "baseline measurement" before there are any full-fledged casinos in the state. Plainridge Park is a slots parlor.
Plainridge Park is satisfied with the study's findings and with how business has been.
"We're very pleased that this study has validated the expectation that the introduction of casino gaming in the Commonwealth would not negatively impact the Massachusetts Lottery," Plainridge Park General Manager Lance George said in a statement.
"We are also very proud that Plainridge Park Casino is now one of the largest employers in the greater Attleboro region and an important source of new revenue to Massachusetts," the statement read.
There are two casinos slated to open in the state in the next few years, the MGM Springfield in Springfield in 2018 and the Wynn Boston Harbor in Everett in 2019. A third casino, the First Light Resort and Casino, could also open in Taunton pending a legal case between the Mashpee Wampanoag tribe and a group of East Taunton residents.
As for how Plainridge's impact on the Attleboro area could be compared to MGM Springfield's impact on the Greater Springfield area, Volberg said each case was unique.
"The findings that we obtained in Plainville are unique to Plainville and the size of the gaming operation that's located there," Volberg said. "We are anticipating that there might be some different results given the much greater size of both the Springfield casino and the Everett casino."
A spokesperson from MGM Springfield was not immediately available for comment.
Volberg and those involved with the study will continue to examine the effects of casino gambling in the state for the next few years, with an updated report slated for 2020 to see if there are significant changes in lottery revenue or other impacts related to casino gambling.
"The more important finding is going to be in a couple of years when we do this survey again to see if this impact [has] changed," Volberg said.
Email Cameron at [email protected]
About the Writer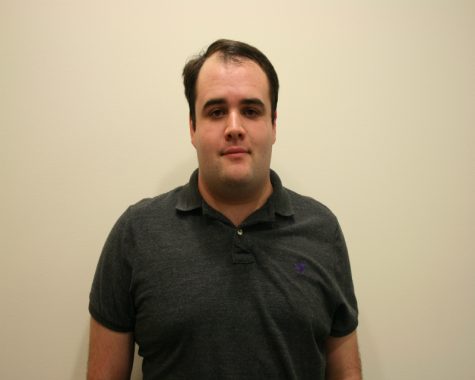 Cameron Merritt, Contributor