Campus enforcement of pot ban is hazy, students say
The same day marijuana became legal in Massachusetts, the university sent an email to remind students pot is still illegal on campus.
More stories from Jack Danberg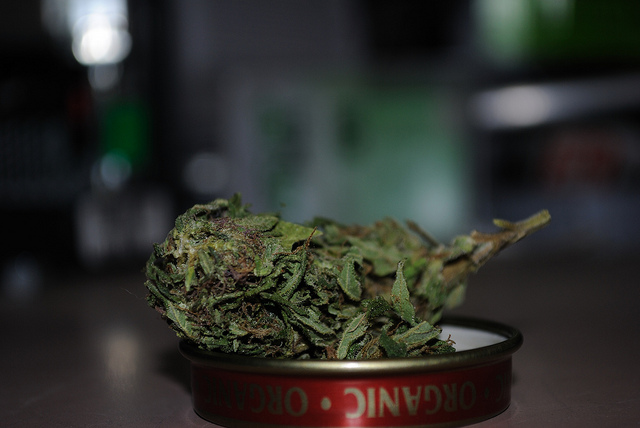 AMHERST — Two months ago, the University of Massachusetts Amherst renewed its prohibition of marijuana on campus, but students interviewed this month say enforcement of the ban is hazy at best.
In the November election, Massachusetts voters legalized recreational use of marijuana for those over 21. The law took effect Dec. 15. That same day, the university sent an email to students stating that pot is still prohibited on campus. The message was released by Enku Gelaye, vice chancellor for student affairs and campus life.
"The university is subject to federal laws … that require recipients of federal funds to prohibit the use, possession and cultivation of marijuana at educational institutions, regardless of state law," the statement read.
Colleges and universities across the state sent out similar messages to their students.
The conflict between state and federal law could not be clearer, but it leaves many students and institutions in a precarious situation. Boston Globe reporter Joshua Miller previewed the issue in a story Oct. 24.
"The challenge, say college administrators in Colorado, where voters legalized the drug in 2012, is making sure students know that the state law legalizing the drug doesn't apply to them on university grounds," Miller wrote. 
Students interviewed at UMass Amherst offered a range of views about the campus ban. Most said they do not see the marijuana ban being enforced in an aggressive way. It is not much of a problem in the dorms, they added.
"I seriously don't think it has really changed anything. I think that on a broader scale, I think that people are a little bit less shy about smoking in public," said Luke James, 19, a sophomore electrical engineering major.
Adding to that sentiment, Jess Chien, an economics and art major, said she does not expect students to follow the ban.
"I believe that students will do whatever they want," said Chien, who is 21. 
Sierra Sumner, a sophomore English and legal studies major, thinks similarly.
"I don't really feel like it's stopping anyone. I don't think if it was allowed on campus people would go out in the street and start smoking. But I think the administration is scared of what would happen," Summer said.
When asked whether the continued prohibition of marijuana would reduce consumption of the plant by students, Mitchel Maslanka, 19, a sophomore natural resource and conservation major, said no.
"I think it's pretty prevalent now. I don't see it going down, they never really enforced it before so I can't see them starting to put more money towards it now," Maslanka said. 
Many students say they can see why the university continues its prohibition of marijuana, but wish the reality was different. Mark Mshooshian, 20, a sophomore marketing major, said he understands why the university has continued its policy. Mshooshian noted the supremacy of federal law and federal funding at institutions of higher education. He has hopes for the future, he said. He believes that marijuana should be legalized federally and that the university should treat it that way, too.
"The alcohol policy is strict, but then there's still this thing where everyone on campus knows that students drink," said Yanni Cabrera, 19, a sophomore English major.
When asked whether the policy should be changed, Cabrera said it should continue to follow federal law, but it should be more lax like it is with alcohol. Cabrera says change should be focused more on the way punishment is enforced.
"If they're going to be strict, they should be strict on both alcohol and marijuana, and not be hypocritical. As soon as students smoke weed, it's a big issue," Cabrera said.
Abby Balint, 21, a senior communications and sociology major, understands the logic but feels that students who live on campus are treated unfairly by the campus prohibition.
"I think that it makes sense because we receive federal funding, but I think it is unfortunate that we don't get to participate in the benefits of the new legislation while off-campus students do," Balint said.
Do you know your rights when it comes to marijuana in Massachusetts? Take our quiz.
Sabrina Victor contributed reporting.
Email Jack at [email protected] or follow him on Twitter @Jack_Danberg.