'Women in International Journalism' event addresses challenges, opportunities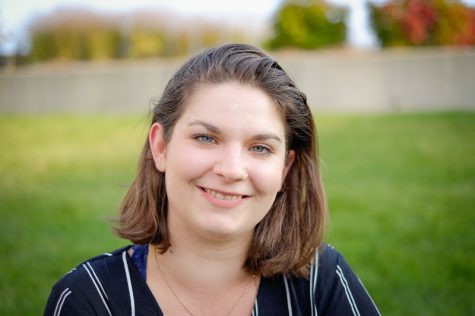 More stories from Amy Russes
AMHERST — The University of Massachusetts Amherst Journalism Department hosted a panel Monday titled, "Women in International Journalism: Discussing Challenges and Opportunities With Sulome Anderson and Kiran Nazish."
Anderson, based in New York and Beirut, is the author of "The Hostage's Daughter." The book chronicles her father, journalist Terry Anderson, and his seven-year captivity in Lebanon. Anderson contributes to The Atlantic, Newsweek, New York Magazine, Foreign Policy, VICE and Vox.
Similar to her father, Anderson does most of her freelance work abroad. She covers war zones like Iraq and writes about refugee stories in places like Lebanon.
Anderson set aside time to talk about the challenges refugees face in foreign countries. Anderson recalled the experience she had in dealing with one refugee family in particular. Anderson interviewed a refugee family living in a tannery, a place where animal hyde is is tanned. The family was surrounded by animal carcasses, mold and waste.
Instances like that, Anderson noted, are what makes it hard to be an objective journalist. 
"It's ok to get involved. Sometimes, a small gesture can make a concrete difference," Anderson said.
Addressing the audience, Anderson made a point to emphasize that journalism, especially journalism in war zones, can take a toll on the mind. Sometimes intervening in a situation and being a participant instead of an observer makes it easier to live with the difficult situations journalists witness, Anderson said.
"There is a lot of darkness and little bouts of humanity make everything worth it," Anderson said.
Kiran Nazish spoke about her experience working in hostile countries as a woman journalist.
Nazish noted that working in hostile countries, particularly those in the Middle East, have raised issues for her — especially as a woman.
"It can be a hostile environment — and gender is definitely an issue," Nazish said.
There can be hostility being a woman reporter in foreign countries, but Nazish emphasized that although cultures and norms are different for other countries, it does not necessarily mean they are bad.
Nazish said that non-western countries tend to be associated with the mistreatment of women, which is not necessarily the case.
"There's a great deal of misunderstanding about Afghanistan and the treatment of women," Nazish said.
SLIDESHOW: Audience reacts on Twitter 
After delivering their personal anecdotes about their experiences, Anderson and Nazish took questions. The first question asked, aimed at both panelists was in regards to personal challenges — specifically being a woman in a conflict zone.
"Sexual assault is a risk," Anderson said.
Nazish shared the same sentiment.
"Sexual harassment is real," she added.
Although there are risks to being a woman in dangerous areas, Anderson and Nazish emphasized that there are many positives to being a woman in conflict areas.
"Men are not threatened by you," Anderson said. This is a positive thing, especially when talking to militias — men are more willing to open up to you because they will not find you harmful.
Being a female journalist in foreign countries, especially those with different customs pose an advantage, they said. In some cultures, it is not okay for a random man to talk to a woman who he is not related to. As a journalist, that might pose a challenge. But there are advantages.
"Women also tend to open up more when they are talking to another woman," Anderson said.
Nazish and Anderson also took the time to share their views about the journalism industry.
Anderson believes that the journalism field is still full of "institutional sexism" and is still a very "male-dominated system."
Nazish believes that some of the problems in the industry stem from people being unable to comprehend putting women journalists on different beats — such as in conflict zones.
Both women have had experience working in hostile environments, so one student made it a point to ask how each woman felt about the press and media in relation to the current political climate in the United States, especially in relation to the hostility from President Donald Trump's administration.
"When journalists build a strong community, they are stronger than any government," said Nazish.
"Take advice from journalists who do their jobs despite being at risk everyday," Anderson added.
Despite all the hostility and the frenzy, Anderson wanted the audience to know that the current climate should not sway people from pursuing journalism.
"Look at this as an opportunity to investigate and criticize the government," Anderson said.
Email Amy at [email protected] or follow her on Twitter @AmyFRusses.
About the Contributor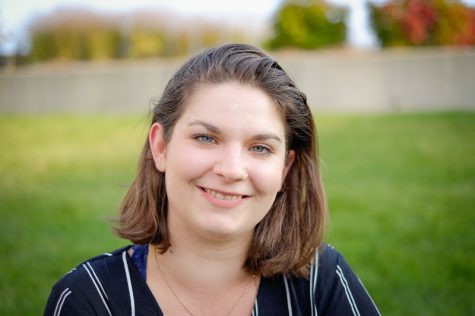 Amy Russes, Politics/Voices/Op-Ed Editor
"The greater our knowledge increases the more our ignorance unfolds."