The partisan battle for the U.S. Supreme Court is just getting started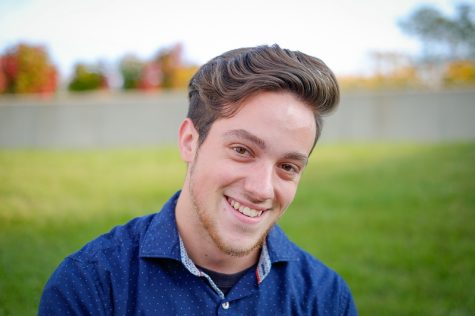 More stories from John Coakley
Since the passing of Justice Antonin Scalia in February, the United States Supreme Court has had a gaping vacancy. Despite attempts by Congressional Democrats to approve former President Barack Obama's nominee Merrick Garland last year, the highest court in the United States remains a member short.
It is now up to the Trump administration to fill that seat. The arduous confirmation process began Jan. 31 when President Donald Trump announced his nomination of Federal Appellate Judge Neil Gorsuch.
He currently serves on the U.S. Court of Appeals for the Tenth Circuit. At age 49, Gorsuch would replace Justice Elena Kagan, 56, as the youngest Supreme Court justice if confirmed.
University of Massachusetts Amherst legal studies Professor and Director Paul Collins weighed in on the potential ninth member of the Supreme Court.
"He's a very classic nominee in terms of what Republican presidents are looking for," Collins said. "He's very, very conservative."
Although Trump's presidency has been characteristically unorthodox, nominating Gorsuch is invariably a party-line move.
"Picking a Supreme Court justice really isn't the time that you want to be unconventional," Collins said.
While Gorsuch has a staunchly conservative track record, he may actually pull the court slightly to the left.
"I think he'll be more liberal than Scalia on a small number of issues, things like LGBT rights," Collins said.
Still, those hoping for a centrist justice should temper their expectations.
"I do not doubt he'll be a reliable conservative judge," Collins said.
Democrats are drawing a line in the sand after the Senate Judiciary Committee delayed the confirmation vote for one week on Monday, per NBC.
"I think the Democrats have a lot of pressure on them from liberal groups right now," Collins said.
Still, the chance that Gorsuch is not confirmed is minimal at best. Even if Republicans can't persuade enough Democrats to confirm him, Senate Republicans are ready to enact the "nuclear option." This would allow them to use a simple majority to override the precedent of filibustering Supreme Court nominations.
According to Collins, such a move "would break decades of tradition, but these things happen from time to time."
Gorsuch's relative youth and hard-line conservative beliefs make the outcome of his confirmation hearing monumentally important, but the partisan battle for the Supreme Court is just getting started.
Gorsuch is deeply conservative, but he would be replacing a judge that was arguably more conservative. As a result, his appointment wouldn't alter the court's ideological status quo. But if a more liberal justice were to die or retire, things could get ugly.
"If a Democratic justice dies or retires in the next four years, you're going to have the fight of fights in the Senate," Collins said.
With two justices over 80 years old on the bench, Gorsuch may not be President Trump's only Supreme Court nomination. While it remains to be seen if, and when, he will fill Scalia's vacant seat, he could be merely the first domino to fall in a significant reshaping of the court in the coming years.
Email John at [email protected] or follow him on Twitter @JohnDCoakley.