What's your favorite Flayvor?
HADLEY — Nestled between the scenic fields and mountains of Western Massachusetts, Flayvors of Cook Farm is a local, family-run dairy farm and ice cream stand. The farm has been in operation for over 100 years and does not plan on stopping anytime soon.

The roadside farm stretches across both sides of South Maple Street and has been in the Cook family since 1909, spanning four generations and surviving the Great Depression and changes in farming.
Now, the farm provides a scenic backdrop to the ice cream shop, which opened in 1998. Customers can get up close with chickens and cows as they enjoy an ice cream.

"I think we're different, we're the local dairy farm," says Debby Cook, manager and wife of Hank Cook.
"There's not another ice cream shop (in the area) that makes ice cream right there with the cows. It's very peaceful. You come two miles from Route 9 and you're a world away. I think that's kind of unique too; the hustle and bustle kind of disappears," she said.

Debby and Hank Cook are part of the fourth generation to take over Cook Farm. Joseph G. Cook, who first bought the farm in 1909, passed away in 1947. His son, Gordon Cook Sr., took over the farm and raised his family there.
In 1984, Gordon Cook's son, Gordon Jr. Cook (otherwise known as "Gordy"), moved his family to the farm and helped establish it as a premier breeder for cows. Cook Farm won Premier Breeder for 18 consecutive years at the Massachusetts Holstein Shows at The Eastern States Exposition in West Springfield.

The fourth generation of Cooks — Gordy Cook's oldest son Hank Cook and his family — came to work full-time on the farm in 1993.
It wasn't until 1998 that Cook Farm officially became known as Flayvors of Cook Farm, when Gordy Cook's wife, Beth, decided that it was time to open an ice cream and dairy shop. The name and logo for the business come from a cow that left an impact on the family.

"(The name) comes from Fayvor (the cow)," said Debby Cook. "She was pretty amazing. She was very sweet. She had 14 daughters which is incredible, absolutely incredible, and 80 percent of our herd traces back to her."
Fayvor lived to about 17 years old and became a favorite of both the family and customers alike.
"The last year or two, she kind of just hung out on the farm. She just got a little tired and she was kind of like a grandma to everybody," said Debby Cook.

The flavors at Flayvors range from butter pecan to salted caramel to orange pineapple. Along with ice cream, Flayvors also sells other homemade products such as raw milk and beef.

"People do seek us out for the raw milk," said Debby Cook. "It's kind of gained popularity in that people are looking for less-altered food sources."

The raw milk is tested every day, as well as once a week by the state to make sure that it is clean and safe for consumption. Although Flayvors does not sell any products made with raw milk for purchase, they do provide recipes for cheese and yogurt to interested customers.

The beef sold at Flayvors is raised on the farm and later prepared and packaged at a local USDA facility in Athol.

"For people who care about their meat source, it's very important that the animal doesn't travel a far distance," said Debby Cook. "We want it local, we want to support somebody local, and we have a great relationship together."

As far as location goes, the Cooks are pleased to be located within the Five College Consortium area.

"Probably two of my most favorite parts (of my job) is, one, that there's a lot of young energy in this area because of the colleges," said Debby Cook. "That energy is a lot of enthusiasm and vitality, which is really nice to have around."
"The other part is that I do really enjoy being here as a resource for people to learn about farming and farm life, and kind of a little more of the realities of it," she said.

Flayvors of Cook Farm is located at 129 South Maple Street, Hadley. Current hours are 11 a.m. to 8 p.m. Sunday-Thursday, and 11 a.m. to 9 p.m. on Friday and Saturday.
Email Cameron Merritt at [email protected] or follow him on Twitter @CamMerritt_News.
Email Amanda Albelin at [email protected]
About the Contributor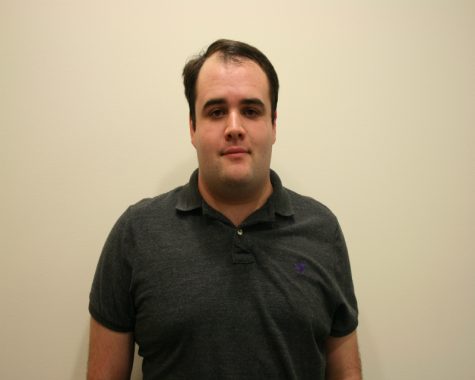 Cameron Merritt, Contributor