Student-run People's Market now accepts dining dollars
The beloved co-op is off to a busy start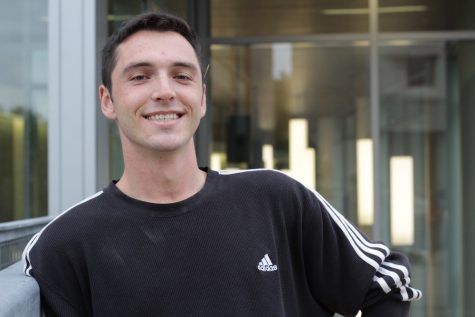 More stories from Liam O'Connor
AMHERST — Last Monday was opening day for student-run cooperative People's Market, situated in the south side of the Student Union. It was business as usual except for one major change — students are now able to use their UMass dining dollars to pay for their bagels and coffee.  
"Business has really been coming in, and I think dining dollars have really been a part of that," said Rebecca Rulnick, a co-manager at People's Market.
The incorporation of dining dollars— a university-backed, UCard-hosted currency that comes with most meal plans—  is the result of extensive conversations with the University's Auxiliary Services, which oversees dining operations on campus. The co-managers at People's Market say they've noticed the difference.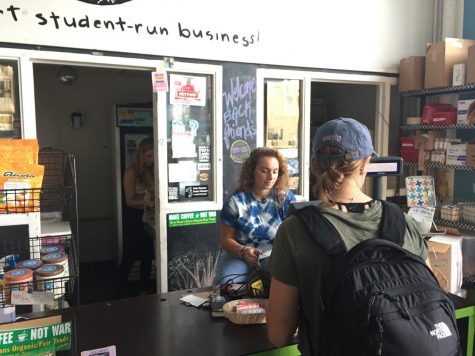 The first week was a busy one for the co-op, which has processed more than half of its total revenue since opening day through university-issued UCards alone. Students can use UCards to pay for food with dining dollars or the "UCard Debit" program which allows students to load money onto the UCard.
"I would say most of that is dining dollars," said Vanessa Indeglia, a co-manager and member of the co-op's cashout committee. "A lot of people have told me that since we have dining dollars they'll be coming back a lot more."
Indeglia noted that co-managers are not immediately able to distinguish between dining dollar payments and debit payments— these two payments are simply logged as UCard transactions.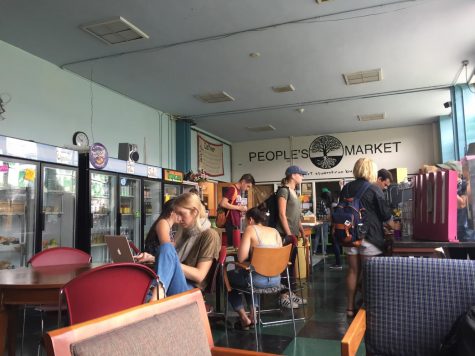 "The consensus is that we've been a lot busier," said Rulnick. "Usually Tuesdays and Thursdays are our busiest days, and Friday is sort of quiet. But today [Friday] has been crazy. Most of our bagels are gone, and it's not even noon."
Hannah Liquori, a senior at UMass, said she was psyched to hear about the change.
"I'm going to go to People's Market more than I used to," said Liquori. "Best coffee on campus."
Email Liam at [email protected] or follow him on Twitter @LiamOConnnor.