Princess Nokia channels NY upbringing in '1992 Deluxe'
More stories from Jaylene Lopez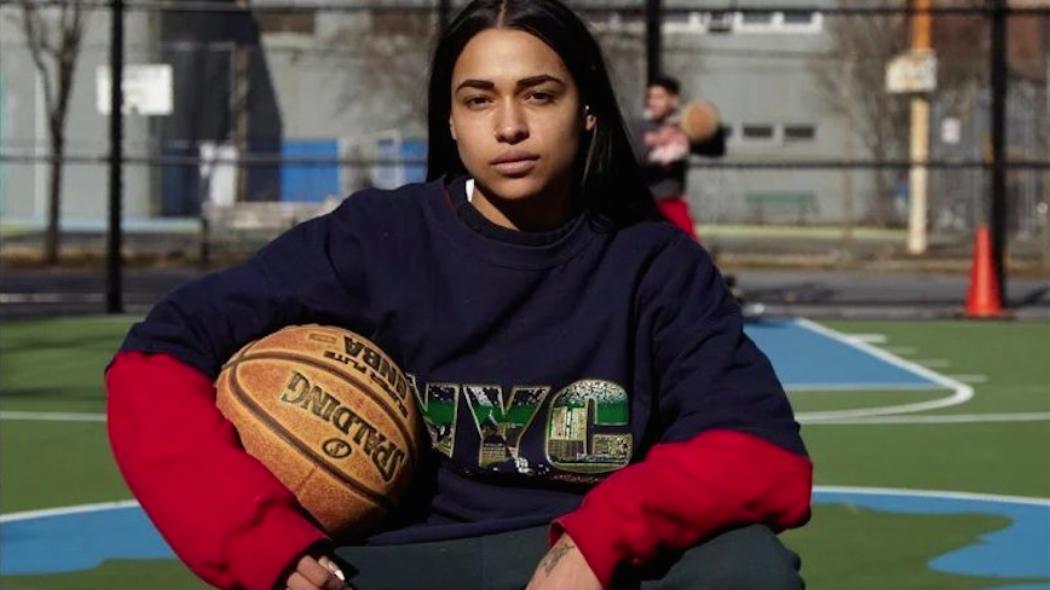 AMHERST — The album, "1992 Deluxe," released on September 8, explores the life of New York rapper, Destiny Frasqueri, also known as Princess Nokia. Her struggles growing up in Manhattan as an Afro-Puerto Rican foster child are shown in her lyricism and '90s and trap-inspired production.
She kicks off the album with "Bart Simpson," about her upbringing. She describes her life as an outcast her childhood neighborhood, where she constantly lied, cheated and skipped school.
"Looking to my future is like looking at the sky, inner city orphan with my hand in apple pie," she says.
In "Goth Kid," she raps about her adolescence and being bullied by other kids.
"I'd rather be at home, than party where there's hate, people making fun of me smiling in my face," she says. She describes growing up around prostitutes, struggling with drug addiction and alcohol use, and being misunderstood by her peers for her interest in goth culture.
"I'm that Black Native American, I vanquish all evil," Frasqueri belts out in "Brujas," one the most boisterous and culturally aware tracks on "1992 Deluxe." She makes references to the African diaspora of Puerto Rico and the Afro-Caribbean religion of Yoruba, while instilling her spirituality with quotes like "casting spells with my cousins" and "don't you f*** with my energy."
Frasqueri also raps about judgement she has received in her life. In "Mine," she repeatedly yells, "It's mine, I bought it" in reference to her hair and the criticism that women of color, especially black women, receive for wearing extensions, weaves and wigs and for having natural hair.
In "Tomboy," Frasqueri is exuberant with confidence in her body image, with lyrics like "My body little my soul is heavy" and "little t******, I'm so damn pretty." And in "G.O.A.T.," she similarly lets listeners know that she is "that weird girl that's running s***."
Frasqueri's New York upbringing is one of the most important themes of the mixtape. In "Green Line," "ABCs of New York," "Brick City" and "Saggy Denim" she describes the diversity of the city and the impact it has on her personality. She raps about the cultural depth of growing up Puerto Rican in an environment that influenced her style and her attitude.
Frasqueri's brand of hip-hop is important — not just for the catchy hooks and energy in her music — but also for her unapologetic attitude about her identity as an Afro-Puerto Rican.
"I got a problem, b, with white supremacy" she raps during "ABCs of New York." She paints a picture of life as a Latina in New York City, bringing the story of bodegas, single mothers and the inner city to hip hop music. 
Her authentic sound, the honoring of her heritage, and the story of her upbringing bring a new take on growing up in New York.
Email Jaylene at [email protected] or follow her on Twitter @JayleneLopez_.