Hip-hop artists NliteN, Warren the Alchemist perform at 'ZooMass Takeover' show
The rappers say they want to develop the student hip-hop scene
Editor's note: This story has been updated to reflect that an upcoming show at the Powerhouse featuring artists NliteN and Warren the Alchemist, among others, has been cancelled. 
AMHERST — The Amherst College Hip-Hop Club hosted performances by several University of Massachusetts Amherst artists at the Powerhouse last week. On the bill for "The ZooMass Takeover" were artists NliteN, eRATT, Warren the Alchemist, Dezmond and DK, with DJ Valerian Roots spinning beats all night.
NliteN, also known as Jordan Tolbert, organized the show with the help of the hip-hop club to showcase some of the musical talent floating around the UMass community. The Powerhouse is an event space at Amherst College. Tolbert said that he and other artists are actively trying to develop the student hip-hop scene. 
"Everyone agreed that we're bringing an authentic culture and energy that should be shared with more people," Tolbert said.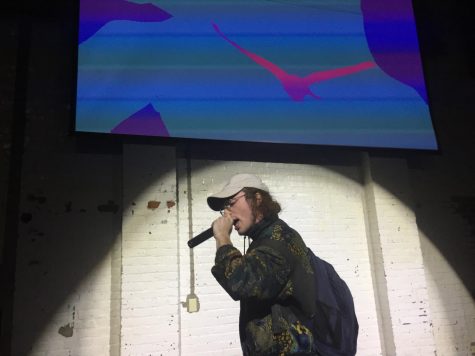 Playing the Powerhouse was a first for most of the artists, he added.
"I know eRATT has done a set there before," he said. "Pretty sure it was the first go-around for Warren, Dez, and DK."
Michael Garfinkle, a junior at UMass, makes music under the name mikefellow and will perform at the show Oct. 26. He attended the show last Thursday and said it was refreshing to hear a diversity of sounds from the artists performing.
"I thought that it was dope to see a group of artists all coming out and supporting each other," Garfinkle said. "Even if each artist had their own style and their own lane, they were all supporting each other like it was all the same, which is good to see."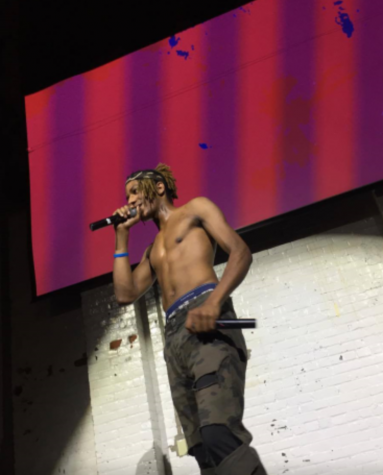 Tolbert said he and other artists hope to do similar shows throughout the semester.
The Amherst Hip Hop Club regularly books local, up-and-coming artists for intimate sets and more widely known acts. Past shows have featured Smino, Michael Christmas, Saba and Remy Banks. 
Email Liam at [email protected] or follow him on Twitter @LiamOConnnor.