Greeno Sub Shop's Halloween series showcases student talent
This "Spooktacular" three-day event is meant to get everyone in the Halloween spirit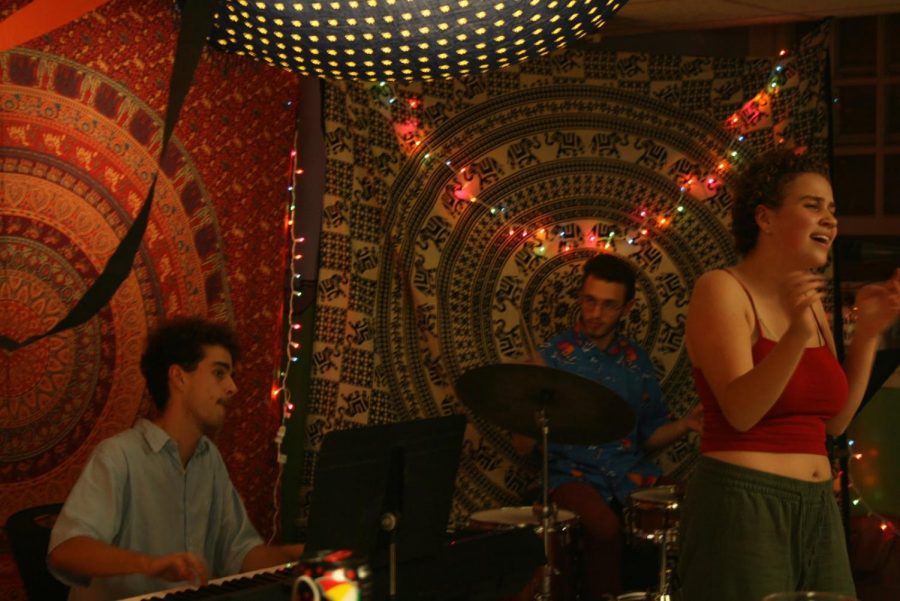 Sifa Kasongo, Writer
October 29, 2017
AMHERST — With Halloween just around the corner, the University of Massachusetts Amherst's Greeno Sub Shop is hosting "Spooktacular," a three-day event on Oct. 25, 26 and 29 in Greenough Hall, to get everyone in the spirit. 
The series started on Wednesday, when Greeno Sub Shop collaborated with the UMass Poetry Club to host an open mic night. People shared spooky stories and words with other students.
Day two on Thursday was a "Spooky Jam Night," featuring student performances by Jake Buddy and a trio whose name is, Erin Vadala and her brother Charles Vadala and their band.
Jake Buddy kicked off the jam night, performing a solo with his electric guitar. As people walked in to get some food, many stayed to hear him sing. People were dancing in their seats, cheering him on and singing along until his performance ended at 8:30 p.m.
"Everyone loves him, so it was easy to ask him to come back and play," said UMass senior Megan Saraceno, a co-manager at Greeno Sub Shop.
Saraceno organized "Spooktacular" with the help other co-managers, because she sees a lot of talent in the area. She said that this event was a great way to showcase that talent and bring the community together for Halloween.
"It's a good way to pair eating and music, and it's not really invasive," Saraceno said.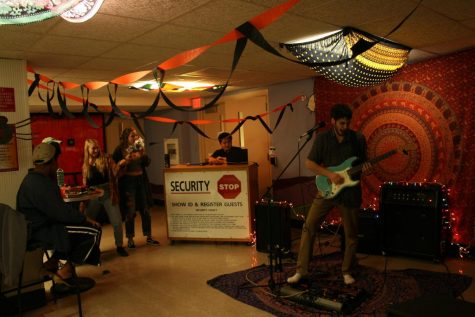 Up next, were Erin Vadala and her brother Charles Vadala and their band. They performed mostly original songs, with Erin singing, Charles on the piano and Ryan Sander on the drums. As they were setting up, more and more people gathered to watch them perform.
Erin Vadala, 16, came all the way from Boston to perform with her brother, Charles Vadala, who is a junior at UMass.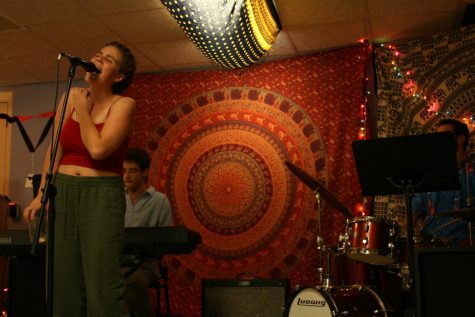 "There is always a really good energy when playing with [Erin Vadala] and Ryan, and the crowd provided a good energy as well," said Charles Vadala. "When the crowd is attentive and enjoying themselves, I feel like we play better."
Charles Vadala has been playing piano since the age of nine and regularly performs with jazz combos, as well as the Worcester Dining Commons jazz group every week.
For upcoming performances from the Vadala siblings, check out their Facebook page.
Day three of the "Spooktacular" series will be a costume contest. Check out the video below for an eerie summary of the week's events.
Email Sifa at [email protected], or follow her on Twitter @sifa_kas.