Research says working 30+ hours in college doesn't pay off — some UMass students disagree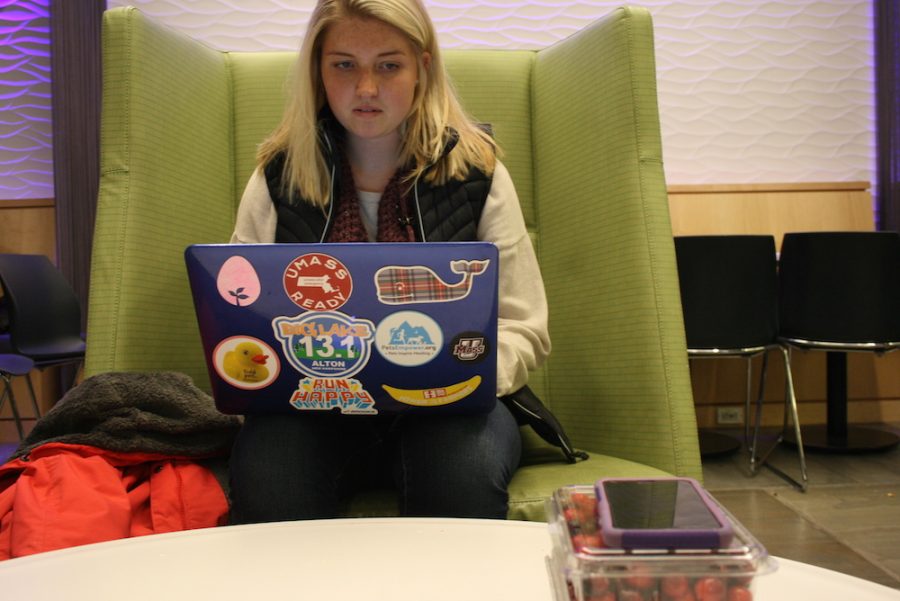 From 9:30 to 10:30 every night, University of Massachusetts Amherst junior Olivia Watson hops on the treadmill at the gym to enjoy her one hour of free time for the day. She works up to 60 hours a week while taking five classes, but no, she's not trying to outrun her responsibilities. She has no complaints about her busy lifestyle.
"One day when I only have a nine-to-five job, I'll be like, 'Wow, this is nothing compared to working seven days a week and going to class four,'" Watson said.
Juggling three jobs and 19 credits leaves Watson about three hours at the end of each day to workout, complete homework and catch up with her roommates before heading to bed around midnight.       
While Watson may seem like an anomaly, she's among the 40 percent of undergraduates in the United States, including community college students, who work at least 30 hours per week while enrolled full-time. Although there are advantages to working so much, such as gaining valuable time management skills and making more money, research by Georgetown University Director of the Center on Education and the Workforce Anthony Carnevale suggests long-term effects might be more harmful than beneficial.
The report, published in 2015 called Learning While Earning: The New Normal, indicates students who work 30 or more hours per week are doing too much for too little a payout. Working excessive hours can limit a student's ability to complete schoolwork, get involved with extracurricular activities, hold internships, and maintain mental and physical well-being.
"I really love working while being a student, however it often gets really tiring," said Elizabeth Polvere, a UMass junior who has a job and two internships on top of six classes.
Like Watson though, Polvere doesn't resent her situation. "Not working, to me, is much more stressful than doing so."
Millennials face a more challenging financial situation than older generations who were often able to put themselves through college. For example, students attending UMass Amherst in 1970 working full time at the state minimum wage earned an annual salary of more than $3,000 while the university's total in-state expenses were only $1,506. Students doing that today earn an annual salary of about $22,000 while total in-state expenses reach almost $27,000. It's nearly impossible for students to come out debt-free. In fact, the average UMass student graduates with more than $30,000 of debt including federal, state, institutional and private loans.
Despite the immense financial burden college places on students and families, some students opt not to work at school because it takes time away from focusing on grades, joining clubs, holding leadership positions, etc. These resume-building activities are crucial to finding employment after graduation. Carnevale argues it may even be better to take out more loans now, than miss out on career-launching opportunities which will ultimately lead to more success in the future.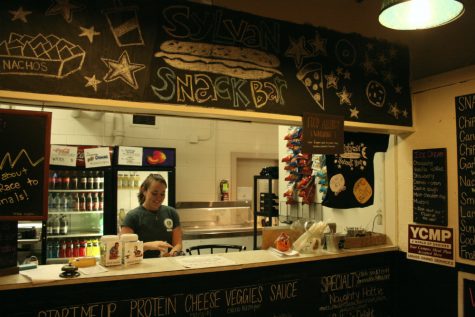 "I wish I was involved in more clubs and activities, but I often find myself without time to attend meetings," said Polvere, who is a photojournalist for The Daily Collegian and involved with the Cannabis Reform Club.
In addition to campus involvement, students need internship experience. According to Carnevale, the Economic Policy Institute found 63 percent of graduates who held paid internships received job offers compared to 35 percent of students who had no internships. Graduates with internships started their careers at an average annual salary of $52,000 while those without started around $37,000.
Watson has a paid internship on campus as one of her jobs. However, those aren't always easy to find. Polvere's two internships are unpaid, causing her to sacrifice hours she could spend making money to get that experience.
Regardless, Polvere advocates for her lifestyle.  "Although not everyone has situations like mine, working, extracurricular, school and social life is doable for any student," she said.
Overall, both girls feel working so much in college is the right decision for them.
"It's definitely hard, but I think it's worth it in the end," Watson said.
Email Alex at [email protected], or follow her on Twitter @pigeon_alex.
About the Contributor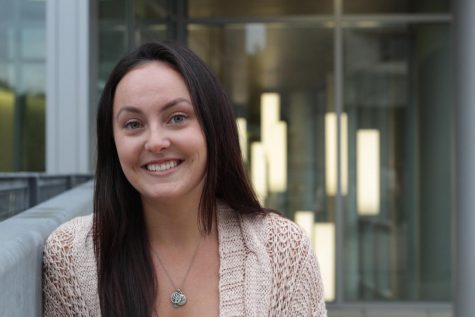 Alexandra Pigeon, Staff writer
"Raise your words, not your voice. It is rain that grows flowers, not thunder."

Email Alex at [email protected], or follow her on Twitter @pigeon_alex.