W.E.B. Du Bois Library hosts third annual Tower Run
AMHERST—Libraries are for reading, and writing, and studying, and…running?
The third annual Tower Run took place the evening of Nov. 16, and challenged participants to run the 440 steps of the W.E.B. Du Bois Library, from the lower level to floor 26, during their assigned time slots. The run was sponsored by UMass Students of Recreation (USOR), UMass Campus Recreation, and the UMass Amherst Libraries.
According to Lauren Weiss, Marketing and Outreach Assistant at the library, the event is primarily meant to be a morale booster.
"My favorite thing so far is seeing people's faces when they finally finish the event and come up the stairs on the twenty-sixth floor, and we greet them with all the cheers and their times," she said as a smile spread across her face.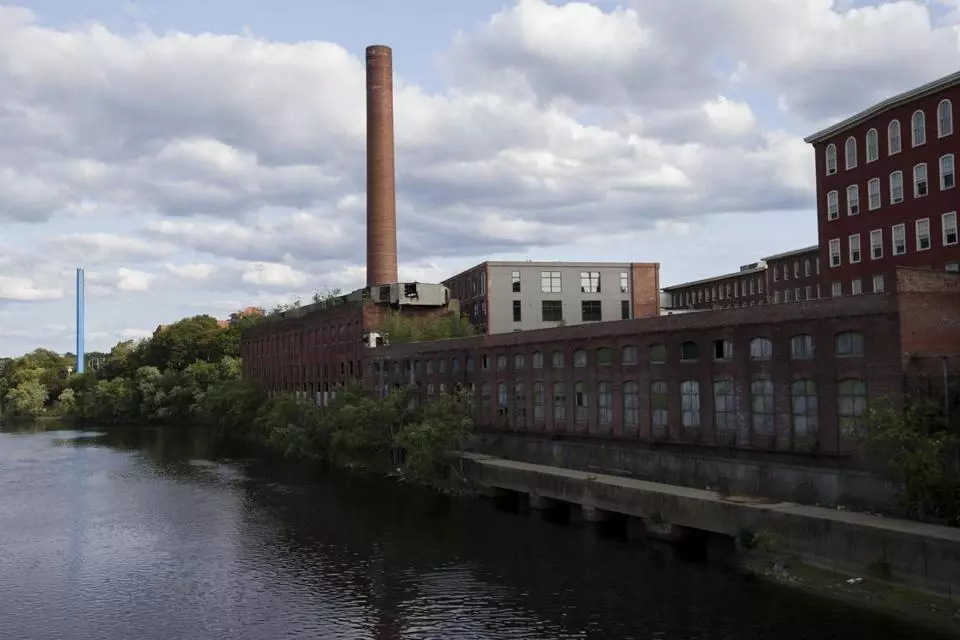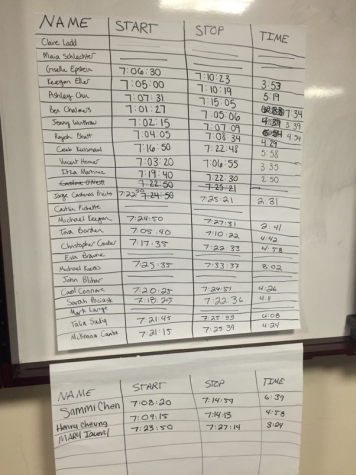 This year, they had 28 signups and 23 people actually participate. Jorge Cardenas Preito came in first with a time of 2:31, Michael Keegan was in second at 2:41, and Itza Martinez secured third place with a time of 2:50.
The first run was held back in 2015 and was inspired by the Empire State Building Run-Up. There were 44 participants.
While it's no Empire State Building, the W.E.B. Du Bois Library is a red brick monolith rising from the UMass campus. At 28 stories and 296 feet tall, it is the tallest building at UMass and the tallest academic research library in the world.
Students, faculty, and university staff all came together to make the climb. From a librarian with a passion for libraries, to a UMass Information Technology employee just looking for a unique way to get exercise, the event draws people of all walks—or runs—of life.
Each participant paid an entry fee of $10 to go towards t-shirts. Beyond cost, all proceeds from the Tower Run go towards the UMass Amherst Libraries' Facilities Fund, but this year's profit did not exceed the cost. This fund is used by the libraries to upgrade, improve, and re-imagine learning spaces.
Ben Chalmers is a graduate student in the economics department at UMass. He saw an advertisement for the event on the library website, and figured the run would be a fun way to get involved with the library and community.
Plus, he said he is a big fan of the infamous live falcon camera on top of the building.
"I've always wanted to go up the whole library steps and I've never had an excuse to do it, and I saw other people doing it, so I thought why not," he said.
Experience was not necessary to participate in the Tower Run. People of all athletic abilities took to the stairs to challenge themselves.
Chalmers, for instance, is not a runner. His ascent experience comes from everyday activities.
"I climb stairs occasionally. I live on the fourth floor, so I've had a little bit of practice day-to-day," he said, laughing.
Michael Kieras works in the Information Technology department at UMass, and said he has participated in the race year after year as a personal challenge.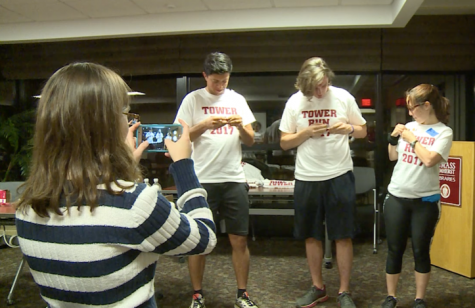 "To make it to the top—that's my goal every year. It'd be nice if I beat my last year's time," said Kieras.
Even event organizers are unsure if they could rise up to the challenge.
"As for participating in it myself, probably not," Weiss said. "I'm not the most athletic of people, but I certainly appreciate all the effort that goes into an event like this and participating in an event like this."