Falling for February fashion
Although the weather outside is still frigid, we're now officially in our "spring semester." Enjoy the following fashion tips on how to stay cozy, festive and stylish this February!
1. Try a sparkly red, pink, magenta or lavender nail polish! These shades are classics for Valentine's Day but they are also perfect for any time of year. So, in order to spice things up and be fancy, use some glitter! Glitter transforms a bland everyday manicure into a sparkly, glamorous fashion statement. And, they are amazing for any holiday season, so start the year off with a little festivity! Amherst Nails and Star Nails & Spa are great places to treat yourself and get glossy nails that will last.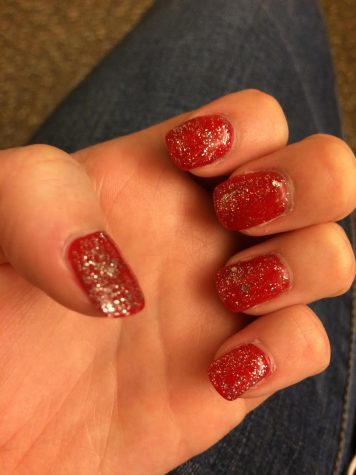 (Chanel Connor/Amherst Wire)
2. Wear cute ear warmers. Though fashion is not always practical, fashion shouldn't have to be freezing. So, how do you stay warm and stylish? Ear warmers! These wraps can be buttoned around your head to frame your face and let your gorgeous hair flow naturally.  They can be purchased online at Etsy, but there are also great pairs at the Cracker Barrel in Holyoke. Be sure to wear a little eyeshadow, a hint of eyeliner and bold lipstick to make your face "pop" from underneath this adorable head accessory to fully complete this look.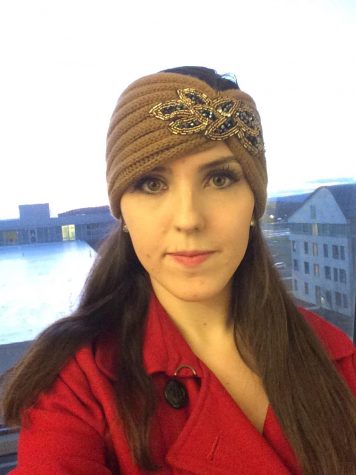 (Chanel Connor/Amherst Wire)
3. Experiment with false lashes. Will you be "batting your eyelashes" at someone this month? Not only are fake lashes a fun seasonal makeover tool, but they're also are a great way to spice up your overall look. Sure, falsies can be hard to put on, but they're totally worth the effort. Fake lashes are just one small change you can make that will transform your entire face! Combine your falsies with a blend of plum, lilac or charcoal eyeshadow for a glam holiday look. Fake lashes will draw attention to your big, beautiful eyes and help you feel a bit prettier. Eyes are said to be the window to the soul, and it's proven that we recognize humans by their eyes more than any other facial feature, so why not emphasize them?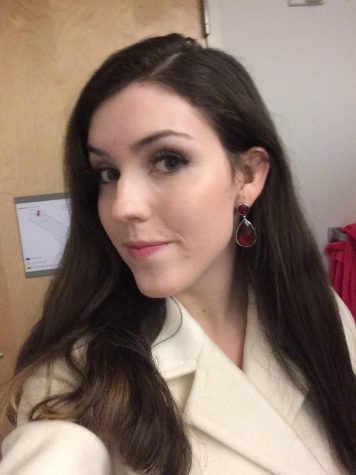 (Chanel Connor/Amherst Wire)
4. Assemble a customized Valentine's Day color palette. A homemade Valentine's Day outfit or makeup look is attainable through careful color coordination. Do you own suede chocolate boots? A hot pink sweater? A crimson coat? Pearls? Even a simple cherry lipstick with a nice tan or nude eyeshadow will do the trick. Just be sure to compliment your face with a dash of peach or tawny apricot blush. All the effort will be totally worth it when people applaud you for your holiday spirit and eye for style. There is something incredibly gratifying about creating an outfit from scratch. And you never know, you might get compliments or even start a new trend!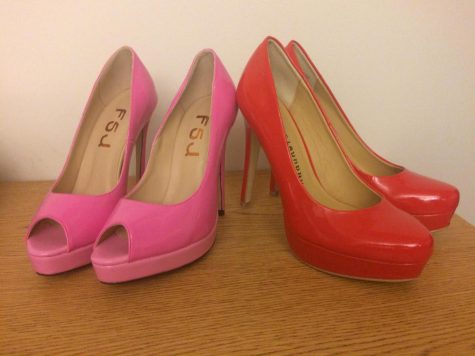 (Chanel Connor/Amherst Wire)
5. Be fashionably flirty. We all have that one thing. That one pair of stiletto pumps, fishnet tights or thigh-high boots. That one thing you adore but that feels too risque to wear to class. However, fashion is about creativity and being different. So why not try something out of the norm? It's very rare to see someone wearing heels or short dresses to class. But who says you can't just put heels and a cute burgundy tank in your backpack and change once you enter any of the excessively heated campus buildings? Don't be afraid to stand out! You shouldn't compromise your morals here but you should wear what pleases you. Since it has been winter in Massachusetts pretty much since October, I bet many of you still have a few items left over from September that you've been dying to wear. Just because we're not in California doesn't mean the weather should put a full-time ban on all our favorite spring and summer outfits. Disregard any critical looks you might receive. Be daring on behalf of fashion.
And in the name of Cupid's day, dress in clothes that you "heart!"
Email Chanel at [email protected]