Success within government shutdown: Changes to child welfare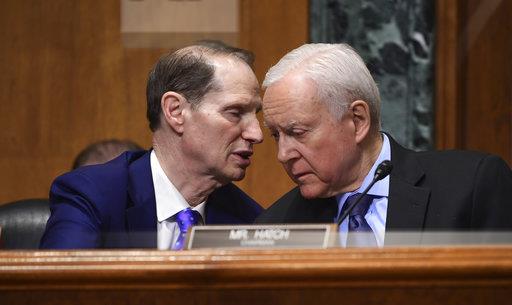 On Feb. 9 President Trump signed a continuing resolution to keep the government open until March 23. This temporary end to the government shutdown saw an immense amount of news coverage, but tucked away within the resolution is the most impactful change to child welfare in years. This change is the Family First Prevention Services Act and child welfare in the United States will forever be different because of it.
Republican Senator Orrin Hatch and Democratic Senator Ron Wyden co-sponsored the legislation, with Wyden stating that the intent was to "help keep more children safely within their families." Before the Family First Prevention Services Act, child welfare was mostly provided under Title IV-E of the Social Security Act, which makes reimbursement available to states based on their foster care costs. Several problems arose from this situation, as states were only reimbursed for children removed from families under certain income thresholds. which lead to critics saying that this incentivized unnecessary removal of children from their families.
At the Senate Health, Education, Labor and Pensions (HELP) committee meeting on Feb. 8, president and CEO of the Casey Families Program William, Bell pointed out that for every $7 that goes into foster care, only $1 is spent on intervention care.
Intervention care has a wide definition that includes addiction treatment, parenting support services or moving the child to a close relative's home. A child being removed from their home and parents is a tragic and traumatic event, one that should be avoided as often as possible. So why is there so little monetary focus on rehabilitating the family? The reason for this disparity is the disproportionate ability of foster homes to profit from the children in their care.
Like for-profit prisons, foster homes profit directly from how many people are in their care. In February 2015, Buzzfeed News reported on National Mentor Holdings, a corporation with foster homes in 15 states and an average of 3,800 children in their care. Mentor has been criticized as being too profit-driven, and not focused enough on actual childcare. In their report, Buzzfeed obtained spreadsheets detailing profits margins of nearly 31% in Alabama, which would mean that only 69 cents for every dollar the state paid to the Mentor network was used for child care and overhead. The same report detailed multiple cases of abuse and severe violations by the Mentor network in places such as Texas.
Under the previous child welfare legislation, corporations like National Mentor Holdings were given disproportionate treatment and access to Title IV-E funding for child welfare. The Family First Prevention Services Act now actively discourages profitable group care scenarios like the one the Mentor network took advantage of. It does this by cutting off Title IV-E payments for group care after the second week in care. States then petition the federal government for reimbursement of the child's care after those two weeks (per Chronicle of Social Change). This change in the flow of funding could significantly reduce the abuse of the child welfare system for profit.
Under the previous Title IV-E rules, caseworkers had little agency beyond recommending the family elementary care, and in an emergency or a drastic case, their only option was to send a child to group care. This crisis of caseworker options was made obvious by the growth of our nation's opioid epidemic.
Recently, the Department of Health and Human Services saw an increase in children being placed into foster care. Aída Chávez and Ryan Grim of The Intercept reported that "The 8 percent increase was largely due to the opioid epidemic, and states hit harder by the growing abuse of opioids report the crisis is straining their foster care system and getting worse, but exact data is not available yet."
The Family First Prevention Services Act gives caseworkers a wider range of responsibilities and options in order to provide struggling families with a variety of intervention services, allowing problems of addiction in families to be dealt with without splitting families apart.
"The Family First Prevention Services Act will usher in the most significant improvements to the child welfare system in decades and provide real help to families to fight the opioid epidemic. We owe our most vulnerable children the best chance to stay with their families when it's safe to keep them at home and the highest standards of care to protect children who are already in foster care," Senator Wyden said during a statement on the legislation.
Email Ian at [email protected] or follow him on Twitter @i_munnelly.