Lil Yachty: "Lil Boat 2" review — A dark squeal from one of hip-hop's most vibrant figures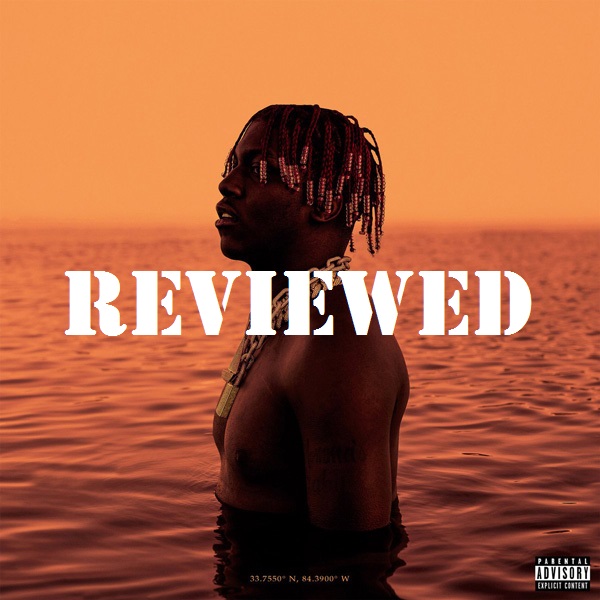 From the 16-year-olds worshiping Lil Yachty to the Joe Buddens of the world questioning their intelligence, hip-hop heads of all ages have strong opinions of Quality Control's "King of the Teens." Regardless of these opinions, one thing that can't be denied is his fame. Bright red braids, a sunny personality and a voice as rare as a unicorn has cemented Yachty as one of hip-hop's most easily recognizable figures. His most recent mixtape "Lil Boat 2" was second on the Billboard 200 last week.
"Lil Boat 2" is the sequel to Lil Yachty's 2016 mixtape "Lil Boat." This time around, Yachty does away with the skits of his dual personas, Yachty and Boat, and for the most part seems to be rapping from the perspective of Lil Boat. With Boat at the helm, this project is far more aggressive than the original. Yachty trades in his more colorful trap beats and autotuned, rainbow-like melodies for dark, spacey trap beats coupled with a harder delivery.
While the production on "Lil Boat 2" is well done, it doesn't necessarily mask Yachty's performance. Lyrically, he does about what's expected of him, rapping about the same old hip-hop tropes of money, guns and sex, without any sense of cleverness or deeper thought. While there aren't any lines as bad as his flat-out wrong cello reference on "Teenage Emotions," there are still some lines that are funny in a slightly cringe-worthy way. Hooks are really where Yachty is at his best on "Lil Boat 2," providing youthful energy on tracks like "POP OUT," and a cool, almost groggy delivery on tracks like "Baby Daddy."
Many of the beats on "Lil Boat 2" combine the booming 808s and rattling high hats of trap with UFO-like synths, creating a sound almost as alien as Lil Yachty's cartoony voice. While there are plenty of big name producers like Southside and Buddah Bless on the mixtape, Ear Drummers producer 30 Roc gets the most shine, having his hand in six of the project's instrumentals, including "BOOM!" With so many spacey trap beats on "Lil Boat 2," the Pi'erre Bourne produced "COUNT ME IN" seems out of place, sounding more like an attempt at a remake of Bourne and Playboi Carti's summer hit "Magnolia," with a hushed flute over repetitive 808s. It also doesn't help that Yachty sounds like he's putting on a Playboi Carti impression.
Like the list of producers, Yachty's list of features is filled with big names. Quavo, Offset, Lil Pump, P&B Rock and many more big hip-hop names make appearances on "Lil Boat 2." Aside from a played out Quavo feature on "TALK TO ME NICE," most featured artists step up to the plate. Ugly God bodies the beat on "BOOM!" with a faster-paced flow and a dash of autotune. 2 Chainz continues to do what he does best when he features on "OOPS," providing clever lines like "sold so many z's, can't take a nap" with a polished delivery. On the same track, K$upreme and Yachty deliver arguably the catchiest hook on the whole project with the simple but effective repetition of the word oops. YoungBoy Never Broke Again's feature on "NBAYOUNGBOAT" is easily the most memorable on the album, with Yachty and YoungBoy switching flows and trading bars back and forth in a freestyle-like fashion.
Verdict: 6.5 "Lil Boat" ad libs out of 10
"Lil Boat 2" is definitely a step in the right direction from the very cluttered "Teenage Emotions." While Yachty's performance is slightly underwhelming, the spacey trap instrumentals give the project a better sense of direction sonically. Aside from some very fun and catchy hooks, Yachty doesn't bring a whole lot to the table, but more importantly, he doesn't take anything off of the table either. The production and assortment of impressive features are what holds this mixtape up, but Yachty holds his own enough to remain from being a distraction. Sometimes, a youthful energy and the blessing of a great spending budget is enough to get the job done.
Songs to check out:
"BOOM! (feat. Ugly God)"

"OOPS (feat. 2 Chainz & K$upreme)"

"GET MONEY BROS (feat. Tee Grizzley)"

"DAS CAP"

"NBAYOUNGBOAT (feat. YoungBoy Never Broke Again)"
Lil Yachty will be performing alongside artist Khalid at UMass Amherst's 2018 Spring Concert.
Email Jonathan at [email protected], or follow him on Twitter @JKermah98.