The Weeknd's 'My Dear Melancholy' — Heartbreak never sounded so good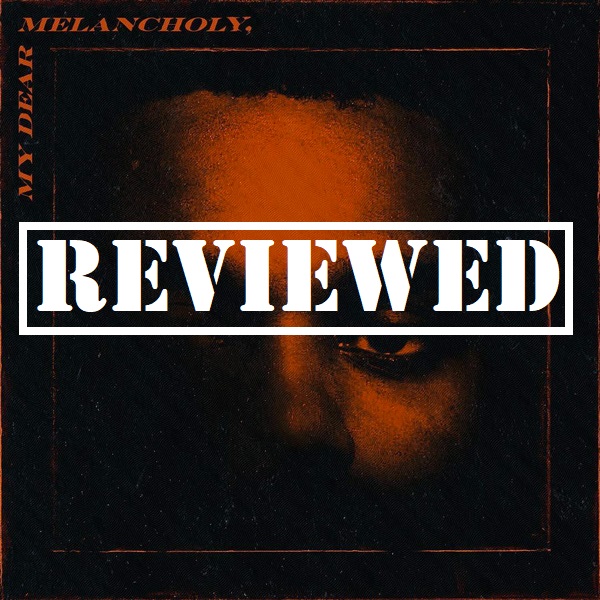 Following his widely-successful 2017 project "Starboy," The Weeknd dropped surprise project "My Dear Melancholy" March 30. Amidst a number of other album and song releases on that day, from Rich The Kid's "The World Is Yours" to DJ Esco's "Kolorblind," the Weeknd stole the show. "My Dear Melancholy" is a refreshing step away from Abel Tesfaye's trend toward pop, and rather a regression into his old sound. Longtime fans of the Weeknd will find this project to sound rather nostalgic. The spacey, dark instrumentals featured on his earlier mixtapes, "House of Balloons," "Thursday" and "Echoes of Silence," breathe new life into the sound that defined an artist and a city.
A little bit of this and a little bit of that
"My Dear Melancholy" is a nice little treat for Weeknd fans because of the variety of sounds he uses throughout the EP. The intro track, "Call Out My Name" sounds like vintage Weeknd. I would go as far as to say that this track rivals "High For This" from "House of Balloons" in terms of the Weeknd's best opening track. "Call Out My Name" hits you square in the face with a powerful piano melody and emotional chorus from Tesfaye. The song starts off as slow and dark, with a sleepy piano that leads into the main chorus. Sonically, it sounds like something off of "Trilogy" which featured the same powerful, emotional songs that defined the Weeknd. Songs like "Privilege" also demonstrate the same slow build up into an energetic, memorable chorus. Songs like these will give some of Tesfaye's older listeners a nice taste of his earlier sound.
Conversely, the Weeknd still incorporates to his newer sound on tracks like "Try Me" and "I Was Never There." On these tracks, he focuses less on the energy and sentimental subject to make a catchier, more uplifting song.  "I Was Never There" starts off with a high-pitched lead and fast-paced drums. Despite the more pop-esque instrumentals, the lyrical content remains much the same. The Weeknd describes the end of a meaningful relationship and his struggles to cope with drugs and other unhealthy habits. He sings, "Ooh, now I know what love is/And I know it ain't you for sure/You'd rather something toxic/So, I poison myself again, again/'Til I feel nothing." Similar to this is "Hurt You," which is the poppiest song on the EP. With drums reminiscent of the song "Starboy," it almost sounds like a throwaway from the "Starboy" album itself.
Room for improvement?
This EP is driven by its lyrical content and energy, something the Weeknd always makes a point to do his projects. However, "My Dear Melancholy" could hardly be considered new territory. While the project features a mix of his older and newer sounds, it doesn't bring anything new to the table. The best examples of this are "Hurt You" and "I Was Never There." "Hurt You" literally recycles the synth from "I Was Never There" and features much of the same distorted, futuristic drum patterns over spacey keys to deliver a pop song. The emotional tracks provide some initial direction for the project, but the Weeknd seems to lose some focus with these few songs. Ultimately, the Weeknd curated a project that blends the old and new together — and it doesn't always work out in Abel's favor.
That being said, there are some remarkable moments on this project. As stated earlier, "Call Out My Name" bursts at the seams with energy. However, the best song on this album has to be 'Wasted Times." This track is where Abel tries to wet his beak in a newer sound. The drum pattern is almost dancehall in nature, with plenty of pops and pronounced percussion through the sleepy, soft keys. The track features some great vocals with an infectious chorus and personal opening verse. He sings, "Wasted times/I spent with someone else/She wasn't even half of you/Reminscin' how you felt/Reminiscin' how you felt/And even though you put my life through hell/I can't seem to forget 'bout you, 'bout you/I want you to myself."
Verdict: 8/10
"My Dear Melancholy" is a near-perfect blend of old and new Weeknd. Tesfaye delivers as he usually does with heartfelt lyrics over spacious, energetic instrumentals. He provides vintage sounds on tracks like "Call Out My Name" and "Privilege," but provides some flavor for the pop fans on "I Was Never There," "Hurt You," and "Try Me." The album's main shortcoming is that this is nothing new for the Weeknd. He certainly provides a lot of desirable content on this project, but at the end of the day, he plays it safe by producing music that appeases fans and stans of the Weeknd alike.
Top 3 Songs:
"Wasted Times"

"Call Out My Name"

"Privilege"
Email Trevor at [email protected] or follow him on Twitter @TrevorWilsonOG.