'All Through the House:' UMass artist Parker Phelps recreates childhood memories through household objects
AMHERST — University of Massachusetts senior Parker Phelps has brought his home and family to life, and it's on display. The studio art major completed a four-year undergraduate feat, his thesis project, but more than that, he has captured the essence of his childhood and nuclear family within the confines of everyday objects, space and lighting. He has flipped the conventional 'family portrait' entirely on its head and out of its frame, and it is beautiful.
The installation, entitled "All Through the House" is both a past and present representation of Phelps' sister and parents, past memories and the anticipation of new ones. On display from April 24-30 in the Herter Art Gallery, the show is comprised of televisions, a printer, projector and various other household items that Phelps gathered throughout the course of the semester. Together, they serve as an intimate glimpse into the artist's life.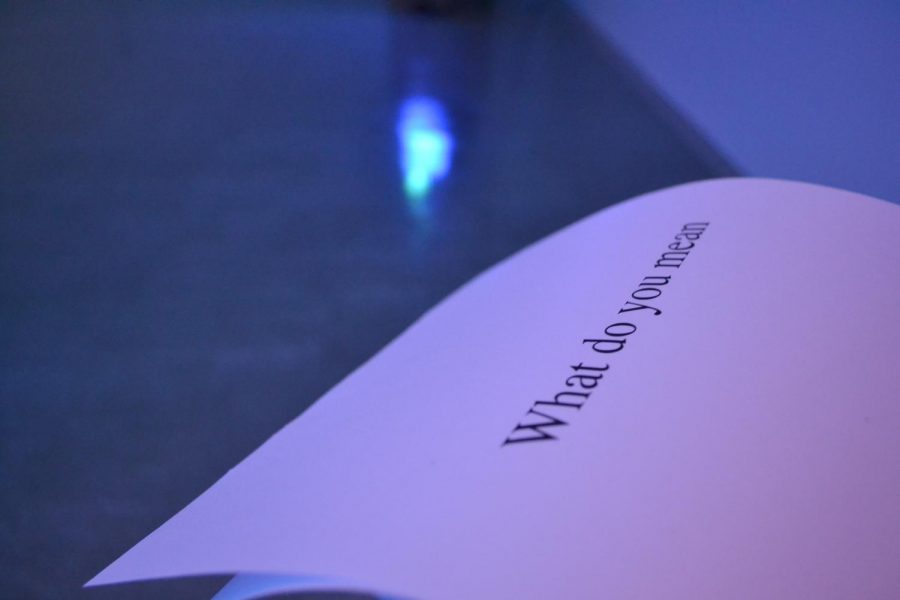 The inspiration for his thesis came to him in the last few weeks of the fall semester; the impending deadline of his art installation pressuring him to delve into his past and the nature of his individuality. And with graduation on the horizon, Phelps found himself reflecting upon his upbringing and some of his most distinct memories as a child.
"I spent a lot of time reflecting as I'm ready to leave school and leave the area … it just felt nice to remember my family as they were in this time in my life and to think about them all semester and make these tributes to them," said Phelps.
Within the installation, each set of objects serves to symbolize a family member. However, Phelps points out that the artistic representation of each person is not whole in its entirety and merely serves as a commemoration of certain characteristics.
"This is a dramatic portrayal of my family and the character traits being shown are heavy-handed … each installation shows a piece of each of the people in my family and what traits or pieces [of them] I have chosen to show you."
Phelp's favorite installation within his show is of his older sister, Alex. Her persona, and Phelp's perception of his sister is manifested in a physical reflecting pool within the gallery. Water fills a clear tub, various mirrors lining its bottom. Floating atop of the water is a bowl and a candle, which Phelps says is to represent her pregnancy and the anticipation of welcoming a new member into their family.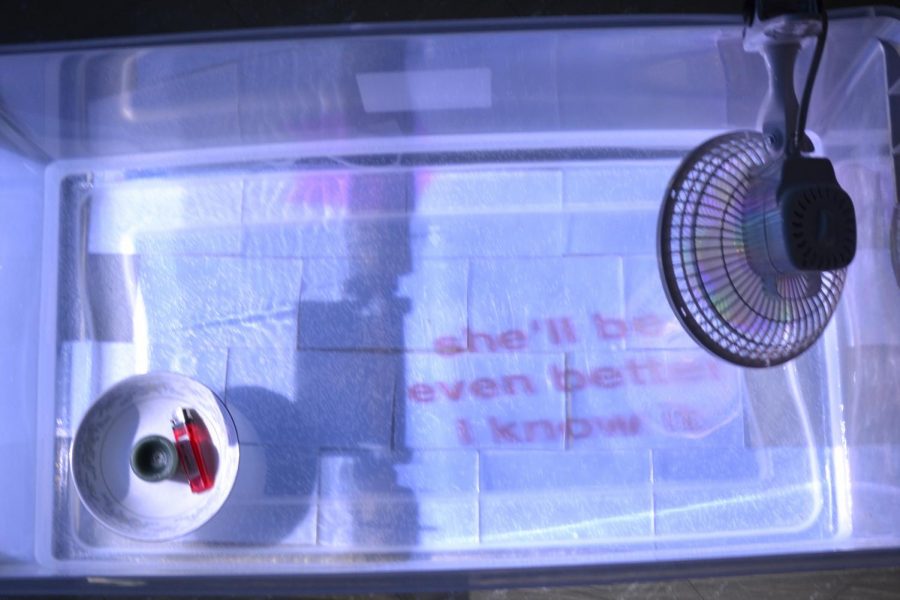 "I always looked up to her the way that people tend to look up to their older siblings. She always knew what she was doing and the goal for me was to produce something that embodied looking up to someone," Phelps said.
The hardest part, however, he says, was making his self-portrait. In the corner of the gallery, the artist himself is personified through a projector and television which plays old home movies from his childhood — most notably, footage from a children's soccer game. Some of the clips that play are fast-forwarded, others are not.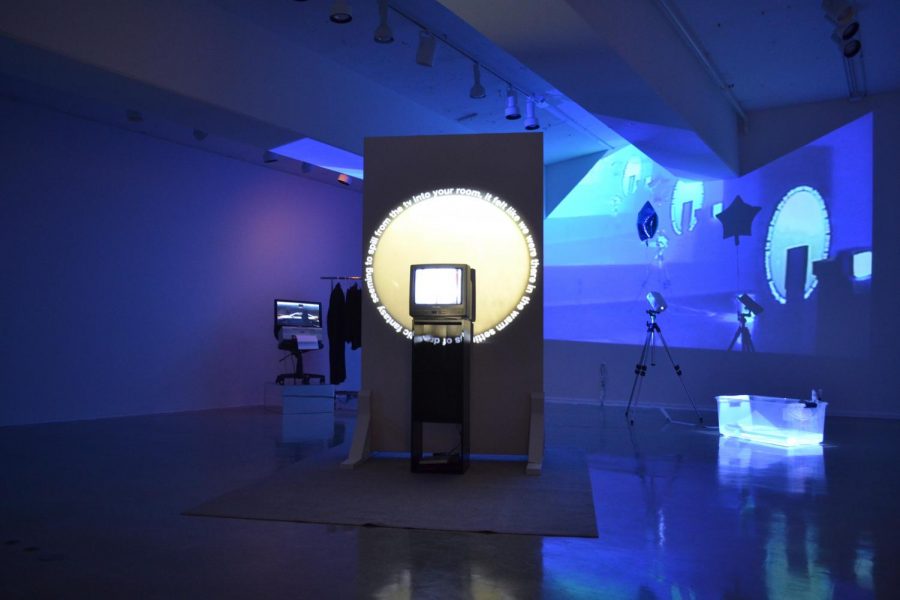 "When I was going through these tapes it made me anxious to see all the mistakes I was making so I found myself fast forwarding through parts of it. So the act of the tape being fast forwarded is me selecting what memories to show of myself. This is what this [show] is all about."
Phelps' biggest hope for his project is that people have a "visceral" response and appreciate the theatrical elements on display. He hopes that the portrayal of his family and some of his most distinct childhood memories are enjoyed as a show.
Email Rachel at [email protected], or follow her on Twitter @RachelEAyotte.