Spring checklist: Pioneer Valley edition
This week's toasty temperatures are a testament to the fact that spring has finally decided to grace us with its glorious presence. The sun drew out flocks of hibernating students to bask in the warmth, and a number of young, delicate flowers were transplanted into pots that have been barren all winter long.
It is unfortunate, however, that the most beautiful season manifests itself on the brink of the dreaded finals week. Nonetheless, it is imperative that students take the time to enjoy the weather and detox during this demanding time of year.
Here are five activities in and around the Pioneer Valley that you can immerse yourself in for some fun and relaxation:
Smith College Botanic Garden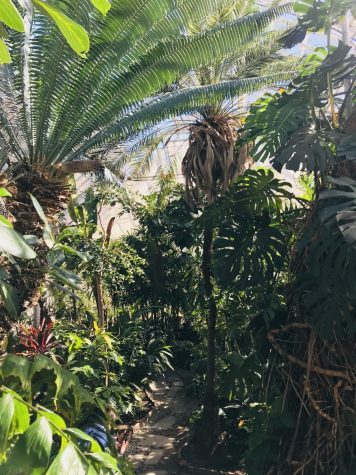 The Smith College Botanic Garden in Northampton boasts a wide variety of flora from nearly every continent in the world. Here, you can find yourself amidst giant cacao trees (where chocolate comes from), visually overwhelming verdant hues, and a range of plant species with unpronounceable Latin names. Be sure to check out The Succulent House, lodging some incredibly cute and prickly plants from the desert. The best part is that seeing all of these beautiful plants and exploring the garden is completely free!
2. Sugarloaf Mountain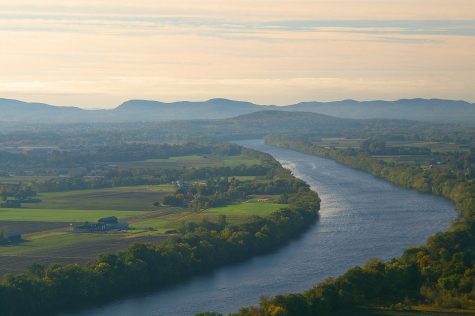 Located in South Deerfield, Mount Sugarloaf is one hike you have to take as a Five College student in the Pioneer Valley. A 15-minute drive from campus, you can climb up via foot or bike. The summit offers unparalleled views of the Connecticut River. Take a break from studying this weekend and explore Mount Sugarloaf to get some fresh, spring air and decompress.
3. Magic Wings Butterfly Conservatory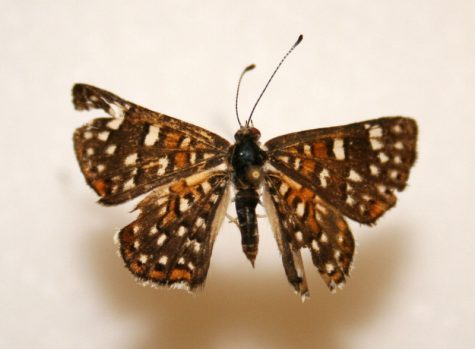 I have a childhood friend who has an inexplicable fear of butterflies, moths and other such winged insects. If you aren't conflicted by such a phobia, I suggest you take a trip to this conservatory in Deerfield which houses many species of domestic and exotic butterflies. This glass conservatory is heated up to 80°F, maintaining a temperate climate for its tropical flora and fauna, mostly butterflies and moths. You are able to walk around and take in the beautiful butterflies in their habitat. Butterfly conservation is important as these beautiful pollinators also serve as important indicators of ecosystem health and habitat.
4. Quabbin Reservoir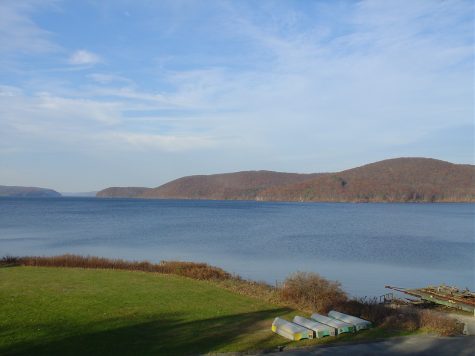 The Quabbin Reservoir is the largest inland body of water in Massachusetts and serves as one of the primary suppliers of water to Boston. It covers a vast area of nearly 40 miles and the closest access to UMass is via Belchertown. Enjoy this reservoir's serenity and its beautiful landscape. Perhaps, it is also worthwhile to revel in how lucky we are to have access to potable water, a resource that is rapidly growing scarce.
5. Bridge of Flowers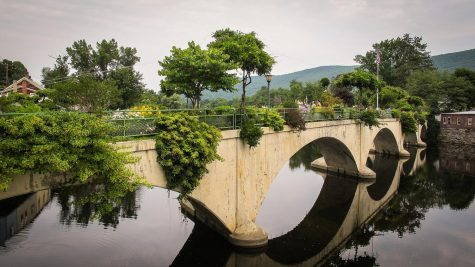 As the name suggests, this is a bridge in Shelburne Falls that is covered in flowers. The best time to visit is between June and mid-October when the flowers are in full bloom. However, it is still scenic any time of the year and its location in a classic New England village just lends to the charm. Bring your partner along for a romantic date or visit with some friends to this rather Instagram-worthy spot.
Whether you are a soon-to-be grad or expect to return next year, take some time to explore the Pioneer Valley. It is an important cultural center that is rife with history, and you deserve to spend a few hours away from the library to see it.  
Email Priya at sbikkani@umass.edu