Eminem's "Kamikaze" — Clever or corny?
An in depth look at the lyrics Eminem claims are way over our heads.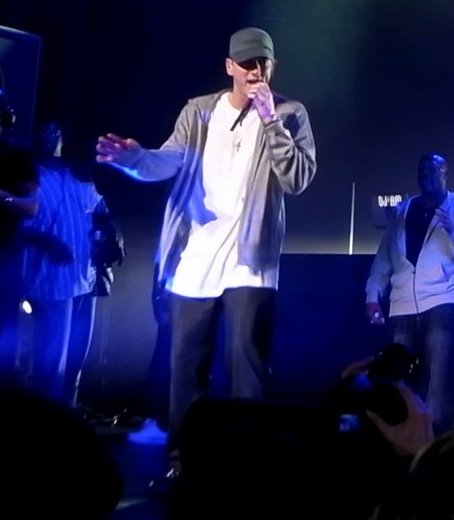 Eminem's latest album "Kamikaze" has sparked discussion to say the least. The album is laced with subliminals and disses aimed at just about anyone who has ever said anything the 45-year-old rapper didn't like, including but not limited to music critics, Vince Staples, Donald Trump, Lil Yachty and other mumble rappers. His most notable jabs were aimed at Tyler, the Creator, Machine Gun Kelly, and Joe Budden.
This is not a review of the album, but I will say my biggest issue with "Kamikaze" is how much time is dedicated to Shady detractors. This isn't anything new for Eminem; critics have always been a motivational tool for him (e.g., "The Way I Am"), but in this album, it's more of a sad obsession. Eminem's longtime manager Paul Rosenberg even voices his concerns on "Paul (Skit)." Rather than receiving criticism and considering that there might be some truth behind it— or simply ignoring it— Shady doubles down with claims that listeners aren't intelligent enough to comprehend his genius as he fires shots at many of today's popular artists for mumble rapping.
On "Revival" and "Kamikaze," Eminem brought up his masterpiece "Stan" to show how great he was/is, but when was the last time he crafted something even half as masterful in terms of substance? Maybe the "Stan" sequel, "Bad Guy" in 2013. Aside from that and a handful of tracks, in four solo albums over an eight-year period, Eminem has rarely put out anything that goes beyond showing off his rap mechanics. His line in "The Ringer" about shoving a Crest Whitestrip where it shouldn't go is just one of many that further proves this point.
Hip-hop was built on clever entendres, figurative language and punchlines, but when those rap literary devices come off as corny, it can leave a bad taste in the mouth of the listener for the rest of the song. Here are some examples of both clever and corny to distinguish a difference between the two.
Corny: "I guess when your stars align/You do like the solar system and plan it out" -Big Sean, "Blessings"
Do you get the joke? "Plan it" sounds like "planet," and he was talking about stars aligning on the line before that. Yeah, you probably got it just like most people that heard it the first time. Big Sean used a bland simile and a dad-joke level pun to essentially talk about his work ethic. Every rapper should be working hard in the studio; it's their job. Bragging about it with eye-roll inducing astronomy references doesn't make it any more impressive.
Clever: "They gave us nothing, had to hustle same way coffee cook/Early morning grinding trying to help these n***** wake up" -Mick Jenkins, "What Am I To Do"
Yes, Mick Jenkins is rapping about work ethic, doing the same thing I scolded Big Sean for, but his metaphor comparing his hustle to coffee being made has more weight to it. With his comparison, we're given a bit of imagery on how Jenkins got to where he is, working hard (grinding like a coffee bean) every morning to awaken those that were "sleeping on him" or refused to acknowledge his talent.
Now let's take a look at some of the rap literary devices that Eminem used in the intro track, "The Ringer" to determine if these bars he claimed "went over our heads" are truly clever or just more examples of substanceless corniness.
1. "If I press the issue just to get the anger out (brrr)/Full magazine could take Staples out"
This is actually a pretty clever subliminal at Vince Staples, who cracked some jokes at the expense of Eminem's BET Hip-Hop Awards cypher in an interview with Pitchfork. He uses a few magazine references ("press the issue," "full magazine" and "Staples") to say that he could take out Vince Staples with a couple of bars aimed at him. Magazine is a double entendre, with one interpretation being a magazine like Pitchfork, or as in the magazine of a gun. Rappers comparing their bars to ammunition is a little played out, but overall, these are pretty clever lyrics.
2. "I'm off the chain like Kala Brown"
Was that line too clever for you? Were you sitting at home thinking "how could I ever comprehend a line this clever?" Eminem is off the chain like Kala Brown, a girl that was kidnapped and held captive in chains by a serial killer in 2017. Eminem uses the name of a former victim to get the point across that he's the man. This isn't really clever, just insensitive.
Kala Brown's spokesperson actually released an official statement saying that they thought the line was "clever" but they'd like to leave it alone.
3. "I heard you wanna rumble like an empty stomach"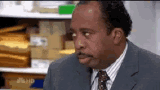 This is a dad joke disguised as a rap lyric.
4. "I guess when you walk into BK you expect a Whopper
/You can order a Quarter Pounder when you go to McDonald's
/But if you're lookin' to get a porterhouse you better go get Revival
/But y'all are actin' like I tried to serve you up a slider"
This is a long metaphor, where Eminem continues his attempt to bully hip-hop listeners into believing that "Revival" was one of the better hip-hop albums of 2017, which was simply not the case. If you think long drawn out metaphors comparing albums to burgers is clever, you're free to your opinion, but for me, it's just more corniness.
For the sake of word count, I think I'll end my lyrical analysis here. In this track alone, where the self-proclaimed "Rap God" claimed that his lyrics were too clever to understand, there was plenty of unsubstantial rapping. While complaining about mumble rappers using the same old played out hip-hop tropes of bragging about bling and having sex with your girl, Eminem falls back on one of the oldest tropes in the book: hater checking. What makes him any better than the mumble rappers he attempts to tear down when he resorts to generic hip-hop themes as well?
Eminem is without a doubt one of the greatest rappers to ever do it. That's undeniable. Does he have a place in hip-hop in 2018? That's up for debate. If the only thing he has left in the tank is hater talk, I'm good — even if it is over a Tay Keith produced beat.
Email Jonathan at [email protected], or follow him on Twitter @JKermah98.