What you need to know about the changes to the UMass tailgating policy
The famed tailgates will look a bit different this year.
AMHERST — The tailgates before football games at the University of Massachusetts are arguably as popular as the games themselves. For three hours before kickoff, students and families fill the parking lots outside of McGuirk Alumni Stadium.
Those tailgates will look a bit different this year. The university, specifically a group that includes staff from the Athletic Department and Student Activities and Involvement, revised the tailgating policy.
Under the new rules, amplified sound — namely, music speakers or private DJs — is banned. Instead, the school will provide a DJ as an "enhancement to the student tailgate experience," according to assistant athletic director John Sinnett.
In addition, the time allowed for tailgating has been extended until right before kickoff. Tailgates ended 30 minutes before the start of the game in previous years.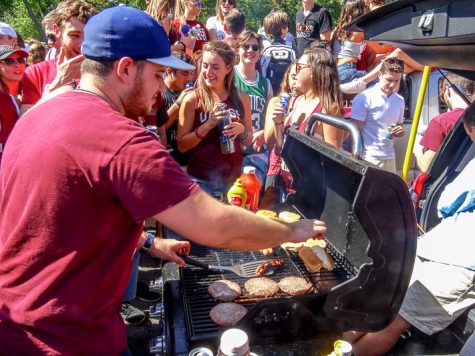 "No major changes to the tailgating [policy] were made," Sinnett said. "However, some modifications to existing tailgating rules were made."
The policy tweaks were made based on the results of feedback surveys administered following last year's football season. Sinnett explained that the policy is aimed at providing "a terrific game day atmosphere" for fans, students, alumni and community members to "come together and enjoy a classic collegiate experience."
The school regulations regarding open containers and underage drinking will be enforced as usual. However, no one will be permitted on top of trucks, truck beds or other vehicles this season.
Looking forward, Sinnett noted the school's long-term vision for the game day experience is ever-evolving, as feedback from fans — combined with research on the best practices around the country — comprise each year's tailgate policy.
"Safety is always a primary factor in determination," he said. "But the ultimate goal is to create a fun and engaging experience for all."
According to Sinnett, the key to making the tailgating events memorable is getting consistent feedback from all groups on campus, including RSOs, Greek life, sports management students and members of the student body. The dialogue aims to continuously enhance the experience before, during and after home events.
UMass hosts Charlotte on Saturday, Sept. 22 at 3:30 p.m.
About the Contributor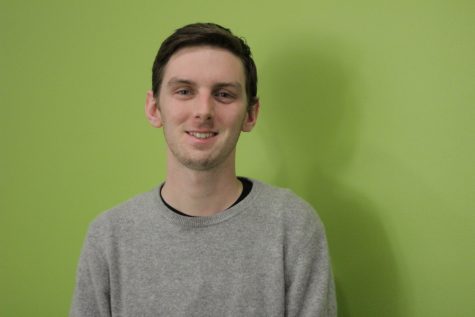 Matthew DiPesa, Assistant OpEd & Politics Editor
Follow him on Twitter @matt12dipesa