Turn your fall semester from a 2007 Britney to a raging success
Avoid a Britney-level meltdown with these tips
One terrible Thursday in September nearly pushed me over the edge.
Panic set in the moment I woke up and lasted until I collapsed back into bed at 2:30 the next morning. I barely even skimmed my readings, but classes continued nonetheless. After class, I drove 40 minutes home, got a cavity filled and then drove back. I skirted my newly damaged car into work at 5:30 p.m., dreaded every moment, clocked out and settled into bed for a riveting five hours of sleep.
Throughout the day, I was this close to grabbing the clippers and pulling a Britney Spears (you remember the head-shaving incident, right?). Though I am graduating in December, this last stretch of school seems to be impossible. After that awful day, I called my mom in tears. Was this degree even worth it?
While my case may be extreme because of my full-time status as a student, my 30+ hour work weeks and a commute from my home in Springfield, I know that each student deals with some degree of stress.
Here are a few tips and tricks on how to cope with classes, work and the general stress that comes with "adulting." These simple steps can help your performance transform from a 2007 VMA's Britney to a Vegas residency-Britney.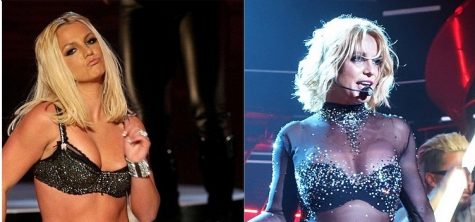 1. Prioritize
Britney's transition from The Mickey Mouse Club to Vegas was a rough one. We understand. As college students, our transition into the working world brings lessons in time-management and efficiently juggling various commitments.
While all of this may be overwhelming, the key to this balancing act is learning to set your priorities. Ask yourself, does task concern me at this very moment? Or is there something better I could be doing with my time?
Often, the things that freak us out can be addressed at a later time. Focus on the tasks at hand by prioritizing Wednesday's assignments over next week's presentation. Use your free time to set an agenda. WRITE EVERYTHING DOWN.
The worst that could happen is forgetting about your car or rent payment when midterms are looming on the horizon, so make sure to keep a planner around and document everything you need to accomplish.
2. Learn how to say "no"
With her spontaneous marriage to Kevin Federline, the new challenges of motherhood and a larger-than-life music career, Britney had a million commitments and evidently no clue which mattered the most.
Part of setting your priorities comes with learning which commitments serve a purpose to your overall wellbeing and progress as a student. Figure out which commitments benefit you and say no to the rest.
If a team meeting or a dinner with a friend is interfering with a class assignment, a shift at work or personal time to decompress; then I advise against adding it to the day's agenda.
You are your main priority — do not get overwhelmed and make yourself think that certain commitments should interfere with your wellbeing. Inner peace is essential and it will make each day feel more manageable. This makes the bigger picture (that degree) seem worth all the effort.
3. Find an outlet that is not an IPA or vodka soda
Stress can and will consume you if you do not allow yourself the time to decompress and find an outlet for your emotions. There are a range of outlets including a good cry, hobby time or a trip to the gym.
UMass Amherst has many different events that occur on campus if you need something fun to distract you from your existential dread. Get out of your dorm or apartment and de-stress with an adventure. The Five College area has plenty of fun things to occupy your time that do not require a penny.
Make sure you are spending your time and energy on the positive people in your life. The last thing you need to find is the Lindsay Lohan to your Britney. Next thing you know, videos of you "de-stressing" at last Saturday's kegger will pop up next to your LinkedIn profile on a Google search. Avoid any enablers of your destructive behavior!
Most importantly, celebrate your victories, no matter how small. Did you ace that pop quiz today? Great. Did you get that promotion at work? Fantastic. Even something as simple as the barista from Starbucks spelling your name right is worth some positive reflection.
4. Lastly, seek help.
We can try to avoid the meltdowns but sometimes life can be too overwhelming, so do not be ashamed to reach out. Make some time to talk to your mom, see your significant other or even seek professional help. There are both resources on campus and in your social circle that will be more than willing to help you pick up the slack.
At times in college, it can feel like every little mistake you make will end up on tomorrow's edition of OK! Whether you are a freshman acclimating to an entirely new lifestyle or a senior who is barely crossing the finish line, remember that being in school alone is a huge accomplishment that deserves to be celebrated. Take the time to learn about yourself, figure out your limits and remember that maintaining your physical, mental and emotional wellbeing is the key to success in college and beyond.
At the very least, remember Britney. She managed to regain custody of her kids, leave a dysfunctional marriage and rebrand herself into the icon she is today. Never let today's failures hold you back from tomorrow's success.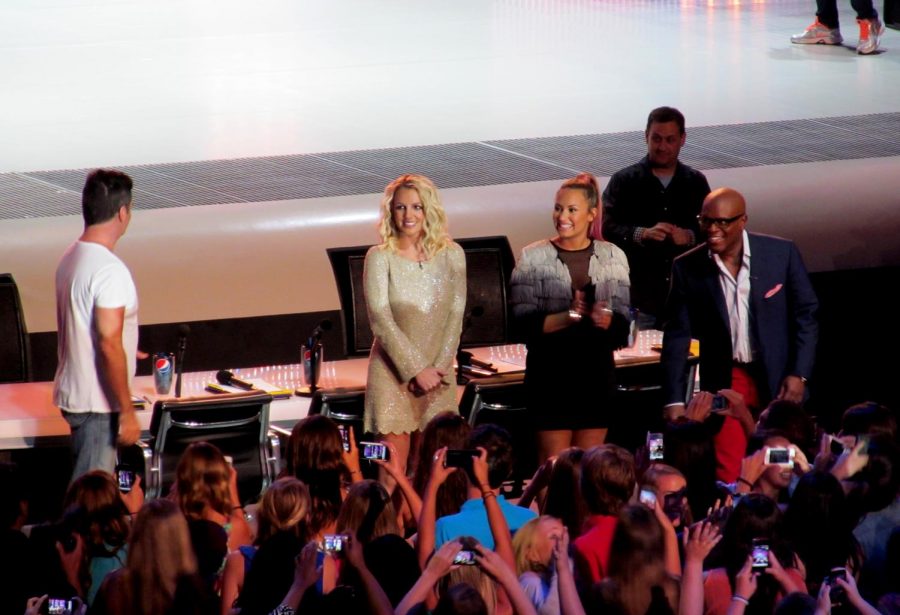 Email Darian Barlow at [email protected]