A day in Madrid
Five things to check out during your time in Madrid.
Madrid is a beautiful city with new sites to see every day. Whether you are into parks, bars, cafes, museums or fancy roadside restaurants, this city has something to occupy your time. If you find yourself studying abroad in Madrid, or simply going for a visit, check out these five great spots and gain a greater appreciation of the city.
Sala Equis
Sala Equis is a cool bar that doubles as a movie theater off of the Tirso de Molina metro stop. From the outside, it doesn't look like much, but on the inside, it is a captivating dimly lit room filled with red lighting, hanging chairs and a large screen that plays muted films on repeat. This place actually used to be an adult film cinema called Duque de Alba but was soon reinvented into Sala Equis after it closed down in 2015. Though the design is new, the bar still has a vintage appeal and continues to show a wide selection of classic movies, just more appropriate ones. It might not have the pulsing energy of most Madrid bars, but it has a chill atmosphere and is decidedly very cool.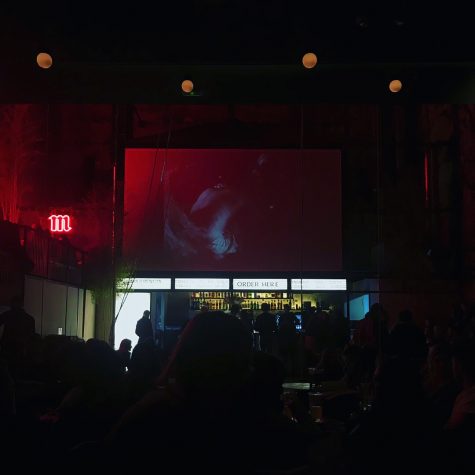 El Retiro
A walk in the park is one of the nicest things to do on a sunny day in Madrid. Not just any park of course, but Retiro, which occupies a huge part of the city and is filled with lush trees, flowers, music and rowboats. You can picnic at Retiro or take a trip into the crystal blue pond with a boat. There is also a hidden gem at the center of the park, and that is the Palacio de Cristal, or the Glass Palace. It is just what it sounds like and is a beautiful structure made of metal and glass. It was built by Ricardo Velazquez Bosco in 1887 and was inspired by a similar glass structure built by Joseph Paxton in London. If you can find your way through the winding paths, the Glass Palace is a great reward.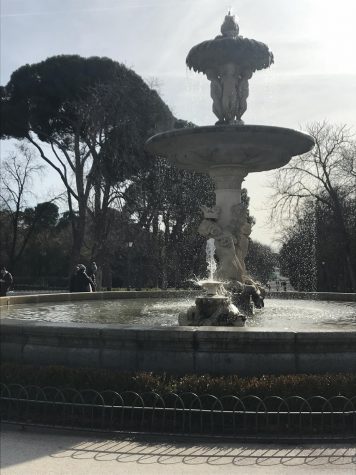 Azotea del Círculo de Bellas Artes
If you want to view Madrid from above and do so with a delicious cocktail in your hand, visit the Azotea del Círculo de Bellas Artes. Going to the rooftop bar in the early evening is the perfect time to see the city illuminated in the warm hues of sunset. It can seem pretty bougie with the views and the pricey drinks, but the entrance fee is only four euro, and it is worth it. You don't have to worry about looking like a tourist with your endless selfies either–everyone goes to Azotea to take photos.
Churros con chocolate
There is not a specific place that has the monopoly on churros con chocolate, but they're a staple in Spain. There are several small restaurants around the city dedicated to this dessert and it is just as amazing at any place you visit. Though the churros are not like those found in the U.S. (coated in sugar), they are just as sweet and the chocolate dipping sauce that accompanies them is an extremely thick hot chocolate. Though you can't really drink it, you can eat it with a spoon like it's pudding. Churros con chocolate is one thing you have to try if you find yourself in Madrid. Try places like Las Farolas or Chocolatería San Gines.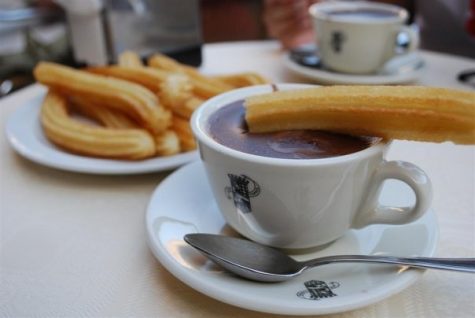 El Rastro
El Rastro is a huge open-air market that opens every Sunday. Various booths will line the streets, each offering a variety of unique items like scarves, jewelry, tapestries and clothing. It can be easy to avoid using Spanish in Madrid with the majority of people knowing English, but this market is a perfect opportunity to practice your Spanish, as you talk to the vendors and ask about their products. It is located near the Calle Embajadores metro stop and covers a large part of the street. This market is always busy, as everyone wants to take advantage of the weekly market.
Madrid is a fast-paced city and it is easy for time to fly by, so make sure to check out these suggestions before you leave and take advantage of all that the city has to offer.
Email Isabel at [email protected] or follow her on Twitter @izzy__fowler