Step into the dreams of Night Lovell in "Goodnight Lovell"
The Canadian rapper leaves a haunting chill with unsettling lyrics and cold instrumentals.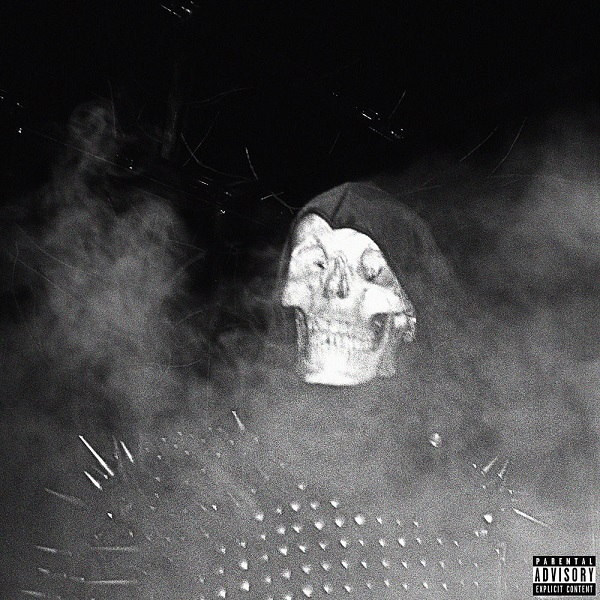 It has been two and a half years since the world has seen the release of a project from Shermar Paul, better known to the public as Night Lovell. Hailing from Ottawa, Canada, Lovell's music leaves a haunting chill that sinks into his audience long after his music has ended. Best recognized by his unsettling lyrics, intensely deep voice, and enigmatic persona; Lovell has been slowly plotting in the shadows, waiting for the right moment to drop his latest project "Goodnight Lovell."
Lovell is an independent artist with no backing from a label, doing everything on his own from the very beginning in 2014, when he released his first album, "Concept Vague." The release of "Goodnight Lovell," five years later, on Feb. 22, has also been purely independent. Met with extremely high anticipation, the album has only four features, resulting in a purely authentic Lovell record that longtime fans are familiar with.
The title of the album is a play on words, "Goodnight Lovell," being a double entendre for "Good Night Lovell." When speaking to Hot New Hip Hop about the album Lovell says, "I just wanted to capture what I dream about. It ends with the sun, that's when I wake up."
The entire album is compiled of Lovell's dreams, each song resonating the energy and message of a certain vision that he has had. A lot of songs have a nightmarish aura — as most of Lovell's music does — yet there are some songs mirroring a hazy fantasy about a woman, as well as others dripping with venom about anyone that dares to cross Night Lovell. Here are my thoughts on five of the album's most interesting songs:
"MENTAL SLAVERY" (Ft. Lil West)
Lovell opens the song with questioning himself, and his values intrinsically. In what sounds like a stream of consciousness flow, Lovell wonders what his worth is, and why the object of his affection even wants him around. This is the first track on the album with a feature. Lil West is a 20-year-old artist from Delaware with a sound that is reminiscent  of emo-rap artists like Lil Peep and Bones.
Most Quotable: "That b**** got me feeling like it's mental slavery. Still I'm f****** with you, b****, I got some bravery, done." The theme of love and manipulation surfaces again on this track, it seems as though the relationships Lovell is consumed by are a constant mental push and pull, yet this is what draws Lovell to it.
"I LIKE BLOOD" (Ft. Wifisfuneral)
A dark track — if you couldn't tell by the title. Wifisfuneral's verse is a refreshing feature, a change from Lovell's classic monotonous flow — which fits him incredibly well, yet can get tiring to certain listeners after 13 songs straight. One of the biggest names in the South Florida rap scene, Wifisfuneral and his distinct rapid fire flow mix in perfectly with the track.
Most Quotable: "I like red like it's blood, I don't move in the sun." His name is NIGHT Lovell, the sun is the exact opposite of everything he embodies.
"CAN'T LOSE YOU"
Similar to "PLEASE DONT GO," this track shows a more vulnerable side to Lovell. With melodic elements, Lovell reveals his guilt for the mistakes he committed in the past, and how he cannot live peacefully without this woman he seems to have wronged.
Most Quotable: "You shine like the sunlight." This woman is everything Lovell isn't, which seems to be why he needs her in his life. After acknowledging how he strays from the sun in the previous track, he compares her to it, understanding he needs her even though he can't ever be like her.
"INSIDE" (Ft. Gnar)
The last feature on the album is from Oakland rapper, skateboarder and clothing designer, Lil Gnar. The two come together to create the last "dream" before Lovell wakes, with Gnar speaking on lucid dreaming.
Most Quotable: "I know trifling is your hobby but I got you saying sorry, d***." God complex pt. 67.
"THE SUN"
What may be the most honest song on the record, Night Lovell spews out all that's troubling him from people taking him for granted, to being underappreciated in the music industry, to his own mind. Throughout the record he repeatedly refers to himself as a demon, or some sort of monster, yet in this track he reveals he is not as untouchable as he may come off.
Most Quotable: "I refuse to listen to you, there's the f****** sun. It's time I f****** run, yeah." Being the final track on the record, Lovell finally has to wake up from the dreams he has been having and face the same thing he has been avoiding all album, the sun.
Email Astghik Dion at [email protected] or follow her on Twitter @astghikjourn.