Billie Eilish's debut lives up to the hype
Her voice is definitely one of the most unique sounds in the industry right now.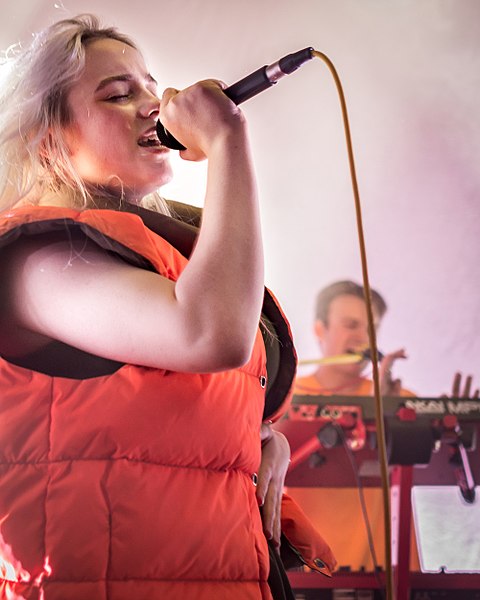 On March 29, Billie Eilish dropped her debut album "When we fall asleep, where do we go?" She released her lead singles "You should see me in a crown" and "When the party's over" earlier this year, and the two songs combined for over 300 million Spotify streams before the album even dropped.
Her music is hauntingly beautiful — there's no other way to describe it.  Her delicate tones contrast with her piercing emotional lyrics to rivet a tear-jerking response from listeners. Some of her newer songs have an edgier base while following the creepy persona she's cultivated for herself in the past few years.
"Bad guy" and "bury a friend" give listeners a look into her darker side with their intense beats and disturbing lyrics. Anyone who's followed Eilish recently will understand her need to communicate the darker depths of her song lyrics. They're compelling in their own way and follow her struggle with her own self-acceptance, something she's been candid and honest about with her fans.
Her more self-empowering tunes come from the likes of "you should see me in a crown" and "my strange addiction," badass ballads that reiterate her own self-worth and her confidence in her power. They too follow a bass-heavy backdrop, but Eilish is impressive in the way she rarely deviates from her usual vocal range. Yet, she's capable of creating a completely different vibe with each song.
In contrast, her album also features songs such as "8" and "listen before i go," in which Eilish hides a dark message behind her somber instrumentals and soft tones. "8" features childlike vocals and a gentle melody which could confuse listeners if they don't look deeper into her lyrics. It's as if she's whispering to you. "listen before i go" is arguably one of the most eerily satisfying songs I've ever heard, and that says a lot when it comes to Eilish, who's no stranger to writing content that taps into emotion. The piano melody drives the instrumental through the song's four-minute duration, serving as a nice break between the bass-ridden tracks. It tells the story of a girl desperately sad with herself and her own situation, and who's unsure how to fix it.
Eilish's debut album is extremely impressive, to say the least. Despite only being 17, she's been able to find her unique tone with unparalleled success. Despite having what could only be described as a soft, delicate vocal range, she's able to convey a wide range of messages and emotions including heartbreak, anger, empowerment and more. That's demonstrated through the two singles she dropped before the debut, "You should see me in a crown" and "when the party's over." They are utterly different from one another, yet they encapsulate the variety you hear throughout the album.  
If anyone started off by listening to her first ever viral hit, "Ocean eyes," they may be pleasantly surprised to find how far she's come as an artist and the range she's managed to achieve. Her voice is definitely one of the most unique sounds in the industry right now and it'll be exciting to see what she does in the future.
Top three tracks:
"When the party's over"
"Listen before i go"
"bad guy"
Least favorite tracks: (Even though none of them are bad)
"Goodbye"
"I wish you were gay"
"ilomilo"
Email Chloe [email protected]