Lil Tecca, Pusha T headline free concert at UMass
Hosted by Find Your Grind, the event consisted of a night full of games, music and fun.
AMHERST – Thirsty Thursday was given a whole new meaning as Pusha T, Lil Tecca and other artists made their appearance at the Mullins Center last night on the Tik Tok main stage.
Students were allowed to enter the concert for free, thanks to Find Your Grind and Amazon Prime. FYG is a "Los Angeles-based self-discovery platform that offers insightful and inspiring content for individuals on the path to identifying their passion and designing a career around it," according to the FYGU Fall press release.
The festival's presenting sponsor is Prime Student. Members are given free, two-day shipping and special discounts on music and other forms of entertainment. Students with Prime were granted access into the Prime Student Lounge and the VIP main stage viewing area, along with having access to additional features throughout the festival.
They featured events at the festival like "live e-sports tournaments, industry career panels, and technology simulators that encourage students to pursue their passions," which opened for students at 5 p.m. outside Mullins. Concert doors opened at 7 p.m. 
Kicking the show off was Supa Dupa Humble, an N.Y. based rapper who used to DJ for 10 years prior to stepping behind the mic. Every track he performed was overflowing with vibrancy and had his Carribean roots woven in, making him stand out from the other acts.
For his performance of "Back Then," he invited three lucky students to come on stage and see who could hit the best whoa. He tied the show off with one of his best-known songs, "Steppin'," and immediately woke the crowd up with his relentless energy.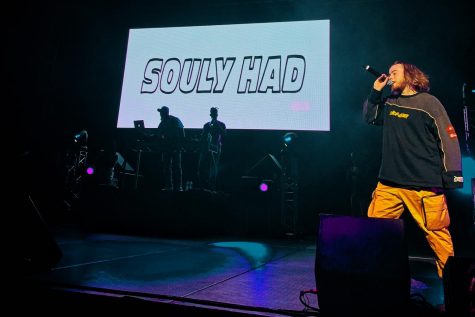 Next to the mic was fellow N.Y. native, Souly Had, who can attribute a good portion of his come-up to SoundCloud, where his song "Déja vu" blew up in 2017. 
A subtle shift from the high energy of Humble, Souly's performance was slightly more mellow, not to be mistaken for boring.
With more of an alternative hip-hop style, Souly entranced the crowd with his sweet (sort of?) love songs like "Overrated." He even had them putting lighters up and swaying side to side, as any hip-hop heartthrob should.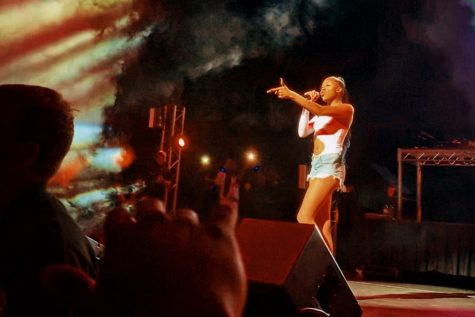 Teyonahhh stepped on stage with a long, slicked-back ponytail, the crowd's complete attention and raps that had the bleachers twerking. Delivering every line in her songs such as "Heartless" with confidence and vigor, the Instagram-famous model and artist showed why her time in the spotlight had finally arrived.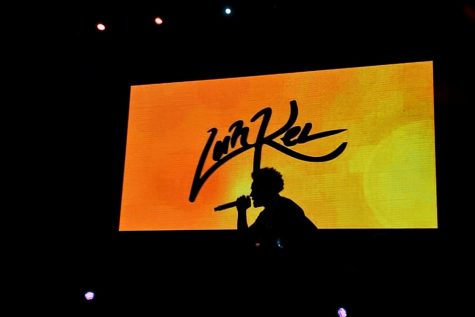 As the creator of one of Tik Tok's most used songs, "Wrong," it was only right Luh Kel performed in an event where the platform was one of the main sponsors.
Breaking the hearts of young girls nationwide at just 17, the R&B star serenaded the audience with some of his hit tracks, such as his remix of Ne-Yo's "So Sick" by the name of "Pull Up." The crowd seemed to be clinging on to every word, the young star definitely has love in Massachusetts.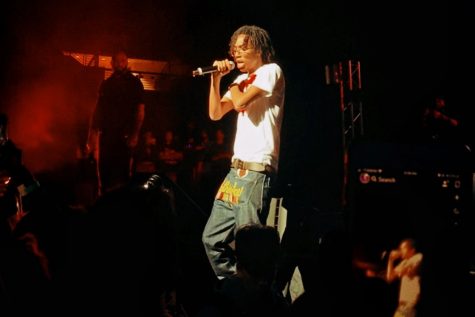 At promptly 9 p.m., the act that had the entire campus buzzing for weeks, and the reason why so many students from other campuses commuted, entered the stage. Adding on to the cluster of stars from N.Y. was none other than Lil Tecca.
Adorned in Comme Des Garçons and Bape, he put his money where his mouth is as he rapped about designer clothes, wealth and women. The pit immediately compacted much more than it had before as everyone tried to get as close to him as possible.
His setlist consisted largely of his debut project, "We Love You Tecca," with songs that had the crowd roaring such as, "Left, Right," and of course, "Ransom," in which a moshpit opened. His performance boasted the greatest crowd engagement, and he appeared to be the most anticipated act for UMass.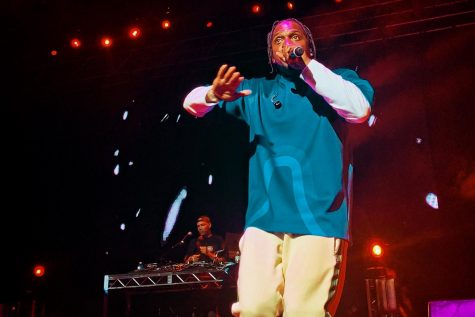 Unfortunately, due to most of the audience showing up for Tecca, this meant much of the audience left after Tecca. As one of rap's greatest legends, hip-hop's greatest moguls and the blueprint for real, raw music entered the stage even though there was barely anyone in the audience to welcome him. 
Looking around, the crowd had been cut in more than half, and the pit consisted of three rows of people at best. Nonetheless, Pusha T performed as if the dwindling Mullins Center was a sold-out Madison Square Garden show.
He welcomed the audience to "the Daytona Experience," and played hits from his third studio album "Daytona," such as "Come Back Baby" and "If You Know You Know." However, he didn't stop here, he took the crowd way back and performed nostalgic favorites such as "Runaway" and "Mercy," reminding the crowd how long he has been dominating the industry, and in such versatile ways.
He even performed two songs released earlier this month that he had never performed before. He gifted UMass Amherst with the honor of hearing "Coming Home" featuring Lauryn Hill, as well as "Sociopath" featuring Kash Doll, live first. He exited the stage with a humble thank you, and thus concluded the end of a six-hour event filled with games, giveaways and most importantly, GOOD music.
Email Abigail at [email protected], or follow her on Twitter @agracie13.
Email Astghik Dion at [email protected] or follow her on Twitter @astghikjourn.