UMass Homecoming Parade 2019 recap
More than a dozen local and student organizations built floats and cheered each other on at this year's parade.
Rachel Swansburg and Rebecca Duffy go downtown to capture UMass Amherst's 2019 Homecoming Parade, which featured the theme "Proud and Loud."
For UMass alumni, the parade is a nostalgic reminder of their days on the Amherst campus, and a chance to see old friends. For parents, it's an opportunity to cheer on their kids, whether they're in the award-winning marching band, in a club on campus, or helped to organize the event. For the Amherst community, it's an inside look at the things UMass students care about.
Production & Editing: Rachel Swansburg, Rebecca Duffy
About the Writer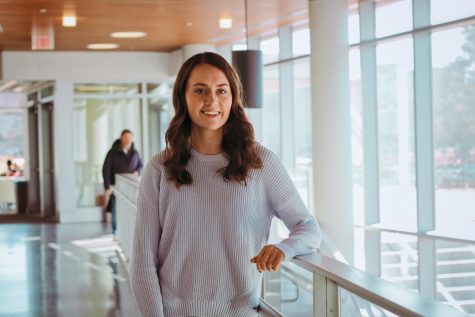 Rebecca Duffy, Campus News Editor
Email Rebecca at [email protected] or follow her on Twitter @Rebecca_Duffy_

"Aspire to inspire before you expire." - Eugene Bell Jr.