Hip-Hop MVPs of the decade: 2010 and 2011
Kanye West channels controversy into back to back albums.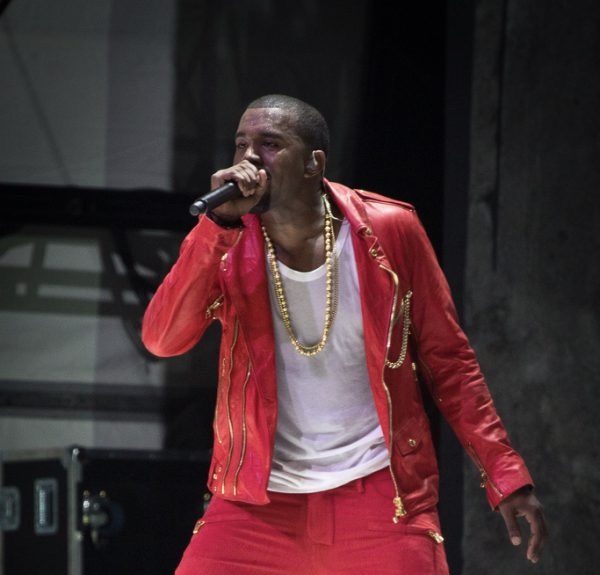 For the next few weeks, Amherst Wire entertainment is bringing the best of the decade right to you. To do my part in contributing to our end of the decade content, I will be highlighting some of the most important moments from rappers in the decade. The schedule will go as follows:
2010 Hip-hop MVP: Kanye West
Notable music released: GOOD Music Fridays, "My Beautiful Dark Twisted Fantasy"
"If you say something, you lose everything," said Kanye West a year after his infamous moment at the 2009 MTV Video Music Awards. 
Even a decade later, everyone remembers when Kanye crashed Taylor Swift's acceptance speech at the VMAs, but many might not remember just how alienated Ye was following his Hennessy induced rant. 
Immediately at that moment, West was hissed at by a venue filled with peers and music fans alike; chewed out by pop star Pink; and essentially became music's public enemy number one. I mean, even President Obama (also a Chicago native) called him a jackass. 
This negative press didn't just die down in the days that followed either. West had to cancel his tour with the then red hot Lady Gaga due to a decline in ticket sales. While this wasn't Ye's first dance with controversy, the backlash had never been this great. Just look at this clip from his interview on the Tonight Show, where Jay Leno goes as far to bring up West's dead mother when talking about the 2009 VMAs.
Following all this negative media attention, West essentially exiled himself from America and took his first break from music since making it big. 
With a fall from grace like this, West would have to do something spectacular to get back on the public's good side. So he did what he knew to do best. Depending on how cynical you are, West's music run that followed these events can be looked at from two different lenses:
Facing scrutiny from the public, West went above and beyond in showering us with music like a boyfriend attempting to get back on his girlfriend's good side 

With his back against the wall from public perception, West went on a 2017 NBA MVP Russell Westbrook like tear with music so great that it forced the public to disregard the Taylor Swift VMA controversy.
I prefer to choose the latter. Do the lines "Screams from the haters, got a nice ring to it / I guess every superhero need his theme music" on "Power" or the "let's have a toast for the douchebags" line in the chorus of "Runaway" sound like sympathetic apologies to you? 
Regardless of what narrative you choose to believe, 2010 was clearly the most motivated Ye had been in years. After his self imposed exile and break from music, West stayed in Hawaii and worked on the magnum opus of his back to back MVP run, "My Beautiful Dark Twisted Fantasy." This trip to Hawaii was no vacation, for West worked with many legendary artists and producers in the studio for nearly 24 hours a day with cat naps in between. The result of all this were the loads of free music given out for "GOOD Fridays" and one of the most opulent and grandiose hip-hop albums ever heard.
Just take a minute to take in the lush Smokey Robinson "Will You Love Me Tomorrow" sample and epic guitar riffs on "Devil in a New Dress" before Rick Ross's guest verse. Listen to the ultimate posse cut over the Manfred Mann's Earth Band sample on "So Appalled." Go back and indulge in the high-class strings on the "All of the Lights (interlude)." Not all credit can be given to West on this album with the long list of features and co-producers, but he was the linchpin that held it all together.
No other hip-hop album has made me feel like I need a tuxedo and expensive bottle of wine to truly appreciate the world at which the artist is coming from like "My Beautiful Dark Twisted Fantasy" did. What might be even more impressive is how West is able to contrast this feeling of eloquence with vulgar lines like "choke a South Park writer with a fish-stick." 
"My Beautiful Dark Twisted Fantasy" went on to win a Grammy for Best Rap Album in 2012, and many publications argued it should have been album of the year (or at least nominated). Recently it picked as the album of the decade by Billboard. But what astounds me more than either of these accomplishments was MTV inviting West back to headline the VMAs just one year after hijacking the show. Now that's what I call full circle.
2011 Hip-hop MVP: Kanye West
Notable music released: "Watch the Throne" with Jay-Z
If Yeezy had took two years off after "My Beautiful Dark Twisted Fantasy," I don't think anyone would have judged him. The man gave fans an hour and 15 minutes of pure decadence with drawn-out artistic flexes disguised as songs like "Blame Game." 
But, instead of sitting on his hands and waiting for the Grammys to roll in, West attempted to take it to the next level by creating the biggest collaborative hip-hop album of the decade with arguably the greatest rapper of all time, Jay-Z. The album came in August 2011, less than a year after "My Beautiful Dark Twisted Fantasy."
"Watch the Throne" is essentially a money flash from two of the biggest artists ever. Every track has beats and vocal samples that few artists could afford, like the James Brown sample on "Gotta Have It" (which for years I thought said "bite your knees" instead of "what you need." Embarrassing, I know). 
But even in all this flashing of wealth, there is plenty of artistic genius from one of the greatest pairings in hip-hop history. On "Murder to Excellence," the Throne created a two-parter, with the first half being an ode to black lives lost in black on black crime as well as at the hand of the police. Then as the beat switches, so goes the topic to the black excellence that Hov and Yeezy have experienced (and hopefully many more black people in the future). 
West manages to hold his own lyrically with one of the greatest to ever pick up the mic, while also having his hand in production on every song (along with other great producers like Mike Dean and Q-Tip). 
If you need any more affirmation of just how big a deal this album was at the time, "Watch the Throne" set a record on ITunes in its debut week. According to West himself, it might have even have been nominated for Album of the Year at the Grammys if "My Beautiful Dark Fantasy" didn't offset it. Imagine making two albums so great within a 10-month span that they blocked each other from receiving the full recognition deserved. Yeezus.
What's just as impressive as West's self-imposed Grammy blocking, is Ye and Jay-Z's single from the album, "N***** in Paris." The dynamite 2011 hit managed to incorporate samples from the Will Ferrell movie "Blades of Glory," a fish fillet reference and a groundbreaking dubstep breakdown at the end of a hip-hop song. All of these things are incredible, but what impresses me, even more, is the fact that this song eventually reached No. 5 on the Billboard charts and set records for the number of nightly encore performances on tour, all while sporting a name that white people can't even say out loud. And for that, I stan. 
2010 and 2011 was the last time Kanye West was unquestionably hip-hop's alpha dog. In the years that followed, many newer hip-hop acts climbed up to Ye's level and we eventually saw a decline from the man that once gave us "Gold Digger" and "Jesus Walks." But like an aging Kobe Bryant, it's undeniable just how untouchable the man was to kick off the decade.
Other notable moments in 2010 and 2011
As Lil Wayne begins to show signs of a decline, his Young Money babies are set free to the world and are quickly primed to take over the game.

In 2010, Nicki Minaj's "Pink Friday" sells 375,000 copies in its first week and establishes her as a rap/pop icon. 

Child actor turned rap superstar Drake releases his debut album "Thank Me Later" in 2010 and follows it up with the

Drakiest

Drake album to date with "Take Care" which sells 631,000 copies in its first week. 

In 2011 Odd Future rises to the mainstream behind Tyler, the Creator's shock rap-filled debut album "Goblin" and the highly controversial "Yonkers" music video.

A$AP Rocky releases his debut mixtape "Live. Love. A$AP," establishing how rappers would approach music in the internet era, incorporating elements from different regions of hip-hop across the United States like the chop and screw sound of Houston, Texas. 
Email Jonathan at [email protected], or follow him on Twitter @JonathanKermah.