The Good, The Bad and the Heartbreaking of the Grammys 2020
Catch up on some of the most bizarre and memorable performances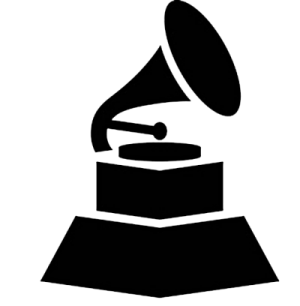 Astghik Dion, Entertainment and Photo Editor
January 29, 2020
The Grammy Awards are perceived as the highest prestige an individual in the music business can receive, to receive a Grammy is to receive a nod from the industry that you are doing something right. However, many artists have rejected this narrative due to clear bias from The Recording Academy, a bias that did not go unnoticed at the 62nd annual Grammy Awards. 
Facing the tragic loss of one of basketball's greatest legends (Kobe Bryant) earlier that day, 2020's biggest stars gathered in the STAPLES Center in Los Angeles for a night of artist appreciation, jaw-dropping performances and moving tributes. With the duration of the show lasting over three hours, it is difficult to highlight every moment that moved, shocked, disgusted or entranced the audience. Yet, there were certainly seven moments that stood out from the rest – whether that be in a positive, or negative way. 
7 – Usher, Sheila E. & FKA Twigs pay tribute to Prince.
One of the greatest names in pop music tragically passed away three years ago. Prince was given tribute for the incredible mark he left with his music, and the influence he continues to have at the 59th Annual Grammy Awards. This leaves some viewers of the 62nd Annual Grammy Awards questioning, why was he given tribute again three years later, the year another legend in music (Nipsey Hussle) passed away? True, his work is immortalized and he will always remain to be one of the greatest to ever do it, but why now? With CBS airing a TV special dedicated to celebrating the High Priest of Pop, it is a possibility that the tribute was merely a large-scale promotion for the special. When it comes to the actual performance of the tribute by Usher, Shelia E. and FKA twigs, the homage continues on to make even less sense. Usher graced the stage with his powerful vocals, belting out a medley of Prince's "Little Red Corvette," "When Doves Cry" and "Kiss." Sheila E. played percussion as he sang, while FKA Twigs danced elegantly around him. While her dancing was nothing short of art, it was also the cause of outrage as dancing is all she did. With a voice as unique and beautiful as Twigs, people were on the edge of their seats to listen to her – including myself. Yet, fans were met with great disappointment as she remained quiet that night. 
6 – Tyler, The Creator's performance of "Earfquake" & "New Magic Wand." 
With a helping hand from Charlie Wilson and Boyz II Men, Tyler, The Creator turned The STAPLES Center on its head with his performance of "Earfquake" & "New Magic Wand" – two songs from his fifth studio album, "Igor." The performance began with soft, soothing vocals from Charlie Wilson and Boyz II Men singing "Earfquake," fooling the audience for a moment that Tyler's performance would be tame. Not too long after, Tyler broke the mirage of a dreamy love declaration, and began screaming to "New Magic Wand." Dressed in his staple Igor attire – a pink suit and a blonde, bob wig – Tyler stood on an elevated surface in front of what appeared to be a colorful neighborhood fresh out of a cartoonish fever dream. As the song intensified, the stage became filled with clones of Tyler also dressed in pink suits and blonde wigs, all jumping and dancing sporadically – almost as if possessed. Add this onto the fact that the neighborhood behind him began burning and the camera movement was purposely shaky and chaotic, and one is met with the simple fact that you can take Tyler out of Odd Future, but you can't take the Odd Future out of Tyler. Some things never change, and his unapologetic, unorthodox and energetic persona remains to be one of them.
5 – Billie Eilish.
At just the age of 14, Billie Eilish had shown the world her gift with words and angelic vocals to match, making everyone fall in love with her debut track, "Ocean Eyes" in 2016. Fast-forward four years and she is going down as the first woman to win The Big Four (record, album and song of the year as well as best new artist) awards. At the age of merely 18, she is the youngest artist ever to win album of the year for her debut album, "When We All Fall Asleep, Where Do We Go?" She is also the youngest artist in Grammy history to win record of the year for her song, "Bad Guy," which also awarded her song of the year. Walking up to the mic confused but appearing genuinely grateful, Eilish accepted her first award of the night asking, "why?" As the night went on and she continued to win five of her six nominations – even mouthing, "please don't be me," before winning album of the year – it was apparent how much she appreciated the rest of her competitors and how much she believed she was undeserving. Millions of fans would refute the latter. 
4 – Aerosmith & Run-D.M.C.
Nothing about the duet between the two groups made any sense, at all. It was a lot of noise, a lot of screaming and just happened to have two of the biggest living legends on the stage. Nothing seemed to be in tune or on key, yet looking at the audience members it didn't seem to matter. It was Aerosmith and Run-D.M.C., it was rock 'n' roll.
3 – Diddy calling out the bias of The Recording Academy.

The controversy that engulfs the Grammys every year seemed to be quiet this year. There would usually be a couple of artists commenting on how most of the people in charge of the decision-making were old, white and male, and that the winners reflected their choices. Yet, Diddy made sure his voice was heard when he received the award for a salute to industry icons at The Recording Academy's Pre-Grammy Gala. He called out the Grammys for their lack of diversity and appreciation for black artists. Watch the full speech below.
2 – Nipsey Hussle & Kobe Bryant tribute.
As the show began to close in, Meek Mill, Roddy Rich, John Legend, DJ Khaled, YG and Kirk Franklin brought waterworks to audience members and viewers across the globe with their tribute to the rapper, Nipsey Hussle and basketball player, Kobe Bryant. The performance was moving and reminded the audience of the legacy the two Los Angeles natives would leave behind. Unfortunately, DJ Khaled's yelling did not fit and almost shattered the beauty of the emotion the rest of the artists evoked. 
1 – Lil Nas X's "Old Town Road"/ "Rodeo" crossover.
Becoming a household name a little over a year after his debut single, "Old Town Road" was released, Lil Nas X took to the Grammys to prove he is not going anywhere anytime soon. His performance of "Old Town Road" begins with him sitting down casually strumming a guitar as the Cartoon Network show "Chowder," played in the background and a Kobe jersey is draped over a chair next to him. Through the song, he moves through various rooms in a rotating "house" where each room contains a new artist adding their own unique touch to the song. First BTS, then "yodeling kid" Mason Ramsey before concluding the song with Billy Ray Cyrus. Lil Nas X disappears momentarily to change costumes before returning back to the stage and performing "Rodeo" joined by the man himself, Nas. The audience roared louder than before (which seemed impossible) as Lil Nas and "Big Nas" came together to join the voices of two generations.
Email Astghik at [email protected] or follow her on Twitter @astghikjourn