App of the week: Pocket
Pocket makes staying on top of current news for college students easy.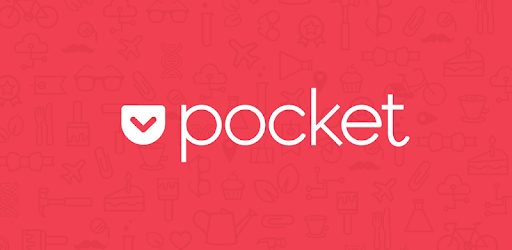 In today's news cycle, hundreds if not thousands of articles are published daily across a multitude of publications. Keeping up with it all can seem daunting, especially for college students. Sometimes we see an interesting headline but are walking to class or with friends in the dining hall and forget to read it. That's where Pocket comes in.
Pocket is an app downloadable on both iOS and Android devices where users can save content to read later. In fact, when it was first introduced, it was called, "Read it Later." Pocket allows users to save not only news articles, but also videos, photos and links. 
Pocket allows users to save this content in a few different ways. Primarily, users can access their Discover feed on the Pocket app itself and save content to "My List." Content on the Discover feed is curated by interests and accounts you follow on the app. 
You can also add copied URLs to Pocket when you open the app. For example, if you are reading an article on The Washington Post on your Safari app, simply copy the link and you will be prompted upon opening Pocket if you want to save the link to "My List." Additionally, you can enable the "Pocket Share Extension" to save directly from Safari or other apps such as Twitter. 
Users can also share content they come across in Pocket with their friends via email or iMessage (for iPhone users). Turning on your notifications, in turn, alerts you to when friends share Pocket content with you.
Don't have time to read? Simply click the headphones icon on the bottom right of your screen and Pocket will read the article you have saved to you. Although the voice is very robotic, it is a useful feature for those of us on the go and looking to pass time while still receiving informational content. 
Speaking of being on the go, Pocket also downloads what you save to the app, allowing you to access your content offline. This may be useful when WiFi is inaccessible or you want to save your phone's battery life. 
Pocket is a great app for college students looking to stay on top of the current news cycle, or simply those of us who are active readers looking to diversify the content we consume. 
Email Emma at [email protected] or follow her on Twitter @emma_sammuli