How to vote in the primaries from UMass Amherst
Massachusetts State primaries are March 3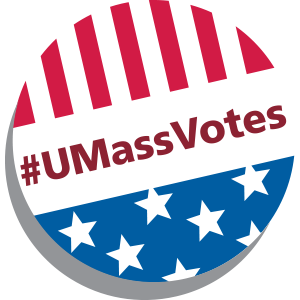 The Massachusetts state primaries are fast approaching, taking place on Tuesday, March 3. If students registered to vote in the primaries before the Feb. 12 deadline, they are eligible to vote in Amherst. UMass Amherst lists many ways students can vote from campus on their website.
There are three ways students can vote in the primaries: voting with absentee ballots, voting early and voting on election day.
According to vote.org, citizens may vote by absentee ballots if they will be absent from their hometown on Election Day, have a physical disability that prevents them from voting at the polls or cannot vote at the polls due to religious beliefs. Absentee ballot requests must be received by noon on Monday, March 2 and returned by Tuesday, March 3. Students can purchase stamps and envelopes at Mail & Distribution Services, local post offices or these locations.
Early voting is open to Massachusetts voters from Feb. 24-28. The Town of Amherst will be hosting a presidential primary voting event on campus, and students registered to vote at their dorm address or in Amherst can participate. Students can cast their ballots in Bartlett Room 316A, Feb. 25-27 between 4-7 p.m.
If students are looking to vote on the March 3 Election Day, polling locations can be found here.
The Town of Amherst has a designated website page for college voters in the area, with information on the voting process, polling places in Amherst and more.