Ask Beccy: Cracking the spring break code
This week's "Ask Beccy" is all about how to maintain a healthy relationship during spring break.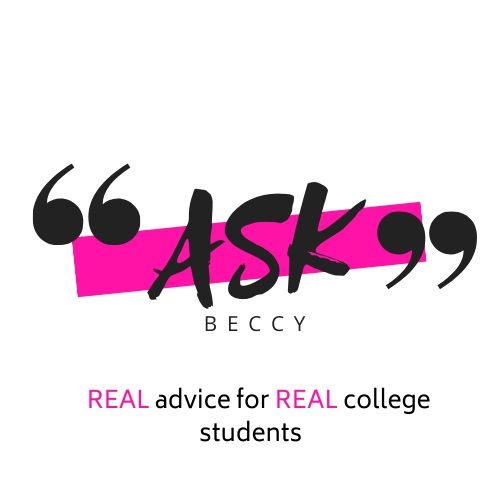 Editor's Note: In a new addition to the Amherst Wire, "Ask Beccy" will be a biweekly column detailing advice for college students based on real relationships and events. However, in order to maintain the privacy of individuals, the names in these stories have been changed.
As spring break approaches, the pressures of living up to the crazy hype associated with the week-long vacation can be overwhelming. Relationships can get tested, and it can be hard to know the best way to handle it with your S.O. Never fear! Beccy has gathered up some of the best advice she could to make sure that you and your boo can have the best vacation possible over this spring break. Here's what some University of Massachusetts Amherst students are doing to handle the stigma of spring break while maintaining a healthy relationship.
When you're a senior, it seems that the pressure of having an amazing spring break is at its peak. In this instance, it's all about compromise. Make sure that you and bae can find a middle ground to make the most of the upcoming 168 hours of vacation. 
"I knew my boyfriend really wants to go on a vacation with his boys, but he also wanted to get to spend the break with me. What we decided to do was get a big group of friends together for the vacation, get an AirBnB, and that way we're with our friends, and we have the opportunity to go off and do our own thing if we want. It's a win win," says Taylor, who is a senior psychology major from Ashland. She has been with her boyfriend for the last year and a half."
Sometimes a lavish spring break getaway isn't the answer to enjoying your week off. Taking the time to rekindle some old flames in your hometowns may do just the trick.
"My boyfriend and I have been together for four years, and we just so happened to get together around the time of spring break. We use it as a chance to celebrate each year we spend together so it's always been a pretty romantic time for us. This year we decided to have a staycation, and make our own fun at home," says Fiona, a junior math major from Peabody."
Knowing yourself and knowing your relationship is the first step in spending a fun break with your significant other. You never want to try to force yourself into something that makes your significant other happy if it's truly something you don't want to do. 
"The whole tropical, expensive spring break thing was never something that really seemed super appealing when my boyfriend and I were going into college. We decided to stay at one of our houses off campus and go skiing in Vermont for a few days and then come back and chill for the rest of the break. Who knows, we might even go back and ski a little more before school starts again. That's always been our speed," says Rachel, a sophomore marketing major from Hingham."

Spring break can be very costly and going on a vacation you can't afford, or will struggle to come back from, isn't always the best option. Which is exactly why compromise is key. Maybe a week in the sun isn't what your relationship needs, but staying home and revisiting some of your favorite spots could be just the pick-me-up you and your significant other are looking for.
On the other hand, going on a trip can be great and a change of scenery can always spark the fire back up in a relationship that might be getting caught in the spring semester blues.
"I was fortunate enough that my mom loves my boyfriend and invited him on our family cruise that we take every year. We got lucky that even though our relationship is pretty new, my family has faith in us, and wanted to help us have a fun spring break," says Phoebe, a freshman from Shrewsbury."
Taking a vacation gives you and your boo a chance to try new things, eat at new places, and make memories that will stay with you for a long time. Spring break isn't just a good time to escape the routine you fall into amidst the countless tests and papers. That week-long break will give you and your S.O. plenty of time for some much needed TLC, or to just have fun without the pressures of school and work weighing you down. 
Go out, have fun and relax. And most importantly… plan a spring break that will bring out the best in your relationship.
Xoxo, Beccy 
Email Rebecca Aiken at [email protected].