Men's Basketball: UMass continues to fill their roster for the next season
Woodstock Academy's numbers at UMass continue to grow
After the departure of Samba Diallo, Sean East (who has now landed at Bradley University) and Keon Clergeot, Matt McCall has some spots to fill in his lineup. On March 18th the Minutemen officially added Wichita State Guard, Noah Fernandes. The Massachusetts native spent time at Woodstock Academy in Woodstock Connecticut. This is also the former stomping grounds of star forward Tre Mitchell, T.J. Weeks, Dibaji Walker and Preston Santos. Tony Bergeron is the former coach of these players, spending two years as Head Coach of the Woodstock team before joining UMass as an assistant coach. 
In an effort to fill the empty scholarship spots, another Woodstock graduate has joined the team. Three-star recruit Ronnie DeGray III has officially committed to UMass. The incoming freshman received numerous offers from D1 programs, visiting Pitt, Denver and Kansas State but eventually landing at UMass. Ronnie announced his decision on Twitter, stating: "I took a road less traveled to be where I am at today. But with that being said, I have decided to take my talents to the University of Massachusetts." Read Ronnie's full statement here.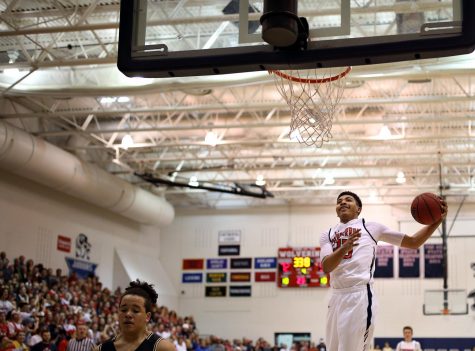 This will put the UMass roster at a total of six Woodstock Academy graduates for the 2020-21 season. It goes without question that the addition of Tony Bergeron to the coaching staff has revolutionized their recruiting. 
The Minutemen were not finished in the transfer portal after landing Fernandes. Mark Gasperini of American University has transferred to UMass. Gasperini will graduate American University with a year of NCAA eligibility left due to a medical redshirt. Gasperini announced his plans in a statement on Twitter. "Happy to announce that for my last year of eligibility I will be going back to my home state of Massachusetts and playing for Coach McCall and the UMass Amherst Minutemen." Read Mark's full statement here.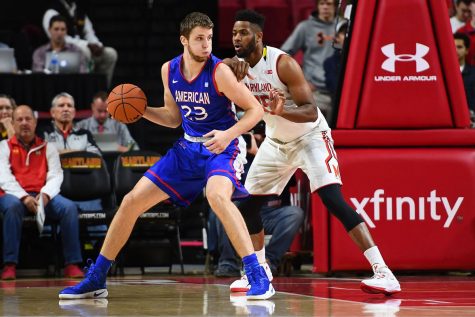 Though born in Moscow, Gasperini graduated from the Brimmer and May School in Newton, Mass. The 6'10" forward averaged 8.9 points and 5.1 rebounds per game in his final year at American University. 
Both of these additions fill needed spots in the UMass roster with the loss of Diallo, Baptiste and earlier in the year, Sy Chatman. 
Any further news on transfers will be covered here on Amherst Wire.
Email Liam at [email protected] or follow him on Twitter @liamhshea.