Trump encourages supporters to refuse to concede the election
Violence ignites in Washington D.C as protestors clash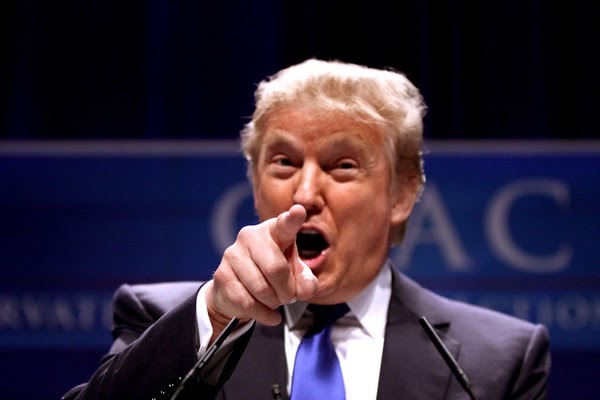 President-elect Joe Biden captured the 270 electoral college votes needed to win on Nov. 7, but his victory has been marred by harsh resistance from Trump supporters. His supporters claim that Biden stole the win, citing election fraud and corruption within polling offices. Their rage is further fueled by President Trump himself who has tweeted out a series of misinformed tweets citing that election technology firms have deleted large numbers of votes for him and switched many to count for Biden. Many of the tweets have since been deleted by Twitter for violating their guidelines on spreading misinformation. 
This hasn't deterred many of his most fervent supporters who have ardently stood by the President's claims. Thousands of individuals took to the streets in Washington D.C for the Million Maga March to demonstrate their displeasure with Biden's victory. Protests were joined by militia groups like the Proud Boys, the Three Percenters and well-known conspiracy theorist Alex Jones. During the march, police arrested over 20 individuals as counter-protests ignited among groups like Black Lives Matter and ANTIFA. Four of the arrests were on gun charges and one individual was stabbed although his condition remains unknown. Tracy Gardner, a Trump supporter from Upstate New York, told The New York Times that the "demonstration was meant to send a message that Mr. Trump is 'still our president' and any loss could be blamed on the news media." This isn't the first time Trump's supporters have adamantly blamed the media for his demise and their beliefs are further encouraged by the President himself who has captured the phrase "fake news" as a reaction to the information that many news outlets have brought to light about him. 
The Trump administration's refusal to concede has made it difficult for President-elect Biden to transition to office as they continue to withhold information concerning the Coronavirus vaccine, national security and policy issues. Biden has several plans he's ready to enact once he hits office. He's created a COVID-19 task force to face the pandemic, he vows to restore the rights for government workers to unionize, repeal Trump's travel ban on many Muslim countries and has notified the United Nations that he plans on rejoining the Paris Climate Accord in an effort to reduce carbon emissions. Yet all of this remains difficult with the lack of cooperation from the outgoing administration. A small but growing group of Republicans are voicing their displeasure for these antics as well. Sen. Susan Collins (R-Maine) told reporters "It is absolutely crucial that the apparent President-elect and his team have full access to the planning that has gone on for virus distribution." Her beliefs are echoed by several other top Republican officials who feel as if the Biden administration needs information surrounding the COVID-19 vaccine in order to help deter the rampant spread of the virus. 
Trump's antics, although harmful, do not come as a surprise to many. He told reporters at a press conference, "We do want a very friendly transition. But we don't want to be cheated and be stupid, and say, 'Oh, let's transiti —' Well, we'll go and we'll do a transition, and we know that there were thousands and thousands of ballots that made the difference through cheating. We're not going to stand for it." His continuing rhetoric of voter fraud has enacted violence and unrest among American citizens and delayed much of the Biden administration's immediate plans for office. His refusal to debrief the President-elect has put countless lives at risk as the nation faces unprecedented challenges. Although it is the end of the controversial Trump Presidency, he's making sure to leave his mark one last time. 
Email Chloe at [email protected] or follow her on Twitter @Chloelindahl1