Getting Through with Morbid: A True Crime Podcast
Lifestyle's pick of the week
Editor's Note: For the next few weeks, the Lifestyle section will be showcasing their favorite podcasts, TV shows, movies, books and more to help UMass students while self-sequestering, quarantining or just to pass the time as COVID continually keeps us indoors. Welcome to Getting Through. 
I am unabashedly obsessed with true crime. Whether it's documentaries, YouTube videos, or my personal favorite, podcasts, I find myself getting completely sucked in while listening to true crime stories. However, I would definitely say it is a fascination, not a glorification and Morbid fuels just that. 
Morbid is hosted by autopsy technician Alaina and hairstylist Ash. Although their occupations could not be more different, they share a love for true crime, horror, the paranormal, and anything that is creepy and well, morbid. 
Ash and Alaina are actually related, but their dynamic is akin to two best friends just goofing around with one another. They sprinkle in humor (when appropriate), just to lighten the mood slightly and provide a palette cleanser when things get truly grisly. My favorite thing about the podcast is their personalities; more so than the stories themselves. However, that is not to say the storytelling is subpar. 
The podcast itself covers serial killers, cold cases, ghost stories, urban legends, conspiracy theories and more and I actually find the research to be quite well done and accurate. Some true crime/comedy podcasts rely heavily on comedy and can gloss over the actual crimes, but Morbid is thorough with their research and it is apparent. If they feel like they can't cover the whole case in one episode, they will gladly break it down into multiple parts. They also have "Mini-Morbids" (a shorter version of the full-length episodes) and every once in a while, "Listener Tales."
Morbid has covered infamous cases such as the disappearance of Elisa Lam, The Golden State Killer, the West Memphis Three and more but what I enjoy about the podcast is that they often cover lesser-known cases that I have never heard of. I think it is important to bring awareness to these stories, especially cases that have gone cold so that victims' stories can be told. I also enjoy it when they cover ghost stories and strange happenings such as the hauntings of Whaley House or the Borley Rectory.
I cannot recommend Morbid highly enough for those interested in true crime or the paranormal, but like a little humor and personality to shine through as well. And with over 200 episodes available to listen to right now, it is the perfect podcast to binge while we are all stuck inside. So grab some headphones (and maybe keep the light on) and give Morbid a chance the next time you feel the itch to listen to a podcast. As Ash and Alaina say, "Keep it weird!"  
Email Emma Sammuli at [email protected] and follow her on Twitter @emma_sammuli 
About the Writer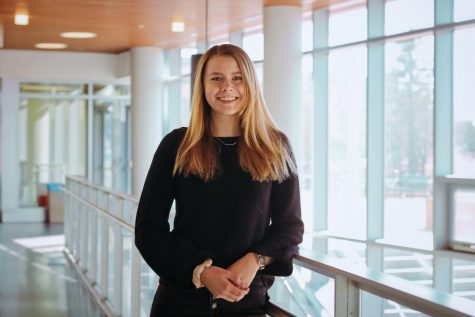 Emma Sammuli, Lifestyle Editor
"Either write something worth reading or do something worth writing." -Benjamin Franklin

Email Emma at [email protected] and follow her on Twitter...